Build your own Travel Brand!
Ready to go-LIVE travel solutions that helps your travel agency to sell a range of travel services pretty instantly. adivaha® travel solutions make sure you have no boundation over your imagination, you can do everything online, without the need for any technical knowledge or design skills. Easy Backoffice, extensive reporting with integrated Funds Management System. Upload funds easily and instantly through Netbanking, Debit Card, Credit Card. The best part is, we do offer customizations in case you believe it will boost your business!
Creating an Effective Affiliate Program With A WordPress Plugin
Don't know how to boost up affiliate marketing with a WordPress plugin? This guide will show you how to create an effective affiliate program.
By using a WordPress plugin you can set up an effective program. In this guide, we'll show you how to create an affiliate program that drives results and helps grow your business.
What is affiliate marketing and why is it important?
Affiliate marketing is a type of performance-based marketing where a business rewards affiliates for each customer brought in through its marketing efforts. It is a type of online marketing where a business pays a commission to another party for promoting its products or services. It's important because it allows businesses to expand their reach and increase sales. By collaborating with affiliates who have a relevant audience, travel businesses can tap into new markets. They can benefit from the trust and credibility that the affiliate has built with their audience. Affiliates are motivated to promote the business because they earn a commission for each sale, creating a win-win situation for both parties. This can be important for both the merchant and the affiliate. For the merchant, it provides a cost-effective way to increase sales and reach a wider audience. The merchant can leverage the affiliate's existing audience and only pay when a sale is made.
Choose the right WordPress plugin for your affiliate program.
Always try to choose the right plugin for developing an effective affiliate program with WordPress plugin. There are many options available, each with its own features and benefits. Try to find out your goals for ex. what do you want to have with your program? Are you looking to increase sales, drive traffic, or build brand awareness? Consider factors such as ease of use, integration with your website and payment systems, and the level of support provided by the plugin developer. The plugin should be user-friendly and easy to navigate for both you and your affiliates. It should offer a simple and intuitive interface that makes it easy to manage your program. The plugin should offer detailed tracking and reporting features that allow you to monitor your affiliate's performance, track sales, and generate reports.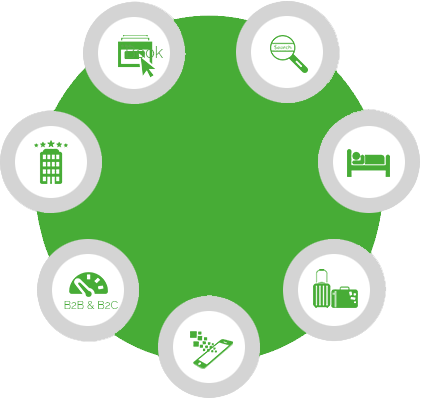 Effective Affiliate Program with WordPress Plugin
Set up your affiliate program and create commission structures.
Once you have chosen your WordPress affiliate plugin, it's time to set up your affiliate program and create commission structures. This involves deciding on the commission rate you will offer affiliates, as well as any bonuses or incentives you may provide for high-performing affiliates. Define your commission structure and determine how much you will pay your affiliates for each sale or lead generated through their referral. Consider offering performance-based incentives to motivate your affiliates to generate more leads and sales. You will also need to create tracking links for your affiliates to use, which will allow you to track their referrals and calculate their commissions accurately. Make sure to communicate clearly with your affiliates about the terms and conditions of your program, including any restrictions on promotional methods or products.
Recruit affiliates and provide them with the tools they need to succeed.
Once your affiliate program is set up, it's time to start recruiting affiliates. Recruiting affiliates and providing them with the tools they need to succeed is an important aspect of running a successful affiliate program. Reach out to bloggers, influencers, and other relevant white label travel website in your niche to see if they would be interested in promoting your products or services. Provide them with the tools they need to succeed, such as banners, text links, and email templates. Make sure to also provide them with clear instructions on how to use your tracking links and how to access their commission reports. Create an attractive offer that incentivizes affiliates to promote your products or services. This could include a competitive commission structure, performance-based incentives, or exclusive promotions for their audience. Provide your affiliates with promotional materials, such as banners, email templates, or social media posts, that they can use to promote your products or services. This will make it easier for them to get started and promote your brand effectively. Offer support and training to your affiliates to help them succeed. This could include providing them with a dedicated account manager or offering training materials on how to effectively promote your products or services. Regularly communicate with your affiliates to keep them engaged and motivated, and consider offering bonuses or incentives for high-performing affiliates.
Monitor and optimize your affiliate program for maximum results.
Monitoring and optimizing your affiliate program is crucial to ensure maximum results. Use analytics tools to track the performance of your affiliates and identify areas for improvement. Look for trends in click-through rates, conversion rates, and revenue generated to see which affiliates are driving the most results. Define your goals and metrics for success, such as the number of leads or sales you want to generate through your affiliate program. This will help you track your progress and optimize your program accordingly. Use this information to optimize your program by adjusting commission rates, providing additional resources, or targeting specific audiences. Regularly monitor your affiliate's performance to see which affiliates are driving the most traffic and sales to your white label travel website. This will help you identify high-performing affiliates and provide them with additional resources and support to further boost their results. Regularly review your program to ensure it is meeting your goals and making the most of your investment in affiliate marketing. Regularly analyze your program's results to identify areas for improvement. Use the data to make informed decisions about which strategies are working and which are not, and adjust your program accordingly.
Our Comprehensive List of Services
adivaha® is a one-stop-shop for all your travel website needs. We offer a multitude of services that empower you to become a market leader. Contact us for more info.
Have Questions?
The Internet is a huge resource, but
if your question requires particular expertise.
Keep Refreshing your customers - Who doesn't want his site to stand out from crowd? adivaha® gives you multiple options for home pages, headers, colors etc. Which can easily be managed from admin via shortcodes and settings. The theme supports almost all the big players in this market ie, WEGO, Travelpayouts, Agoda, Booking, Expedia etc.
Frequently Asked Questions
Below are some of the questions asked by visitors. Do visit our adivaha® Digest for more such questions. Don't hesitate to ask us if you have any questions
I am setting up this plugin for my client's website, I tried registering and received the account activation email, but …

9

views

0

answers

0

votes