adivaha® respects your privacy and recognizes the need to protect the personally identifiable information (any information by which you can be identified, such as name, address, and telephone number) you share with us. We would like to assure you that we follow appropriate standards when it comes to protecting your privacy on our websites.
Some of our web pages use "cookies" so that we can better serve you with customized information when you return to our site. Cookies are identifiers which web sites send to the browser on your computer to facilitate your next visit to our site. The information we collect and analyze is used to improve our service to you.
Information like Mobile no, e-mail address and postal address may be used for promotional purposes, unless the customer/user "opts-out" of such use. If you choose not to share this information, you can still visit the adivaha® website, but you may be unable to access certain options, offers and services.
Making money from your blog is much easier than starting a traditional business and you do not have to check zoning rules or apply for building permits. However, this does not mean that your legal requirements do not need to be followed.
One of the most unacceptable but legally necessary is the privacypolicy, which is big or small for all websites. You may be surprised if you are a small company or even a blogger who has made money from your website and you are not sure why you need it in the first place.Chances are (even if you are not really aware of it) - Gathering all kinds of information from visitors, tracking them down by analyzing or displaying ads. For many of these activities, it is quite likely that you will need privacy.
What is the privacies policy?
It is a document that describes in the most detailed and clear way possible how the company manages and processes the personal data of users and visitors to the website. Personal data does not only mean name, surname, or email address but also cookies used by Google Analytics, therefore for tracking user behavior on the website.
The document is divided into several paragraphs, which indicate: the data controller, the rights of the users, the place and purpose of the processing, the type of the data processed, the cookies that are issued by the website, the storage of data, links to external content and also how to change settings.
The basis of the privacy's policy is based on Data Protection Law and many legal laws related to the protection of users' personal data. Every website or application may need some personal data of its users. The collection of this data is quite natural because this data via apps or web sites can provide personalized performance and features to the users. 
Internet when your site or app, also you, as you collect some data from users voluntarily or involuntary similarly. For example, if there is a user login section on your site, it means that you are accessing the cookie data of the users. Or in the same way, if members can register on the system, it means that you are accessing any personal data of the users.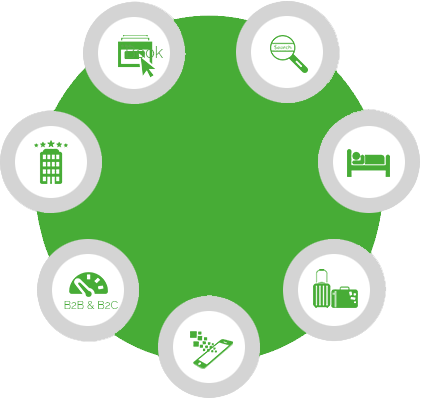 Privacy Policy
In order for users to benefit from your system with peace of mind, you need to present issues such as for what purpose this data is collected. How it is protected, with which resources it can and cannot be shared with the texts of the policy within legal limits. 
Matters to be in the Policies
The first rule about personal data is that you do not share the information you obtain with anyone. However, the most important exception to this is that users' information will be shared with official authorities in line with written requests from official authorities. This is valid even if you do not specify.
Apart from this, you must specify the purpose of using the personal data collected. You can use the personal data you collect according to the nature of your business for marketing purposes, product development, profiling, and statistical studies. However, whatever purpose you use it, you must clearly state your purpose of using personal data in the policy. You cannot process the personal data you collect for purposes other than those specified in the privacy term. In addition, you should specify in the Privacypolicy how long you will keep the personal data you have opted for, whether you will process or anonymize it and what kind of information you collect.
Before your users start using your system, they must access this policy and accept the terms of the privacy agreement. If your website is broadcasting only, a relevant link or section must be added to your privacy. That can be accessed from every page of your site or application. Thus, users can use your system by knowing which privacy terms you offer and the conditions under which these terms apply. 
Creating a Privacy Online Policy
It is extremely easy to create privacy for your website or app. If mega-size does not have a web site or application. Instead, privacy policies prepared through his lawyer formal but friendly language font's man can create a policy text and can publish under the name of your website. Before creating a good privacy policy, you should be informed of some information. If you don't know how to create your own policy for your online travel agency/company, follow our advice:
Understand your business model

It is not recommended to copy the privacy term and condition of other businesses, no matter how similar they may be. It is necessary that you define very well the business in which you are and the type of information that is used by users since in the end, these vary from business to business. For example, the objective data in OTAs are very different from those necessary in social networks.

Study the country's legislation

Each nation has its own law for the protection of data, both for the Internet, as well as in the commercial, banking, among others. If your company is in the financial area, for example, it is necessary to study the laws of commerce, the banking sector, and consumer protection.

Analyze the concerns of your users 

If you know your users well, then you will know what their most important concerns are. In this sense, you must determine well the profile of your average client. In order to determine the types of policy most appropriate for your business.

Create a document that is clear and precise

Legal language is very difficult to understand by those who do not have knowledge of the area. It is essential that your message is clear and direct. Avoid showing very elaborate terms, complicated and unnecessary legal terminology. The privacy term must be able to be understood by anyone. It also needs to be transparent and objective.

Only collect and save what is strictly necessary  

Any collection of data that exceeds the needs of your business model can be seen as a violation of the law. This also involves your responsibility in saving them. For example, if you have a social network where financial transactions are not made. What would be the purpose of obtaining and saving credit card data?

With these steps, you can start creating your privacy, according to the needs of your business. 

This Policy serves to inform users that your website collects data during their visit and that the data collected will be used by you, and you can also update, modify, or cancel it.

The purpose of the Privacy term is to assure users that their data will be collected for a specific purpose that they will know and that you will always do so with their consent, protecting their privacy. The data cannot be transferred to third parties, and they will only receive information from you.
Conclusion:
The policy is a fundamental aspect of digital transformation. The cares of the personal data of the users, mainly, with the consolidation of the National Laws on this area, have put the guidelines so that all the companies adopt and apply their own terms.
Finally, you should specify in detail in the Privacypolicy that you will use the personal data you collect and for how long you will retain and then delete it. And how users can change or delete the personal data provided. You should specify all the elements related to the personal data you collect such as shape, purpose, subject, and duration in your Policy and process personal data accordingly.