adivaha® Premium Travel APIs Suite
Have something unique in mind?
Build the application of your choice with adivaha® API Suite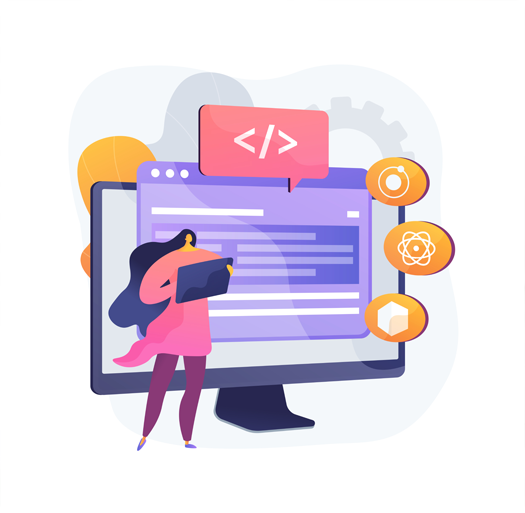 Travel Booking APIs
In tech terminology, the synonym to this growing travel connectivity is API. Application programming interface allows you to connect data streams and functionalities between different software products.
What Is Travel's API and How It Works?
Best flight api work as control panels for developers to link different software components without dealing with source code. What does this mean for the travel industry? If you run a hotel business, you can let your customers rent a car straight from your website by integrating your room reservation engine with available local car rental providers. This may put a car-rental commission in your pocket or just make your customer's life easier by eliminating time browsing the web to rent a car.
Lets take an example. We usually go restaurants, we generally order food. How it works ? In general, We have our own space (Table) where we would like to enjoy our meal. We call the waiter, request him the food of your choice. Waiter then takes an order and then head towards the counter where he informs about our order. He then continues to take order from different customers (table). Once the order is ready, he then picks the meal and serve us on the table. The practice is followed in Flight's APIs technology. You can treat your table as your website, waiter as an Travel Booking APIs and counter as any API provider (Be it, GDS, Expedia, Hotelbeds, Skyscanner etc). Your website requests for the hotel or flight availabilities for a particluar destination to the API provider via API. Travel APIs Provider then responds us with the list of hotels, flights via adivaha® TravelPortal. We then show the fetched results to the customer on to our website. The very same way, once the customer tries to book a hotel or flight, we repeat the same step and submit the customer information and the hotel or flight that he/she wants to reserve via Travel Platform. The hotel or flight api provider then reserves the booking and then responds us with the confirmation ID which we share it back to the customer on our website. The very important point to be noticed here is that everything happens with your private branding. So, customer never knows whats actually happening back of the wall and your customer treats you as their Hotel or Flight Booking Engine. There are lot many other benefits going with Travel Search APIs based websites, like you have complete reporting of your traffic, you have all the details of your customers to which you can further promote the best travel deals you have via email newsletters, SMS or Push notifications etc. This way you can regenerate business from your dead/served leads and make your customers revisit your webiste which will surely improve your website rankings.
Previously, if a travel agency wanted to expand their business online, they had to go for travel technology company and build the solution from scratch or buy it from another company. Today, we have API Travel. They fetch and process data collected from CRM systems and allow developers to connect to this data. It's a kind of a control panel for linking with software components without dealing with the code itself. Companies license third-party software products through our APIs. It is a more efficient and quicker way compared to building software components from scratch. Today's travellers want to book flights, hotels, and car services on one platform, not a dozen. A recent report proves that: in 2018, the number of direct website bookings fell to 66.7%. While bookings made through agents increased from 17.5% to 24.3%. In turn, travel platforms started to adapt to their user experience. They've become more open to sharing their tools, and Adivha APIs seem to be the best means for that.
What is a Travel Solution API Provider?
TravelPortal API providers, or Travel Technology Suppliers are companies that set-up a platform and integrate APIs for travel companies so that they can sell different services and products online. We will integrate your portal with a payment gateway using which your customers will be able to pay for the services using various methods including debit cards, credit cards, net banking etc. They will be able to search, book and pay through your APIs platform reducing your work.
How exactly does travel integration work?
Let's take Trivago as an example. It's not just a travel content website now but a platform that allows visitors to read reviews, check prices, and book services, all in one place.
Trivago has many reviews and is a trusted source for millions of travellers. It works with hotels, eateries, and attractions collecting the main content details (location, name, address, prices) and updating them in real-time.
Here's how hotel booking engine API helps them. Trivago's partners like online travel agencies, hotel chains, or individual hoteliers provide the platform with their pricing.
So, when a user enters booking dates into the search field, Trivago makes a call on the API of a trading partner. In turn, the partner automatically gives the relevant price.
Some suppliers provide hotel search API that allows using their services directly. If there's an integrated API of a payment gateway, travellers make a secure payment.
Main benefits travelPortal APIs bring
Allow adding markups for end-customers.
Charge users directly.
Less content maintenance, more focus on core tasks (like marketing).
Reduce travel agencies overhead cost.
Booking APIs become better and easier to use by both third-parties and customers. That's why more and more partners work directly with brands. It's a way to reduce the need for traditional tracking methods via affiliate networks and tracking providers.
How to Choose the Right Travel Technology
A Understand how popular the product is- Popularity isn't only a proof of quality but also the foundation for a community that builds around a product. The more developers using the Travel Solution, the more pitfalls your team will be able to resolve through communication with fellow engineers. Another good sign is a dedicated forum letting developers discuss issues there.
Check API marketplaces- The travel market is already a large one, and there are dedicated marketplaces emerging.
Evaluate documentation- Look for elaborate documentation with FAQs. Some providers don't showcase the documentation upfront, requiring additional contracts. If the documentation is not public, make sure that you'll be able to play with a demo. Hotelbeds, for instance, allows you to try its public APIs right in the documentation section.
Check for standards compliance- Even though an API may provide a great feature list and functionality, ensure that your developers have checked the main REST and SOAP standards compliance.
Consider customization- How customizable is the adivaha® APIs or a set of them? Must you use the entire bundle or you can choose specific data records that you want to retrieve? Sabre and Amadeus APIs are well recognized for their customization potential.
Notice limitations- These may be regional, language, or partnership-related limitations. Most owners provide this information asking you to contact their support teams or describe what kinds of limitations are there.
Consider additional APIs for specific tasks- Don't settle for conventional API services only.
What are the different types of APIs provided by adivaha®?
Flight API: We provide Complete Travel's Solution API of the biggest companies and GDS in the travel industry. We integrate the APIs in a minute for you and also help you customize and update it with time. adivaha® as travel technology company makes it easy to integrate and execute, making you a market leader.
Hotel APIs: Hotel APIs provides a discreet description including images, room types, add-ons, other facilities of numerous hotels all around the world. By integrating our API, you can attract prospective customers by offering hotels in every location with unbeatable prices.
Car Rental APIs: Car Rental APIs allows your customers to view cars through your website. They can select cars by their manufacturer, they can also choose extra features that they would require in their vehicle as well. by their manufacturer, they can also choose extra features through.
Tour APIs:Tours API allows your customers to organize their trips as well as join group tours. We have multiple options to satisfy all your travel solution needs. You can go through our portfolio and our client's testimonies to view the ardent effort we put in satisfying all our customer's needs.
Few of the best Travel Companies
Google travel API
Skyscanner API
Expedia API
Google flight API
Kayak API
Open Flights API
Priceline API
TripAdvisor API
GDS API
Travelport API
Amadeus API
Sabre API
Apollo API
Worldspan API