Build your own Travel Brand!
Ready to go-LIVE travel solutions that helps your travel agency to sell a range of travel services pretty instantly. adivaha® travel solutions make sure you have no boundation over your imagination, you can do everything online, without the need for any technical knowledge or design skills. Easy Backoffice, extensive reporting with integrated Funds Management System. Upload funds easily and instantly through Netbanking, Debit Card, Credit Card. The best part is, we do offer customizations in case you believe it will boost your business!
How Airlines Price Services - An Airline Price API Overview
At adivaha® we are committed to helping your business by providing special access that is not open to the public and the best technical support we have. We are always ready to help you build a business in the travel industry. With stunning sales figures and high credibility in maintaining consumer trust, our new system of airline booking api price opens up promising opportunities for your business.Airline price is a special service from adivaha® for travel companies with legal entities that are starting and developing a business in the travel industry. You can serve the sale of airplane tickets, to hotel vouchers, which are provided by Airline price.
What is Flight price API?
The Flight API is the booking interface for all types of flights and related additional services.Are you looking for a flexible solution with which you can implement your flight api integration platform for travel agencies or end customers? Would you like to provide your call center or stationary sales department with a tailor-made, high-performance system for sales support? Or do you need suitable flight offers for your internal tour-operator system to generate dynamic travel packages?Airline price service is perfect for online travel businesses that use the website as their operations. With this airplane API system, the website that you are running now will be integrated directly with our website, so that your website can be used directly for reservation of airline ticket purchases in real-time.The flight API service provides dozens of domestic and international airlines. However, if you have previously worked directly with several airlines, our API services can still be used to complement the number of airlines that are still lacking on your website. And most importantly, you can get all of adivaha theme for free. Flight API offers a ton of different flight data APIs that can help make your applications a powerhouse when it comes to providing a great travel experience.
Airline API includes these services:
Flight status and tracking
Historical flight status
Schedule
Connections
Airlines
Airports
Flight features
Weather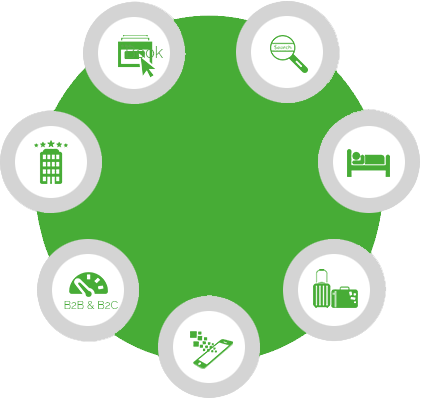 Ultimate Guide to Airline Price APIs
Our new set of API called Aircraft & Fleets that we've also recently introduced . Our flight price API can be quickly and easily integrated into each of your projects via a convenient web service interface and provides you with the cheapest, available flight booking system tariffs from a wide range of providers. In addition to connections to GDS, tariffs from various wholesalers and direct connections to over 100 airlines, including more airlines, are now available via our API.Your allotments and group bookings no longer have to be in printed lists next to the workstations. They are integrated into the availability of your sales system via the Airline API like your own internal GDS. In addition to tariff inquiries and booking flights, lucrative additional services (ancillaries) and tariff packages (branded fares) can now be displayed and booked. The complete subsequent processes such as payment, ticketing up to rebooking, cancellation, reimbursement, and revalidation of GDS flights can be implemented via the Airline price.
It is the heart and soul of every travel agency.
No matter how hard you try to market, customers will most likely not buy from you without inventory or competitive market rates.With a simple search, modern travelers can book thousands of flight reservation system, hotels, transfers, and car rentals from around the world at competitive rates instantly on their mobile phones. Over the past few years, with the growth of search engines and OTAs, people have been calling for information on their mobile phones whenever they want.So if you do not meet the information that people are looking for in an instant, they will go to your competitors immediately. The travel market is increasingly competitive, and keeping up with technological advances guarantees your survival in the industry.
Why should you choose an Airline price system?
Registration is FREE

There is no registration fee. Simply register by filling incomplete and valid data; you can start a profitable online travel business.

Deposit as you wish

Do you want to deposit if you only want a transaction? You can get that convenience if you join the Airline API. You can immediately enjoy the benefits that you get from the customer when the transaction is done.

Agent / Reseller Prices

When you join Airline price API, you will immediately get an agent/reseller price for every transaction. The online travel business is getting easier and more profitable.

Easy Access

To access the Indian best Airline price system is very easy with support for access through the website and application. Which you can choose according to the activities that are usually carried out in running a daily online travel business.

There are many choices

Everyone's needs are different, we offer a wide selection of service products that you can transact as you wish. Airplane tickets, hotel vouchers, tour packages, online car rentals, and transport rentals.

Safe Transaction

The security of your transactions is our priority; the transactions you make are protected by a sophisticated encryption system that will continue to maintain security during the transaction process. Online travel business is safer and more comfortable.

Superior Benefits

Get commission for every successful transaction. You can also enjoy the complete services and features provided by flight API, especially for affiliate partners.

Latest Technology

Supported by the best technology, the Airline price system complements its services with various advantages such as instant ordering, easy refunds, and payments.

API connection

Your company's website is connected to API (Application Programming Interface). Your customers can complete transactions with the payment methods that you provide.

Competitive Prices

Working directly with various airlines and providers in the Asia region, you can get competitive prices and other special offers that are profitable.

24/7 Customer Care

We provide special access to the latest technology support and Customer Care services that are ready to help you 24/7. This facility can be enjoyed by Airline API.

Easy Registration

Without the need to come to the office, register by clicking the button provided. 

Application Development Becomes More Efficient

With the API Airline price, you don't need to communicate directly with other applications that you want to connect to. Enough with communication via API. This is especially helpful if you want to build cross-platform applications with multiple services at once. 
For example, suppose you are building an online ticket booking website for various airlines in the world. With the help of the Airline API, you only need to integrate for each of these airline crs services. So, there is no need to do manual communication in the form of updating prices or availability of seats. Also, you can easily add or remove service integrations as your Airline price business grows.
Conclusion
Well, you must have started to understand the airline ticket booking api price because you have learned quite a lot. Starting from the definition, types, and benefits to how it works. Airline API is proven to help make website development better more easily. We have also mentioned various examples of using the Airline API above. Whether you're building an app or a website, airline API can directly get you connected to the precise flight data you need to provide your customers with an unmatched experience. Of course, this can inspire you when you want to build a website and application well. We hope with the use of flight price API; you can build your travel application without having to start from scratch and shelling out a considerable sum of money. This post can provide an overview of the Airline API.
Our Comprehensive List of Services
adivaha® is a one-stop-shop for all your travel website needs. We offer a multitude of services that empower you to become a market leader. Contact us for more info.
Have Questions?
The Internet is a huge resource, but
if your question requires particular expertise.
Keep Refreshing your customers - Who doesn't want his site to stand out from crowd? adivaha® gives you multiple options for home pages, headers, colors etc. Which can easily be managed from admin via shortcodes and settings. The theme supports almost all the big players in this market ie, WEGO, Travelpayouts, Agoda, Booking, Expedia etc.
Frequently Asked Questions
Below are some of the questions asked by visitors. Do visit our adivaha® Digest for more such questions. Don't hesitate to ask us if you have any questions
I am setting up this plugin for my client's website, I tried registering and received the account activation email, but …

21

views

1

answers

0

votes