Build your own Travel Brand!
Ready to go-LIVE travel solutions that helps your travel agency to sell a range of travel services pretty instantly. adivaha® travel solutions make sure you have no boundation over your imagination, you can do everything online, without the need for any technical knowledge or design skills. Easy Backoffice, extensive reporting with integrated Funds Management System. Upload funds easily and instantly through Netbanking, Debit Card, Credit Card. The best part is, we do offer customizations in case you believe it will boost your business!
WordPress Car Rental Booking Engines - What You Need to Know
adivaha® team will look at Plugin for WordPress whose layout and features will help you create a powerful online rental system for products and services and that is the one and only Car rental travel Booking Engine api WordPress plugin.
Car rentals are like sand by the sea. In addition to equipment, service, and price, this WordPress hire car plugin also includes an up to date presentation. WordPress's best car rental plugin can help you carry out an online rental business. More conveniently, the WordPress rental plugin also can synchronize the remaining room conditions with other platforms.
In addition to publishing real estate information yourself, the travel booking wordpress theme car rental booking plugin can also allow users to post travel rental information themselves. With simple settings, your website can become a traveler rental platform. In terms of information retrieval, the Online car booking rental plugin supports filtering information by property characteristics and filtering information by geographic location, and the filtered information can be displayed within the sort of an inventory and some extent aggregation map. The rental plugin functions that the official real estate website should have.
WordPress Car Rental Booking Plugin
WordPress car booking system and WooCommerce designed to book and rent on your website. This WordPress best rental plugin allows you to place up purchasable the date or time of rental travel booking wordpress plugin, also as create a replacement sort of product on your site.WordPress booking rental system is ideal for those who want to create an agency or rental, reservation, or real estate service. Among WordPress car rental engine features, adivaha® company will find, among other things: discounts on the tariff plan for days and months of rent, support for three types of publications, alert notification for order updates, cancellation, support for various payment gateways, billing system, multilingual support and much more.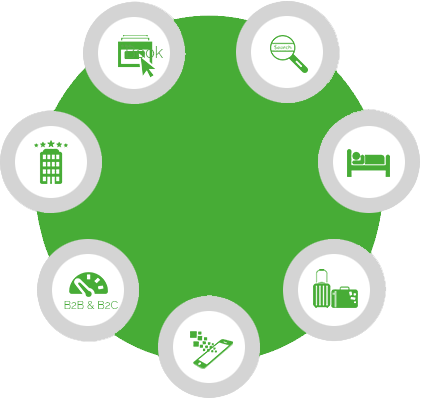 Best WordPress Car Rental Booking Engines
The special thing about a tour booking wordpress plugin rental is that all text, images, videos, etc. are displayed one below the opposite on one page. The menu links to sections of the page and not - like normal websites - to sub-pages. This system makes it easier to navigate for clients and reduces the charging time. All you need is a hosting package and experience with WordPress.
How does it be work?
The WordPress car rental booking plugin is the final choice for the rental ticket booking wordpress plugin system, where your visitors can check availability and reserve appointments for specific dates, as described in your available time slots. Also, through the WordPress rental booking plugin, visitors can search for available services or attributes on your website and make reservations online. You will receive an email in the car booking rental plugin admin panel to inform you about the reservation. Several business owners currently use the current calendar for booking purposes; some users are as follows.
The car booking plugin engine WordPress is the most recommended WordPress plugin is highly customizable and provides a complete solution to automate the rental booking and appointment process. The Online rental plugin is fully customizable. Also, online payment settings and notifications accompany a free version. The difference between the booking rental plugin and other car rental plugins is another unique feature of the rental software is that different employees can use this plugin to create custom price and availability options.
Best features of WordPress Car Rental Plugin
A fully responsive and easy to accessible front-end design is compatible with any device screen whatever it's mobile, desktop or notebook.
Forms and calendars are customizable, where you'll choose between a spread of smooth looks to seek out the one that most accurately fits your design.
You can define email notifications for specific rental actions for visitors.
Integrate it with multiple payment gateways.
Can also be used in the Gutenberg editor.
You can prevent two bookings on an equivalent day or multiple bookings on an equivalent day.
Both the front end and the back end are intuitive, and it only takes a few clicks to install the car rental plugin.
The booking system dashboard is very intuitive and can summarize all activities and display them in widgets, charts, and tables for quick browsing plus offer infographics.
Another notable feature is its step-by-step booking application style, which provides customers with the convenience of selecting services, location, date, and appointment time.
The view allows its customers to track appointments on a monthly, daily, or weekly timeline.
The search bar allows its customers to look for services or available time slots
Complete rental solution for managing services, appointments, and bookings.
Now you'll manage reservations supported your availability on Google Calendar
Team members can collaborate for their availability plan on Google Calendar.
Customers can choose the booking time according to their time zone or any time in which they feel comfortable.
Use specific fields to create you're booking form.
Receive payments via PayPal etc.
Travel booking wordpress theme free download rental promote your services through coupons and eventsYou can easily retain any route defined. adivaha® developers will help you improve customer service and manage your Internet business limousine rentals. Among other functions, it will also provide the following functions: creation, modification, or deletion of reservation forms, support for shortcodes, specification of the type of service provided, the accuracy of the shortest and longest rental time for limousines, specification of the reservation period, same The accuracy of the time interval between two reservations for a wordpress uses car plugin, your actual location business, etc.
Best Service Providers
Also, best and also very flexible. We say this because to work with hourly reservations it has been designed. Unlike many other systems for online wordpress car rental booking system reservations with Wordpress, it has extensive notification options: inform the client about the reservation, also informs the employee, who can confirm or reject it by clicking on a link and you can also configure notifications for lists of admin users. These emails are fully customizable; from the subject to the content including the reservation data that you think is necessary.
The Wordpress Car rental booking system support and updates are provided for a full year, but if you don't want them, the price is one-time. The extension is not sold through Woo Commerce, but booking wordpress theme system developers are renowned and known for developing quality products. As for the car rental booking system itself, some excellent features can be expected, starting with the integrations with Woo Commerce and Google Calendar. With your previously configured Google Calendar you can accept payments from customers and synchronize.
The search box is easy to implement and a new source of income for bloggers as each booking automatically generates a commission. The Car rental booking system calculates the prices and availability of hundreds of different suppliers around the world, including major car rental companies and many local suppliers. The Car rental book your travel -- online booking wordpress theme system for Wordpress service adds value to your travel blog by helping your visitors find the best fares for their travel needs.
Conclusion
With a modern car rental booking engine WordPress plugin, the multilingual rental plugin you collect plus points over the competition. This applies all the more if you believe in high-quality photos and attractive texts. Offers all the technical requirements. If all of this is too complicated for you, you can simply use the website builder. adivaha® team hopes this rental plugin will help you find the best rental system for your business website. WordPress car rental's plugin is carefully selected to meet your needs. Despite all the rental plugin is doing very well and has excellent features, adivaha® technology company found the travel booking wordpress plugin the best choice because it has versatility in functional and economic programs. However, you should choose to subscribe to the plugin according to your business needs.
Our Comprehensive List of Services
adivaha® is a one-stop-shop for all your travel website needs. We offer a multitude of services that empower you to become a market leader. Contact us for more info.
Have Questions?
The Internet is a huge resource, but
if your question requires particular expertise.
Keep Refreshing your customers - Who doesn't want his site to stand out from crowd? adivaha® gives you multiple options for home pages, headers, colors etc. Which can easily be managed from admin via shortcodes and settings. The theme supports almost all the big players in this market ie, WEGO, Travelpayouts, Agoda, Booking, Expedia etc.
Frequently Asked Questions
Below are some of the questions asked by visitors. Do visit our adivaha® Digest for more such questions. Don't hesitate to ask us if you have any questions
What all GDS and Providers are connected in the platform?

27

views

1

answers

0

votes