Build your own Travel Brand!
Ready to go-LIVE travel solutions that helps your travel agency to sell a range of travel services pretty instantly. adivaha® travel solutions make sure you have no boundation over your imagination, you can do everything online, without the need for any technical knowledge or design skills. Easy Backoffice, extensive reporting with integrated Funds Management System. Upload funds easily and instantly through Netbanking, Debit Card, Credit Card. The best part is, we do offer customizations in case you believe it will boost your business!
Create A Customized Car Rental Booking System In WordPress
If you want to integrate a WordPress booking system into your car rental booking plugin wordpress website using a professional plugin, you've come to the right place. Thanks to a simple plugin for online booking you can in fact increase the bookings that will arrive directly from your site.
The WordPress plugin is available with over 30 new fictions for your rental system: Cars, motorcycles, bicycles, rafts, and much more with the online calendars. Beyond a simple WordPress plugin, your site becomes a really simple online management system that saves you time in daily administrative and organizational activities.Thanks to the car rental booking system for wordpress, today it is possible to offer a wide range of options to your users, even if you deal with rentals, equipment rentals, or need to insert a booking form that allows the user to pay immediately. Here, we present to you a WordPress plugin that allows this kind of offer: developed as an extension from the Woo Commerce plugin, best and useful for creating e-commerce, it allows you to manage and gar rent or rent goods and services.
What is the Car rental Booking plugin?
As we have mentioned previously, the plugin makes a connection from the Rent a Car with WordPress, so the first thing we need to be able to work with the cheap wordpress themes plugin is to have a server with the car rental module and a website developed in WordPress. For the installation of the plugin you only need to have a website in WordPress, however, we use different functionalities of the Woo Commerce system with which you must install the plugin for the WordPress Online store.
The car rental booking plugin is one of the most professional plugins for car rental and flight tickets, which has been implemented exclusively by WordPress based on the different project sites. Abundant features and speed of operation and beauty of work have made this plugin one of the class booking system wordpress most excellent reservations plugin. In this plugin, you can easily add your turns and add images and other details to be displayed to the customer without technical knowledge.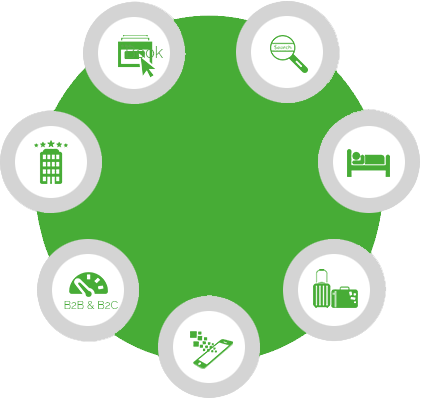 Car Rental Booking System Plugin WordPress
The different project team thoroughly analyses and reviews its projects and provides the best products to customers in terms of quantity and quality, and compare theme wordpress with its knowledge and information, provides full support to customers during continuous purchases and updates. And guarantees the quality of its projects. Users are now used to booking online and offering a booking service on your website is really very important.
The plugin configuration for car rental includes
The car rental plugin is quite easy to use. The first thing to do is install it, just like the other WordPress plugins. You go to the plugins section → Add new → Upload plugin and load the .zip file with the add-on.
Later you make the configuration with the data from your server and it would only be necessary to create the workflow of the reservation that the client will see.
Within the plugin options, you have a reservations section, where all searches made by users are recorded as well as responses from the server; this is valuable information with which you can make decisions. In the same way, you have a section for charges or extras where the information of the extras selected by users is saved.
Last but not least, we have the customer registry, with all the information corresponding to the customers that have previously been registered in the system.
If you want to have a simple and straightforward car rental tool, this might be the right one. You just need to unzip the file, upload it to the price compare plugin wordpress directory and that's it. This Car rental booking system plugin WordPress can be particularly useful for anyone who wants to provide their services with an online car rental tool.
How does the plugin for car rental work?
Make direct queries

The plugin allows users to make direct queries to the server, shows availability, cars, and rates.

Using shortcodes

The embedding is done using shortcodes with which you can put the search engine in the most strategic section of your website either as a widget, on a page, or even in both places.

Automatic registration

When the user of your site makes a reservation, the automatic registration of the reservation is created in the system, thus maintaining the complete traceability of the information.

Reservation management functionalities

In addition to the reservation in the system, the registration of the compare wordpress theme client's file is also generated, with which your client has the possibility of registering to access the reservation management functionalities (cancellation, changes of date and time, etc.).

Payment methods

You have the possibility to define the payment methods to give different options to your customers.

Corresponding

From the system, the email templates corresponding to each of the stages of the reservation are sent.

A complete price management system

Configure the costs by day, week, and month; also manage the hourly costs for rentals less than 24h. Set seasonal prices, different types of insurance, and additional costs for extra services.

Options, Extras, and Additional Costs

Offer the possibility to book options and extra services. Set additional costs for out of hour's rentals, or for some combination of locations. Assign a different tax rate for each type of price and customize the rates according to the location chosen for pickup or delivery.

Show your vehicles in every detail

A complete card for your vehicles with descriptions, categories, options, and photos with an image gallery. Your customers will wordpress theme compare products have a complete and simple experience for their rental.

Analyze your performance

Through a section dedicated to graphs and statistics, you can always have under control the progress of your business thanks to detailed reports of your rentals and daily bookings.
Types of prices and insurance
Create one or more types of insurance for your vehicles, such as insurance, theft insurance, etc., and specify the rental costs for each pricing option. As an administrator, you will be able to modify the wordpress plugin price comparison form fields intuitively. Reservations cannot overlap and you can configure automatic confirmation or, if you prefer, you have the option to confirm/reject/edit manually. You can edit absolutely all texts from the back-end, enable/disable/add languages ​​, and use any currency you want.
This plugin for online reservations is completely outstanding and faithfully fulfills its purpose. The wordpress comparison plugins user interface couldn't be easier to use, configure, and customize. Creating your calendar is super easy, but the free version will only allow you to create one. If you prefer to have the option of creating an unlimited number of calendars you will have to go to the premium version.
Conclusion
Car rental booking plugin is a WordPress online booking plugin with the best version and several paid versions with different levels of functionality. It is intended for all types of businesses and has an attractive design, an easy-to-use interface, and can be used efficiently in just a few minutes. We recommend that you take a look at Car rental booking system plugin wordpress because maybe you like it and what it offers is enough. However, keep in mind its biggest flaw: the price comparison website theme free version doesn't notify you by email when a customer makes a reservation. To consult it, you have to log in to your administrator panel. Obviously, for businesses that have constant reservations, this is not at all comfortable. On the other hand, if they only ask you for an appointment online a few times a week, it may not matter much to you. Think about it!
Our Comprehensive List of Services
adivaha® is a one-stop-shop for all your travel website needs. We offer a multitude of services that empower you to become a market leader. Contact us for more info.
Have Questions?
The Internet is a huge resource, but
if your question requires particular expertise.
Keep Refreshing your customers - Who doesn't want his site to stand out from crowd? adivaha® gives you multiple options for home pages, headers, colors etc. Which can easily be managed from admin via shortcodes and settings. The theme supports almost all the big players in this market ie, WEGO, Travelpayouts, Agoda, Booking, Expedia etc.
Frequently Asked Questions
Below are some of the questions asked by visitors. Do visit our adivaha® Digest for more such questions. Don't hesitate to ask us if you have any questions
What all GDS and Providers are connected in the platform?

27

views

1

answers

0

votes