Build your own Travel Brand!
Ready to go-LIVE travel solutions that helps your travel agency to sell a range of travel services pretty instantly. adivaha® travel solutions make sure you have no boundation over your imagination, you can do everything online, without the need for any technical knowledge or design skills. Easy Backoffice, extensive reporting with integrated Funds Management System. Upload funds easily and instantly through Netbanking, Debit Card, Credit Card. The best part is, we do offer customizations in case you believe it will boost your business!
Wordpress B2B WooCommerce Marketplace
Are you looking for a good B2B marketplace system for your WordPress site?The B2B marketplace can help you build a professional-looking, multi-seller website like Amazon, eBay, or others with just a few clicks. And the best part is that if you're using a marketplace system, you won't even need any coding knowledge to get started.
Therefore, here, we will tell you about some of the best WordPress B2B marketplace systems, and that is Wordpress B2B WooCommerce Marketplace. It is a powerful WordPress system that allows you to turn your e-commerce store into a multi-vendor site. With this, you can have full control over your marketplace site. It offers you the flexibility to track your orders, revenue, reviews, and more.With this system, you can easily allow your vendors to list any product or service. If you have an international user base, you can use a currency converter to make it easier for your customers to pay in their own currency.  Here we will know about it.
What is WordPress B2B WooCommerce?
WooCommerce, one of the most popular and most used e-commerce systems of WordPress, open-source website infrastructure software, is an e-commerce module that helps those who want to establish their own websites and open an online store to sell products on the internet. With the WooCommerce module, products to be sold on a website set up in WordPress can be listed and online sales can be made by turning this site into an e-commerce site.
WordPress B2B WooCommerce is software that helps those who want to set up an e-commerce site with low costs to set up their own online shopping site. Thanks to its compatibility with WordPress, an open-source infrastructure software. All websites with WordPress infrastructure can be converted into e-commerce sites with WooCommerce.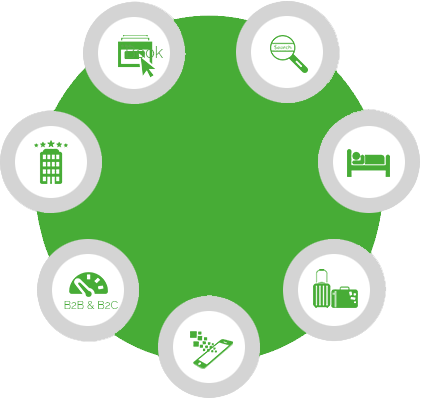 Wordpress B2B WooCommerce Marketplace
The free B2B WooCommerce marketplace makes it easy for anyone with a domain name and hosting to sell online. Of course, let's remember that this is not the only criterion for online sales and there are many issues in the background.This open-source software facilitates online sales by establishing a free online store; however, let us remind you that there may be additional charges in the background. 
What are WordPress WooCommerce packages?
Apart from the standard, WooCommerce also offers additional packages. These add-on packages provide features not available in the standard version. These are categorized into different groups:
Site performance improvement
Cart and checkout add-ons
Product page and campaign management system
Payment options system
Store and management 
Membership management system
There are many different add-on packages under these main categories. Under these categories, there is an application to improve the WooCommerce site.
WordPress B2B WooCommerce Marketplace allows you to transform your ecommerce website into a fully functional multi-vendor site. With this, you can have a separate profile for both your vendor and administrator. With the front-end vendor management dashboard, each vendor has the opportunity to manage their own products, coupons, shipping methods, and more.
As an administrator, you can manage the product list, vendor list, commissions, and other settings. You can also edit or delete products, approve or reject vendors, set separate commission rates for different vendors, and gain control over the vendors you work with.Let's take a look at the benefits of building a B2B WooCommerce Marketplace.
WordPress WooCommerce advantages
Building a B2B WooCommerce Marketplace can have several advantages. Some of the advantages are there!
Sell ​​all types of products  

A B2B WooCommerce Marketplace website allows you to sell all types of goods and services.

Offer a variety of product options for customers  

Without having to manage inventory you can offer your visitors a wide range of products.

Save money 

Unlike other business models, a WooCommerce Marketplace does not require you to invest large amounts of money at the same time. Each seller will manage their own products, so it's easy to get started with a small investment.

Manage your site with ease 

You can automate tasks for your suppliers without having to do too much manually. This reduces the workload for you and you can use that time to concentrate on other aspects of your business.

Earn commission 

You can earn a good commission from your B2B WooCommerce Marketplace website by allowing multiple sellers to sell their products and services on your website.Having said that, now let's look at the best WordPress marketplace system that can help you build a marketplace website without any coding.

Free software 

Because it is free, you can set up a standard e-commerce site on your own at a low cost after purchasing a domain name and hosting, at no additional cost.

You can sell any product you want

After setting up your store, you can sell any product you want on this platform. You can sell digital platform products as well as physical products.

Easy to use

The fact that the WooCommerce admin interface is simple and easy to understand enables you to easily manage product management, order tracking, customer management, and product page editing.

Reporting features

You can manage your business in a better way by tracking many data about your sales on the admin panel.

You can improve the scope of the site

There are dozens of different B2B systems with WooCommerce. With these add-on packages, you can improve your e-commerce site and add different features. While this is an advantage, it may turn out to be a disadvantage that the extra add-on packages are paid and you will pay additional fees when you use them.

Because constantly purchasing new add-ons can increase your costs in the long run. However, every add-on package sold may not be compatible with the theme of your site. There may not be enough setting options, or these add-ons may not work properly because they are not updated to the new version. Therefore, it is important to consider these as well.

Open to development

As we mentioned above, you can improve your B2B WooCommerce site with add-on packages. However, the fact that these add-on packages are paid and additional costs is incurred, eliminating the situation of having an e-commerce site with low costs.
B2B WooCommerce is used with WordPress and as we mentioned at the beginning. However, the installation of this infrastructure must be done entirely by you. It is important to have basic information about website setup at this stage. Incorrect or incomplete installation of these modules will cause the system to malfunction. The setup process of an e-commerce site for WordPress and WooCommerce can take a few weeks or months. This varies according to the scope of the work done and the knowledge of the person who made the design.
B2B WooCommerce Marketplace packages are presented to you as ready and completed. You can make your site ready for sale by making your store settings and product arrangements without dealing with any infrastructure setup work. When you purchase the infrastructure package, your website is presented to you ready after the necessary paperwork is completed. When you upload your products to the site, you are ready to sell.
Conclusion:
Wordpress B2B WooCommerce Marketplace is the best system that offers great features. With it, you can offer all your suppliers the flexibility to manage their products and also get a weekly report on their sales. Sellers can choose their preferred form of payment and access their own ledger where they can view their transaction history. Along with many other powerful features, this system is one of the best options to try. We hope that after reading this, you will know about the best WordPress marketplace for your business. 
Our Comprehensive List of Services
adivaha® is a one-stop-shop for all your travel website needs. We offer a multitude of services that empower you to become a market leader. Contact us for more info.
Have Questions?
The Internet is a huge resource, but
if your question requires particular expertise.
Keep Refreshing your customers - Who doesn't want his site to stand out from crowd? adivaha® gives you multiple options for home pages, headers, colors etc. Which can easily be managed from admin via shortcodes and settings. The theme supports almost all the big players in this market ie, WEGO, Travelpayouts, Agoda, Booking, Expedia etc.
Frequently Asked Questions
Below are some of the questions asked by visitors. Do visit our adivaha® Digest for more such questions. Don't hesitate to ask us if you have any questions
What all GDS and Providers are connected in the platform?

36

views

1

answers

0

votes