WordPress Skyscanner Theme and Widgets Combo
Skyscanner Theme Online Demo(s)
Google Indexable Home Pages with nice professional layouts with integrated Skyscanner flights search widget.
Wordpress Skyscanner Theme
We want to open the world in front of you. From choosing your destination to finding the best price, we aim to have all the options at your fingertips. Our aim is making travel better for everyone. Making the whole planning and booking experience easy, simple, and fun from start to finish. Make sure you enjoy your trip and make sure it is worth your money. To make our industry more transparent and worthy of your trust.
We act in this spirit in everything we do. We take great pride in being by your side at all times and being the world's most trusted travel site with a Wordpress Skyscanner system.Skyscanner theme helps you save time and money; save everything you can save money for online booking travel. The fully customizable theme, sync with Google Calendar, Airbnb Calendar, and flexible online payments, automatic notifications, earnings from Affiliate system,.
What is the Skyscanner theme?
Skyscanner theme allows you to compare all available flight, hotel, and car rental deals in one place to find the one that's most convenient for you. By using the Skyscanner theme you can compare, for example, the flight prices of all airlines - both low cost and national - and online travel agencies. And use the theme's filters and search functions to quickly find the perfect flight for you. But also the cheapest hotel and car rental offer. Not only that: on Skyscanner's theme news site and social channels - Facebook, Twitter, Instagram, and YouTube. You can find lots of ideas for choosing your next destination, along with tips and tricks to better organize your trip.
It is suitable for travel agencies, tour operators, car rental companies, and other competitors in the tourism niche such as car rental, activity events, room booking. It is possible to create / upload, sell, and manage services such as Hotels, Tours, Cars, Rentals, other activities.
The theme, just like a travel marketplace, helps you build in a system like booking.com, airbnb.com in no time and with a one-click installation. It also supports the Membership feature which allows the site owner/administrator to create a sales package for upload services on the partner site. These and others are the characteristics of the theme.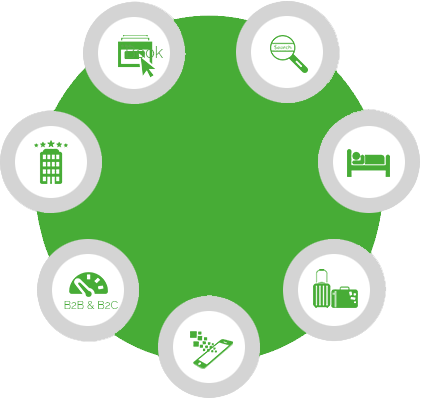 Wordpress Skyscanner Theme
Why is it worth using the Skyscanner theme?
Skyscanner theme saves you time and money

In seconds, Skyscanner theme compares all the offers available for your destination, both from airlines and online travel agencies.So you find all the offers in this theme and you can easily compare them, sorting and filtering them according to the most important criteria for you, for example, based on price, flight duration, number of stopovers, or time of departure and arrival.

You can see the results on the map, in the calendar, or in the graph showing prices month after month. You can search for a specific route and set price alerts to be notified when the cost of your flight changes. Or if you are undecided about your destination, you can compare all flights for a particular country. Or even search for a flight to "anywhere" to find the cheapest deals from your airport.

Wordpress Skyscanner theme

Shows you the final price of the flight.The price you find on this theme already includes all taxes: it is the final price you will pay for the flight of your choice. So you won't have any surprises when buying! However, keep in mind that if you choose to add some options offered on the partner's website the cost may vary.

You can compare all offers for each flight combination 

Wordpress theme shows you all the offers available for a specific combination of flights, specifying the provider. The same flight, in fact, can be offered by the airline and some online travel agencies at different prices. So with this theme, you have the widest possible choice for your trip!

See the quality rating 

Skyscanner theme has introduced the quality grade, a score assigned to every partner, from airlines to online travel agencies sites. The quality rating of this theme gives you an indication of the booking experience and service of each. Based on the ratings of other travelers like you who have booked a flight. This way you will have all the information you need to choose the supplier you prefer.

You can continue your search on your phone, tablet, or computer

By Skyscanner theme, all your searches will be automatically saved and synced across all your devices - Smartphone, computer, or tablet. So, for example, you can start looking for inspiration for your next trip using your Smartphone and then resume the same search from your PC, without losing any information.

How does Skyscanner Theme work?

With the use of the Skyscanner theme on your website from your computer, Smartphone, or tablet, organizing your next trip will be easy, fast, and above all cheap.
Here's how to find the cheapest flight in just a few steps with this theme:
Connect to the site

Go to the Skyscanner theme. It and enter where you want to start and where you want to arrive. You can indicate a city, a specific airport, an entire country, or even choose "anywhere" as your destination.Select the date, the number of passengers and the travel class and.

Take look at all available flight combinations

In a few seconds, you will see all the flight combinations available to your destination from the nearest airport and you can start sorting or filtering the various options according to your preferences (by price, flight duration, number of stopovers, departure and arrival, etc.

Choose the offer that's right for you!

Choose the combination of flights you prefer and click on "Watch" to find out all the details. With the Skyscanner theme, you will show the airline and/or online travel agencies that offer the same combination of flights. At what price, and for each provider, you can see the quality rating that other travelers like you have given.

Book your flight safely and at no additional cost

Click on the theme "View" and in a moment we will transfer you to the website of the airline or online travel agency you have chosen to complete your booking. Remember: you won't pay any extra costs for searching on the theme!

Have a good trip!

On-site theme News you can find information about the hand luggage and hold baggage, on rules to check-in online, what to see in your favorite destination, and many other ideas and travel tips.

Thanks to the search at Anywhere Skyscanner theme allows you not only to search and compare all existing flights to a specific destination but also to set your departure point? This can be an airport, a city, or an entire country, and get inspired to cheaper destinations around the world. And if your wanderlust is limited only by your budget, you can search on the theme to find the cheapest flights on any date, to any destination.
Conclusion:
As a result, adivaha® company has introduced a neutral travel theme that scans the internet and allows you to find incredible deals to compare as many flights, hotel, and car rental offers as we can find around the world. We're looking for hundreds of airlines, thousands of hotels, and the most popular travel agents around the world. With this Wordpress Skyscanner theme, we strive to develop relationships with these providers as much as we can so that you have as many options as possible. As you would expect from a travel search theme, we embrace the whole world.
Thank you for taking the time to get to know us better and we hope you will find incredible opportunities. After all, you not only have fun at your destination, it will be fun to plan your trip with this awesome theme.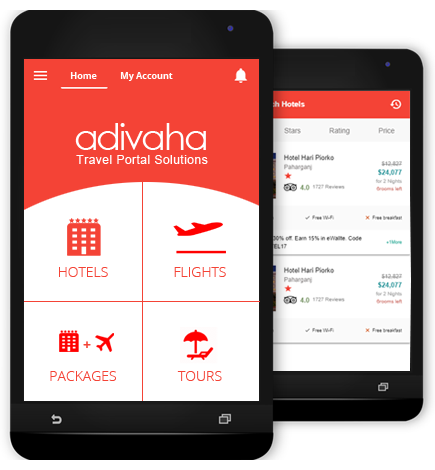 Easily create an app that provides guests book their Hotels, Flights, Packaged Holidays online.We would love to work with you if you are seeking to have your custom application.