Get connected to a wide plethora of service providers by integrating this plugin!
GDS' were created with the aim of providing services to the entire travel industry. It provides a travel company with many benefits such as:
Effortless property management
Third Party OTA & GDS Plugins For Any Site
Third party GDS OTA API Integration in PHP enables the transactions between travel industry service providers, mainly airlines, hotels, car rental companies, and online travel agencies (OTAs). adivaha® GDS Solutions are the easiest and quickest way to connect the GDS of your choice. We offer cross-platform plugins too which can be integrated in Non WordPress site too.
Building Your Own GDS-OTA Integration with PHP
Global Distribution Systems are at the core of worldwide reservation and distribution systems, that are used by online travel companies and travel agents. GDS was aimed at the outset improving the airline reservation system, but now GDS are widely used for booking hotels, Flight airlines etc on real time basis. GDS sabre gds api integration is preferred by most of the travel agencies around the globe seeking for their own monetary profit.
It was first developed by the airline industry in the 1960s as a way to keep track of flight availability, Flight schedules and Flight prices and was Founded in 1987 by Air Iberia, France, SAS and Lufthansa. There are currently around 6,00,000 travel agencies that are using various Global Distribution systems. GDS is a computerized network system and it is owned and operated by a company that allows the transactions between travel industry service providers. It mainly includes airlines, car rental companies, and travel agencies, hotels.
The GDS API Integration subsequently connects you with entire travel business world. For travel agencies it has becomes the main ticketing instrument. Later, they were extended to other products including hotels, tours, etc. It usually uses real-time inventory (e.g. number of hotel booking api provider rooms available, number of flight seats available, or number of cars available) to the service providers. The global companies which offer global distribution systems are – Sabre,Amadeus and Travelport. They are owned and operated as joint ventures by major airlines, and hotel groups also called automated reservation system (ARS) or computerized reservation system (CRS). adivaha® a leading GDS integration and airline booking system development company helps you with 100% customizable and cost effective prebuilt solutions for the GDS Integration of your choice.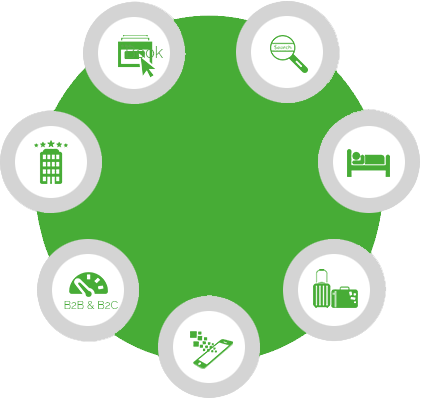 GDS-OTA Integration with PHP
Benefits of GDS Integration
Total Control over live inventory
Easy connectivity
Real-time pricing
Auto update contents
Multiple channels for distribution and utilization
Customers stays on your site while booking
Generally, GDS was developed to help the travel agents track flight and hotel booking api schedule, the availability of flights and hotels, prices and to book Hotel and flight tickets airlines. They were later prolonged to travel agents to provide a complete travel and tour packages like car rentals and hotel rooms and many more.
Features of Global Distribution System
Global Distribution System is an exposure of worldwide Inventory of airlines and hotels.
It has access to both B2B and B2C
Purchase preferred seat and other services from GDS
You can expand your coverage easily with travel agents and agencies through GDS.
There will be Single window Interface and easy to connect.
GDS targets all travel agencies and agents effectively with best fares and commissions
It's easy to maintain information with GDS.
An opening inventory to new distribution channels
24*7*365 access to travel agents and agencies to entire inventory.
Why Choose adivaha® for
GDS API Integration
Very first requirement of startup is to have a user friendly and robust website which should look nice on all platforms. adivaha® helps you with the GDS OTA API Integration in PHP of your choice and a strong technical support working on ways to improve your presence on the web as well as helping you with maintenance and optimization. adivaha® a travel portal development company stands out from the crowd due to high end customization and delivering best in class travel internet booking engines (IBE)'s to clients across the globe. adivaha® specialize in various GDS API Integration services including World span, Galileo, Amadeus and Sabre offering ready to go web portals offer for flights, hotels, cruise, sightseeing and transfers. adivaha® commission-free GDS Booking System is the cost effective solution for the travel agencies to drive conversions with fixed investment.
We have manifested the records in integrating GDS systems for hotel booking api free india and Airline bookings with the option of B2C (Business to customer), B2B (Business to Business) and B2B2C (Business to Business to customer) along with an admin module.
Our GDS API Integration Service will help your global business travel agents company book unlimited airlines and hotel rooms online without any commission or service charge in between. adivaha® is a leading service provider specializing in user experience design and cutting-edge technologies. We partner with global startups and business of all sizes to build, enhance and scale products across platforms leveraging disruptive technologies in GDS API. Be it, Amadeus GDS API, Sabre GDS API or Travelport GDS API, adivaha® is one stop shop for all your GDS reservation system requirements.
The early travel systems were manual and labour-intensive. But due to the collaborative efforts of several big companies like IBM, GDS systems were evolved. Galileo Travel Software's most prominent feature is that it sends promotional messages to agents. This way agents get alerts about the best deals and rates for flight booking api php free fares and travel packages. It connects agents to customers and increases satisfaction. This gets clients huge savings and builds on the clientele. It's a fundamental tool for travel retailers worldwide.
Our WordPress GDS api integration guide services is one of the best in the market, proof of which can be seen in the testimonies provided by our former and current clients. Our team does not only aim at delivering a working system but also concentrates on making the application stable and scalable for the future. adivaha® GDS Plugins converts your website into end to end flight booking system offering Airline Reservation System (ARS) and GDS booking framework empowered with most recent travel innovative features.
GDS OTA API Integration in PHP can be considered as a platform that enables the travel agencies or their clients to access travel data, find the best deals and reserve hotel api and book flights on real time basis. We have developed and designed several Internet Booking Engines (IBE) integrating different GDS functionalities for many travel startups previously. Our experience and superior expertise in designing and developing different types of IBE's and integrating them with various GDS API has made us a global leader in this service area.
Take advantage of the vast inventory that gds api integration offers and source the best rates for your customers. Our OK tested platform handles more than 10,000 bookings a day for our clients with speed and accuracy, leading to higher conversion rates. Speak to our experts to evaluate the best GDS API for your region and the respective gds api cost.
We at adivaha® Travel Portal Development Company offers the economic WordPress GDS Plugins with end-to-end online travel booking portal that enables transactions between travel industry service providers, mainly airlines, hotels, car rental companies, and travel agencies. The GDS mainly uses real-time inventory (e.g. number of hotel rooms available, number of flight seats available, or number of cars available) to service providers. Travel agencies traditionally relies on GDS for services, products and rates in order to provide travel-related services to the end consumers. Thus, a GDS can link services, rates and bookings consolidating products and services across all three travel sectors: i.e. airline hotel reservation api, hotel reservations, car rentals.
GDS is different from a computer reservations system, which is a reservation system used by the service providers (also known as vendors). Primary customers of GDS are travel agents (both online and office-based) to make reservation on various reservation systems run by the vendors. GDS holds no inventory; the inventory is held on the vendor's reservation system itself. A GDS system will have real-time link to the vendor's database. For example, when a travel agency requests a reservation on the service of a particular airline company, the GDS system routes the request to the appropriate airline's computer reservations system.
Best and Most popular GDS systems are:
Amadeus GDS System
Amadeus is primarily used by travel agencies, in order to gain real-time access to inventories and to book hotel rooms, airline tickets, car rentals and other travel products for their customers. It is one of the major GDS systems and was originally created by the Air France, Lufthansa, Iberia and SAS airlines as a European-based alternative to Sabre, which is a similar GDS system based in the United States. It was founded in 1987 and while it initially focused on connecting end-users with airline inventories, it has since grown to offer access to other travel services, including hotel rooms and car rental services. Amadeus helps by giving you 24-hour access to flight inventories. Amadeus is the largest GDS system and accounts for almost 40% of the total bookings in the travel industry. Our Amadeus WordPress GDS Plugins will help your travel company with a platform that is currently being successfully used by almost 90,000 travel companies. You will attach yourself to a world-renowned brand that is enriching businesses on a daily basis.
Sabre GDS System
Sabre Global Distribution System, owned by Sabre Corporation, is used by travel agents and companies around the world to search, price, book, and ticket travel services provided by airlines, hotels, car rental companies, rail providers and tour operators. Sabre aggregates airlines, hotels and connects them with travel agents and travel agencies. Sabre is regarded as one of the 'big three' GDS systems, with a history that can be traced back to the 1960s. The company is based out of Southlake, Texas, in the United States, and it is estimated that around 60,000 travel agencies around the world currently utilize the system in order to sell travel products. Sabre WordPress GDS Plugins will enable your website to sell hotels and flights, which in turn will help you cater to a wider customer base.
Travelport GDS System
Travelport provides distribution, technology, payment solutions for the travel and tourism industry. It is the smallest, by revenue, of the top three global distribution systems (GDS) after Amadeus IT Group and Sabre Corporation. The company also provides IT services to airlines, such as shopping, ticketing, and departure control. Travelport provides you with a digital infrastructure to instantly deliver the content your customer need. Travelport API is the key that unlocks your development potential. Through one simple programming interface you have access to our travel commerce platform and the unrivalled travel content they've amassed, along with their leading shared business logic that includes search, pricing and profiling technologies.
Galileo GDS System
Galileo GDS System is a global distribution system, which is based in Atlanta, Georgia, in the United States. It is owned by Travelport, forming one part of their collective offering, which also includes the Apollo and Worldspan systems. Galileo can be used to book hotel rooms, airline tickets, train tickets, cruises and car rentals. The system was originally developed in 1987 by nine European airlines, including British Airways. Galileo WordPress GDS Plugins will help you in reducing the operational cost of the company by reducing the workload and by increasing productivity.
Apollo GDS System
Apollo is a Global Distribution provider based in Atlanta, Georgia of the United States of America. It is owned by Travelport, forming one part of their collective offering, which also includes the Galileo and Worldspan systems. Their GDS can be used to book hotel rooms, airline tickets, train tickets, cruises and car rentals. Apollo contributes to 26.4 % of flight bookings. This a brand that is trusted by thousands of travel agencies over the world, integrating their GDS will increase your customer base.
Worldspan GDS System
Worldspan is a Global Distribution provider based in Atlanta, Georgia. Their GDS is used by travel agents and travel related websites to book airline tickets, hotel rooms, rental cars, tour packages and associated products. Worldspan also hosts IT services and product solutions for major airlines. Integrating their services will give you access to a big database, allowing you to serve more customers.
Features of a GDS
Become more visible to agents and travellers through more proactive marketing, focused towards travel agencies, consortiums and corporate accounts. It's the most used booking method for consortiums and negotiated corporate rates.
Get bookings by agents 24x7, never let a moment go to waste by getting bookings from all around the globe.
Get real-time results and bookings. This will banish any discrepancies and will increase your goodwill amongst your customers.
Get all your customers travelling needs fulfilled through this one-stop-shop. You will get to use many options through a GDS including Flight Inventory Management System, Hotel Reservation System, etc.
Little maintenance required.
Expand coverage to corporate and leisure travellers through special programs that allow year-round booking.
Achieve all your marketing needs through a single-window interface. It makes things easier for your customer when they don't get redirected to other sides during the transaction. Hence, making them come back to your website over and over again.
Benefits of a WordPress GDS Plugins
WordPress GDS integration services will help you in increasing your customer base, it will also help you manage your business with its real-time status update feature, you can view the price change which helps you in altering price points and make special offers. Agents can view price change instantly and can suggest new updates and offers to clients, to make a swift deal without any interruptions or delays. Customers will stay on your website while booking, making it convenient for them and monetarily beneficial for you. If they're just looking for a flight for their vacation remaining at your website might even tempt them to book a hotel through your Hotel Reservation System. adivaha® helps you by understanding your business so that we help you to choose the most suitable GDS. You can view the testimonies of our clients to know that we will provide you with quality services that will help you to take your business to the next level.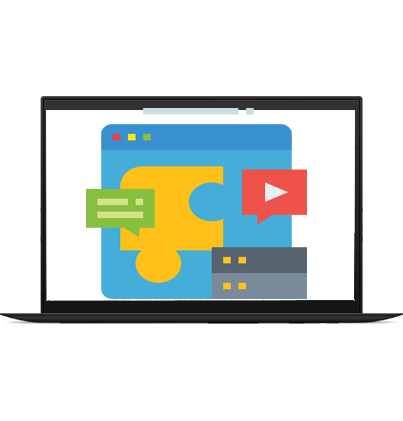 Why choose this plugin?
Well, Why not? This plugin provides you with quick access to flights api integration and hotels all around the world. You concoct a direct relationship with world leaders in the travel industry, which enables you to sell their inventories through your plugin. Creating this relationship also provides you access to the error-free services of a company that has been doing this for all their lives.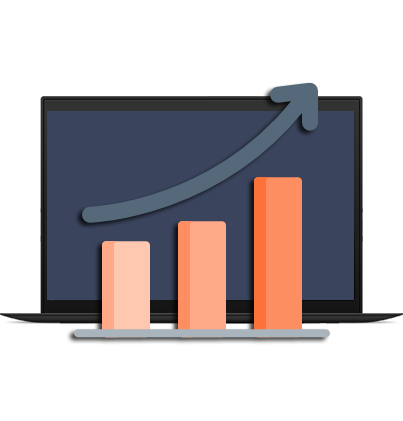 Boost your business
We have been offering our GDS plugin for some time now and you have to believe us when we tell you that our clients who have purchased this service from us have seen a significant boost in their earnings. You can go through numerous testimonies of our clients that have been shocked by the massive uprise in their business after integrating this plugin.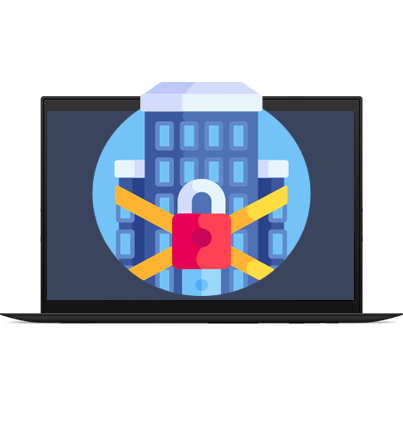 One-time investment
Some people might get deterred initially after knowing the price of our plugin. They raise questions regarding their ROI, which if truth be told is a valid question to raise. This plugin provided by adivaha® guarantees lifetime functionality. You will never need to make another investment in this aspect of your business.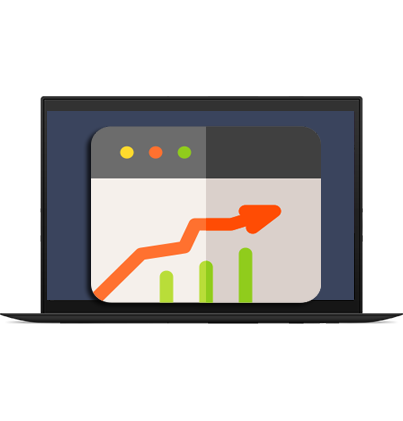 Unlimited Benefits
This plugin has no downside to it. You will be able to provide your gds integration services 24x7x365, providing your customers with unlimited options, this plugin will enable you to cater to unlimited customers. All this without any troubles. This plugin presents to you an opportunity of a lifetime. Giving you multiple benefits without giving you any headaches.