Build your own Travel Brand!
Ready to go-LIVE travel solutions that helps your travel agency to sell a range of travel services pretty instantly. adivaha® travel solutions make sure you have no boundation over your imagination, you can do everything online, without the need for any technical knowledge or design skills. Easy Backoffice, extensive reporting with integrated Funds Management System. Upload funds easily and instantly through Netbanking, Debit Card, Credit Card. The best part is, we do offer customizations in case you believe it will boost your business!
The Complete Guide to Install and Set Up the Viator WordPress Plugin
Learn to improve your Internet business operations' effectiveness and find ways to create top-quality products and strategies to guide how a company can compete in the market, such as Viator. Promoting tourist activities must be multichannel with multichannel marketing
Are you looking to let customers make reservations directly from your WordPress website? Many travel agencies require the ability to create a booking form that lets customers make an appointment online quickly. This article will help you find the most effective WordPress plugin.
Tourism is growing rapidly to meet this demand. Various sites for comparison of flights, as well as travel agencies and tourist bureaus online, have come up. If you've thought of joining the club and setting up a website for your travel company, wordpress hotel comparison theme, rural residence, or any other activity that is related to tourism. In this case, you're lucky because, in this article, we will learn how you can create this kind of website using the top plugin that are available.
Installing the Viator WordPress travelpayouts plugin will help you manage reservations, and payments with different currencies, give information to your clients, and many other features. Still, it would be best if you didn't get carried away by the first option you find since not all of them are recommended.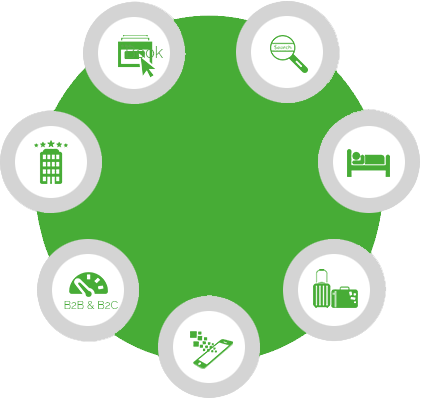 Setting Up the Viator WordPress Plugin
What is the Viator plugin?
Viator is the most popular WordPress travel booking tool because of its flexibility, easy installation process, and customizable choice. You can alter its design, add payment gateways effortlessly, add additional features with add-ons and even override the templates of the travelpayouts wordpress theme in a matter of minutes.
It is a great feature to have availability calendars. You can change any price and other available options on the availability calendar. You can also modify the price per day or any period.
It's not the only best travelpayouts wordpress travel booking plugin just because it's got the best features. It's the best due to its support, frequent updates, and customer feedback and updates. We're constantly making improvements to the product based on your suggestions. We have a plan in place, but we'd most wish to resolve your issues concerning your Travel Booking industry. Viator plugin is a well-coded WordPress plugin that is very quick. The user interface of the admin panel, frontend checkout, and booking processes are clean and easy to use.
Viator is a well-known wordpress amadeus plugin that lets users build an eCommerce site that is multi-vendor within a few clicks. The customization process is simply creating an efficient marketplace using this Viator plugin. In addition to a variety of distinctive features, it also offers a variety of unique features. Viator plugin permits vendors to make any valuable and bookable item. Customers can also alter their reservations in the store.
The main advantage of this plugin is to make booking options simple to use. With this plugin, you can easily build marketplaces for services based on dating. You can increase sales with features such as multiple time blocks that book products, tags, and categories for regular products, as well as a variety of other options.
You can also set the buffer time from the end of one event to the start of another. It will help your salespeople organize their customers and ensure they don't overlook them. Viator plugin is a powerful tool for travel service marketplace owners. Travel Sellers can use their platform to gain more exposure and increase online sales. And as an administrator, you will greatly increase your chances of earning commission for the services listed in your marketplace.
With the booking option added by this plugin, visitors can fill in basic criteria for booking, such as start date, duration, and several people. Reservations can also work for hours, days, or months. If reservation space is available, customers can pay immediately. However, you can also have them submit an application and hold it for confirmation before approval.
This Viator plugin was built for travel businesses and will help you maximize your bottom line. You can increase the tour options during the weekends or the summers.
This plugin has many more features, from the dedicated calendar with your upcoming bookings to the search filters that help visitors find available bookings. We've highlighted the critical settings here, but there's much more to unpack.
How does the Viator plugin work?
A booking plugin connects to the website of an accommodation. Visitors enter their details on the website to securely book a room/accommodation, and the booking engine syncs the booking information with your calendar so you can manage the booking. A booking system can be incorporated into a new website so that you can start receiving online bookings. If you are already happy with your website, you can incorporate the booking engine through a booking button. Guests click the "book now" button and are redirected to your booking engine to enter their details and confirm their reservation. And this is how a booking engine works!
Viator is among the most popular WordPress plugins suitable for travel websites and any blog or business. Viator plugin comes with a powerful set of tools that can be used to improve the quality of content and site SEO so that both users and search engines enjoy your website.
The free version gives you extensive information on SEO, Meta descriptions, keywords, page overviews, XML Sitemaps, and so on. Viator plugin is the top WordPress plugin for travel agencies. This powerful wordpress airline booking plugin stands out for its flexibility, features, and regular updates. It also has support and free updates.
The WordPress plugin for creating travel routes and packages provides numerous settings. It has extensive features that are very easy to use and customize regardless of the user's level of knowledge. In addition, you have more free and premium themes that are fully compatible with this plugin to get even more out of it.
Of course, it is also compatible with any generic wordpress api integration plugin theme and with the new Gutenberg editor, and if all this were not enough, the author offers free support through the support forums.
Why choose the Viator plugin
You might be thinking about making a site for a tourism and travel agency, blog and wordpress hotel theme free websites, or anything related to the tourism and travel business. In this case, you'll need to use the top plugins for travel and tourism agencies. Let's start! Tourism and travel have always been major sources of revenue for many nations, but the reality is that since the explosion of the internet, it has grown at a staggering speed.
Suppose you're convinced of the benefits you will enjoy using Viator wordpress ota plugin and of the advantages that come with the Viator plugin and you've figured out the most effective features. In that case, you're thinking about whom to approach to get one onto your site. The Viator plugin is one of the most requested booking engines because it incorporates all the features indicated in the section on choosing the best Booking system at the most attractive prices on the market.
See for yourself from the list of some of its main features how to customize the reservation management of your properties from A to Z:
Credit card reservations
Automatic reservation form with recognition of the visitor's language
Color Customization, Online Reservation, and Reservation Form
Options management
Table of reservations exportable to Excel
Virtual Rooms and Non-Refundable Rates
Restrictions
Ticket assistance
Generation and management of receipts
What makes a Viator plugin the best?
Access to a powerful booking system can make your life much easier. A good plugin should be smart enough to give you quick access to a large portfolio of hotels while also offering a wide selection of complementary products.
Many filters are created with your customers in mind.
When booking a hotel, each client has particular requests and needs, and it is sometimes vital to understand these needs and give them a quick solution. That's why, with filters available; the Viator plugin makes things easy for you and your clients.
This, along with a portfolio designed specially to meet your customers' requirements, is sure to become your most trusted source of hotels to accommodate your customers. You can quickly provide a wide range of selected hotels for your clients' needs.
Viator plugin mapping tool that works
Many travel agent wordpress booking theme engines feature a flashy mapping tool that we use only a few times and then forget about. Why? Because sometimes, those map tools are not easy to use, they don't show enough information. They don't allow the use of multiple filters, or they are just slow and frustrating. This is too bad, as the location is everything for some customers, and having a map tool that works could make a world of difference.
The Viator plugin map view shows all hotel results. It also keeps it in the same window as your results. Navigation back and forth from Map to Listing is direct with just one click.
The Viator plugin makes things easier.
The taste is in the variety, and your customers know it. To please them, sometimes it's not enough to give them a good offer: they want to see, compare and make sure their choice is the right one. Many wordpress booking com integration engines for travel agents require you to navigate through several tabs and windows, which can be tedious and confusing for you and your customers.
Our comparison tool allows you to easily compare all the features of up to 4 hotels by placing them next to each other in the same window and then printing it, creating a PDF, or emailing it to your client. It's easy to use, and its neat, attractive design and professional look will make you stand out in front of your customers.
Viator plugin is the best tool to increase your income.
It is great to offer you and your customers a wide range of products. While they get a richer experience from their trip, you maximize your sales and increase your income. For this reason, it is a great idea to integrate a cross-selling tool into the wordpress theme for flight booking engine to add activities, transfers, or car rentals easily.
Viator plugin's cross-selling tool allows you to easily add personal or shared activities, tickets, or transfers within the booking process; saving you time and helping you earn more. And it goes beyond that, proactively suggesting the best activities based on your customers' interests.
Travel Sites Prepared
Create your travel site in just an only a couple of clicks. With our user-friendly platform and full documentation, you will be unable to navigate the system.
Best Booking System
Viator plugin includes an in-build booking system for your travel website. Customers can book itineraries through your site, and you can monitor every booking from the backend.
Full Data Reporting
Data is essential for every business. Viator plugin has in-build booking stats that allow you to create a report with different dates and locations.
Translation Complete
The WP Viator plugin is ready for translation to meet customers' needs worldwide. It can convert WP Travel to any language using the WPML Translation plugin and translating the string.
Multiple pricing and different Dates
Multiple pricing options are an additional dimension to the plugin. Trips are available at different rates and dates to different categories of customers.
Increase occupancy with the Viator plugin
Having the best booking engine on your website will increase your occupancy rate. Using a booking engine increases the percentage of your direct bookings, as guests can book instantly and securely and are less likely to book elsewhere or through an online travel agent. Direct bookings are a great advantage for guests and hoteliers since they do not have commissions, and paying a part to an online travel agency is unnecessary.
Reservations from anywhere in the world
Another benefit of using a Viator plugin for your accommodation website is that it encourages bookings from abroad as they can pay in different currencies and read content in multiple languages. This facilitates the reservation process.
The smart travel booking process
Booking online is simple, quick, efficient, and intelligent. The cost is automatically adjusted according to the number of booked persons. The booking form is only comprised of the required fields, resulting in an easier booking process and more sales.
Payment Processing
WP Viator plugin includes standard PayPal payment processing. Your clients can book online, and you can easily get paid using your PayPal account. We are working on plugins for more payment processing.
With Viator plugin payment processing capabilities, receiving full or partial payment for every booking is possible. Each payment is monitored in the backend of the system, and you can also see the status of your transactions.
Security
You can securely receive payments from any guest with an integrated payment manager. No need to wait for guests to arrive to receive payment!
Reduce cancellations
Viator plugin can be configured to require a deposit to be paid when a reservation is made. This Viator plugin helps guests not to cancel their reservations. Reducing cancellations is particularly important for self-catering accommodation as it can significantly impact business revenue and loss.
Viator plugin business statistics
The Viator plugin offers easy-to-read graphs and statistics about your accommodation's website. If you can understand your customer's behavior, you can adapt your website or the booking process to meet your customer's needs and thus increase their chances of booking.
The Viator plugin helps keep everything under control.
There are times when problems arise, and you have to provide your clients with a prompt response. This is why you should have the right equipment you require to implement any changes that are required. A fast, well-organized, and user-friendly booking manager is a sought-after feature for travel agencies. With the technology manager at Adivaha, it is not necessary to call to contact your vendors. If you want to change the reservation or cancel it, you can do it in only a few clicks and receive an instant confirmation.
Many filters, helpful features like maps, comparison, cross-selling features, and a powerful Viator plugin... All these tools share one feature in the same: they've been created with your needs in mind, constantly taking feedback from travel agents, considering their needs, and working to create an item that will meet their expectations to the highest degree. It's the best travel booking software available in the market.
Conclusion
Viator's plugin is easy to book and locate something you're sure to enjoy. With the largest selection of top-quality experiences and activities that are fun to do every day, both in the area and far from home. From must-see moments to never-before-heard-of discoveries, freshly discovered familiar sights, or discover something new in a new way!
With the industry's most flexible flexibility and flexibility even at the last minute. It's never enough to make the day into something memorable. Select or plan your day. Change your dates. Make a change of your mind! It's time to relax at your own pace, and we're here for you. We recognize that the importance of your time off is crucial. We're determined to provide the best quality of our services. We offer unforgettable memories that you'll want your family and friends to enjoy with you. Find less and more time creating memories. Enjoy unforgettable moments at any moment, anytime, anyplace with Viator WordPress plugin.
Our Comprehensive List of Services
adivaha® is a one-stop-shop for all your travel website needs. We offer a multitude of services that empower you to become a market leader. Contact us for more info.
Have Questions?
The Internet is a huge resource, but
if your question requires particular expertise.
Keep Refreshing your customers - Who doesn't want his site to stand out from crowd? adivaha® gives you multiple options for home pages, headers, colors etc. Which can easily be managed from admin via shortcodes and settings. The theme supports almost all the big players in this market ie, WEGO, Travelpayouts, Agoda, Booking, Expedia etc.
Frequently Asked Questions
Below are some of the questions asked by visitors. Do visit our adivaha® Digest for more such questions. Don't hesitate to ask us if you have any questions