Build your own Travel Brand!
Ready to go-LIVE travel solutions that helps your travel agency to sell a range of travel services pretty instantly. adivaha® travel solutions make sure you have no boundation over your imagination, you can do everything online, without the need for any technical knowledge or design skills. Easy Backoffice, extensive reporting with integrated Funds Management System. Upload funds easily and instantly through Netbanking, Debit Card, Credit Card. The best part is, we do offer customizations in case you believe it will boost your business!
White Label Business – What To Consider Before Choosing
Starting a white label travel portal business is an attractive option for entrepreneurs who want to minimize upfront costs and start selling their own branded products quickly. However, before taking the plunge, there are some important considerations to take into account, from pricing and contracts to customer service and marketing
Analyze Your Ability to Support the End-Users.
Before making a commitment to any white label agreement, it's wise to analyze your ability to support the end-users. Does the travel technology company offer customer service and technical assistance in case of questions or problems? If so, what is the response time? How knowledgeable and responsive is the support team? Do they maintain up-to-date documentation and product training materials? Answering these questions can give you a better sense of how beneficial the partnership for your business would be.
Additionally, you should evaluate your own technical and customer service capabilities. Do you have a team of in-house specialists that can provide support to both the agencies and the end-user? Are there any language barriers that may prevent communication between the two parties? Being able to answer these questions will also help you make a better decision as to whether or not signing on for a white label business is a good idea for your white label company. It's also important to consider the cost. Not only do you need to factor in the startup and ongoing costs associated with the white label business, but you should also consider your resources. Do you have enough staff, financial support, and technology tools that can help streamline operations? Taking the time to thoroughly evaluate potential manufacturers and researching the associated costs will help minimize surprises down the line by allowing you to make a more well-informed decision.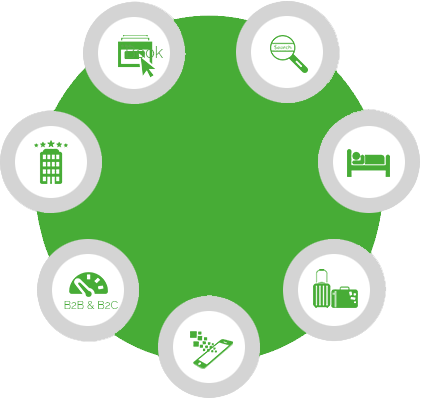 What Are The Benefits Of A White Label Business?
Choice of t-commerce platform:
Before you invest your money and collateral into setting up a white label business, it's important to understand your competitors' offerings. Research their pricing model and their products carefully to ensure that you can generate significant revenue potential. Also thoroughly read the contract of any arrangement with the white label vendor to be sure that you have no surprises when or if it comes time to make changes or adjustments.
Additionally, find out the exact specifications of their products before investing. Confirm that they are reliable and able to provide customer service and technical support if needed. Before you make any commitments, contact current customers to get feedback on the product quality as well as the vendor's responsiveness when dealing with issues or questions. Ensuring success should be a priority by considering every aspect of what you are buying so that you can make an informed decision rather than rushing into a deal that is not beneficial for your business.
Determine Your Target Audience.
To ensure that your white label business provides the best results, it is important to understand and target your ideal customer. Identifying your target audience will help you determine the right products or services to offer in order to meet their needs. You should also research the habits and preferences of your target audience so that you can create marketing messages which will resonate with them and lead to increased sales.
Once you have identified who your customer is, you should also consider the types and qualities of white label products to offer. This means researching the type of industry and customer needs that will require a specific type of product. You should also look into the quality and capability of each white label travel product available before deciding which one to select. While some products may have higher quality or better features than others, they may not be suitable for your particular target market. Therefore, doing thorough research into the different brands and options available before making a decision is essential.
Develop a Strategy for Branding and Positioning Your White Label Product or Service.
Having a clearing brand identity and positioning is key when starting a white label business. To do this, you need to develop a strategy for branding and positioning that reflects your values, mission statement and target customers. First of all, it's important to determine the desired image you want to project, such as upscale or cost-conscious. Then decide on how you want your product to be portrayed with elements such as packaging design, logo, website design and marketing campaigns. Finally, create an effective value proposition which explains why customers should choose your product over other available options.
Branding is an essential component for any white label travel portal business. It helps customers differentiate between products and services, and allows them to make an informed decision. Developing an effective messaging strategy is just as important as the quality of the product or service you are offering. Customers should be aware of what makes your company different and why they should trust you with their white label business services. The value proposition you create should also consider the competitive nature of the industry, as well as trends that might be relevant to your target audience. When done well, a succinct and powerful value proposition can help elevate brand recognition and make a lasting impression on potential customers.
Consider the Legal Issues Involved in Starting a White Label Business.
It's important to familiarize yourself with the laws and regulations related to starting a white label business in your state or region. This includes any licensing requirements, taxes involved, and other legal considerations. Additionally, you may need to discuss any potential legal issues with a lawyer if there are questions about copyright infringement or trademarking. Taking the time to understand the relevant legal aspects of entering into a white label venture is essential for all businesses.
In addition to understanding the legal considerations, it's important to evaluate the supplier for the white label product you will be purchasing and reselling. Make sure the supplier meets safety and quality standards, has a good reputation in the marketplace, and is reliable. Moreover, you should understand any restrictions or obligations related to purchasing white label products from them. Additionally, investigate the shipping times on orders placed with your supplier—long delays could impact your sales cycle as well as customer satisfaction. Taking these factors into consideration will help ensure that your white label business succeeds. Additionally, review the risks and rewards associated with running a white label business. Becoming part of an established brand carries certain advantages, such as immediate market recognition and access to existing customer relationships. However, it can also carry the risk that any missteps in the quality or price of your product will reflect on both the established brand and your business. Additionally, since you'll be selling someone else's product rather than something you've created yourself, you may miss out on some of the creative satisfaction you might get from building a product from scratch. Understanding these risks ahead of time will help you decide if white labeling is right for you.
Our Comprehensive List of Services
adivaha® is a one-stop-shop for all your travel website needs. We offer a multitude of services that empower you to become a market leader. Contact us for more info.
Have Questions?
The Internet is a huge resource, but
if your question requires particular expertise.
Keep Refreshing your customers - Who doesn't want his site to stand out from crowd? adivaha® gives you multiple options for home pages, headers, colors etc. Which can easily be managed from admin via shortcodes and settings. The theme supports almost all the big players in this market ie, WEGO, Travelpayouts, Agoda, Booking, Expedia etc.
Frequently Asked Questions
Below are some of the questions asked by visitors. Do visit our adivaha® Digest for more such questions. Don't hesitate to ask us if you have any questions