Business to Business (B2B)
The all-in-one B2B Travel platform that maximizes your revenues
and let your agents book your servies seamlessly.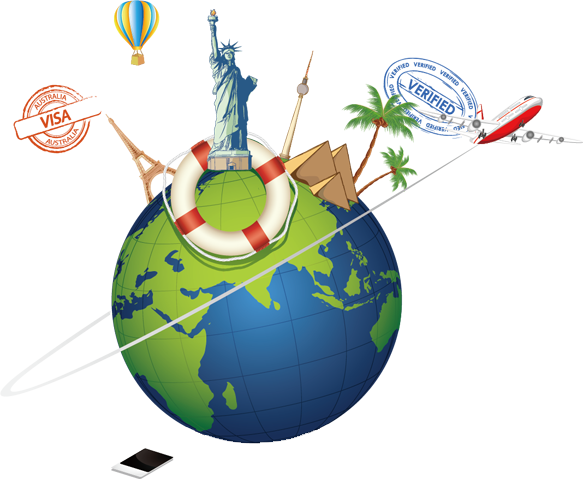 A Platform Built Around Growing Your Business
Our Modular Design Lets You Adapt to Opportunity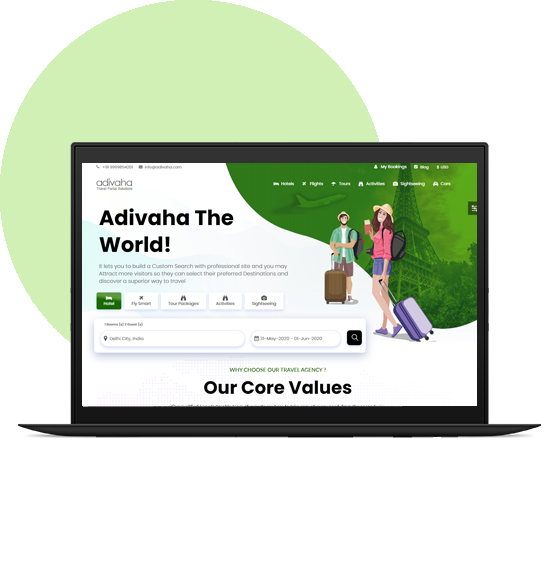 B2B Travel Booking Software
Choose only what you need; add as you expand
Our Business to Business Travel booking software has been created using cutting edge technology and is trusted by thousands of agencies all around the globe. Its USP is that it allows you to act as a wholesaler to agents and other travel companies.
Some of its other crucial features are listed below: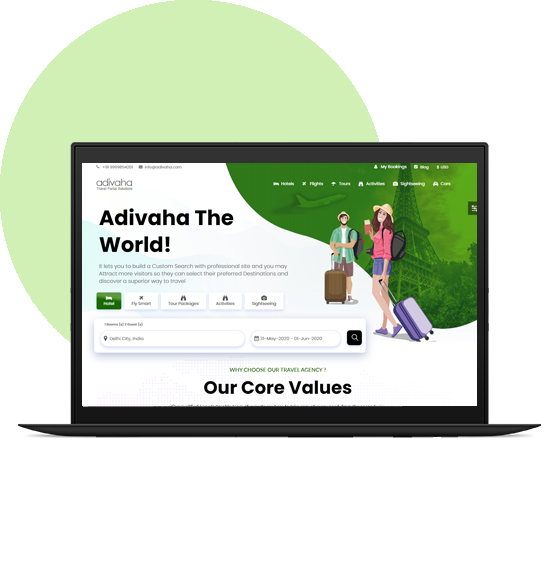 Integrated Modules
Everything you need to sell domestically and Internationally
This software allows you to present your customers with the inventories of flights, hotels and tours located all around the globe. This plugin also allows you to sell other services including bus tickets and car rentals at the domestic level.
Some of its other benefits are enumerated below:
Quick and Easy Setup
Create something that makes you stand apart from the crowd. adivaha's B2B feature
enables you to sell functionalities that will help you in establishing your name in the travel business.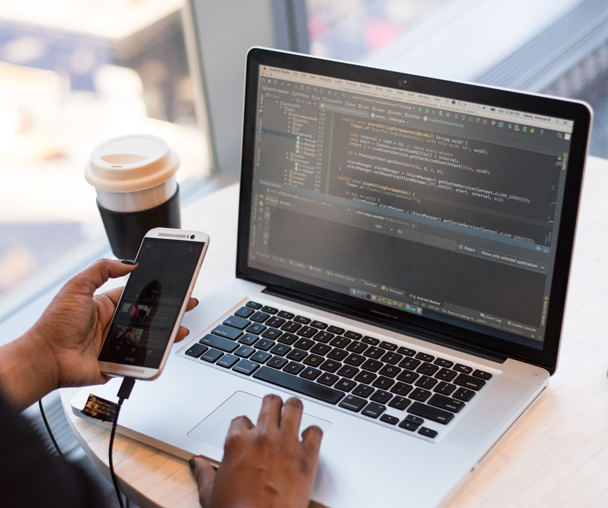 How is this advantageous?
This software allows you to give individual logins to travel brokers. But it's not limited to just that, you can also cater to individual travellers. Its dashboard allows you to manage everything without breaking a sweat.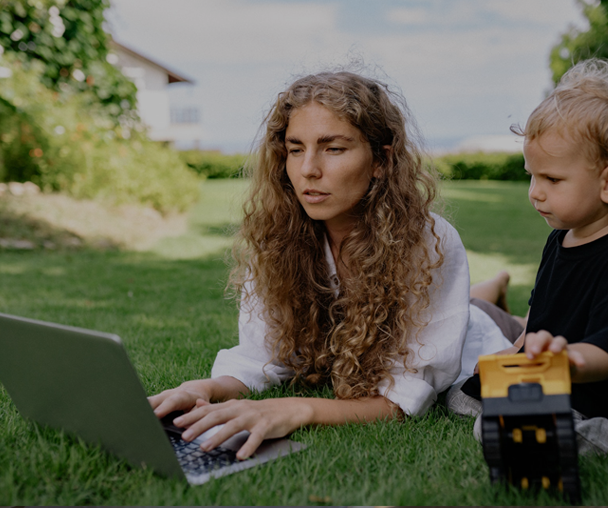 Get the latest tried and tested technology
People are often worried that new innovative technology might come to bite them. But that's not the case with our software, we test every module individually to make sure that everything runs silky smooth. Our software is currently being used by thousands of online travel agencies globally, making it a safe bet.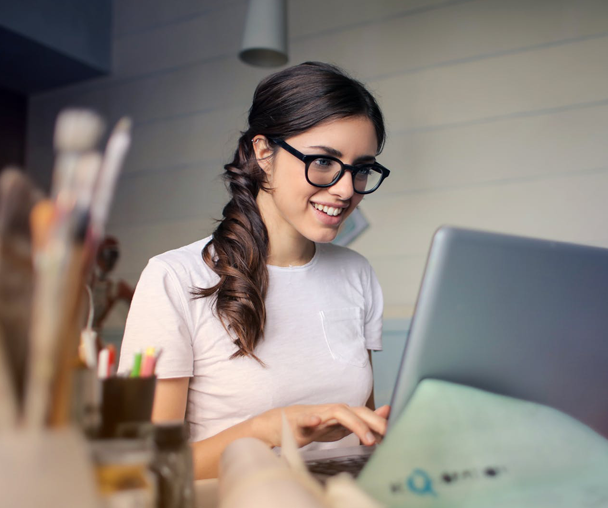 Sit back and Relax
When you have a dynamic software, that is trusted by so many agencies, can perform multiple tasks as well as rope in agents who will do all the work for you. You have nothing else to do but sit back and watch your business grow tenfolds.