Build your own Travel Brand!
Ready to go-LIVE travel solutions that helps your travel agency to sell a range of travel services pretty instantly. adivaha® travel solutions make sure you have no boundation over your imagination, you can do everything online, without the need for any technical knowledge or design skills. Easy Backoffice, extensive reporting with integrated Funds Management System. Upload funds easily and instantly through Netbanking, Debit Card, Credit Card. The best part is, we do offer customizations in case you believe it will boost your business!
Finding the Best Car Booking Plugin for WordPress
Considering the specific needs and requirements while choosing a car booking plugin Wordpress is the utter most important thing. Look for a plugin that is user-friendly, and can be integrated well into your website.
Determine your needs
Before you start searching for a car wordpress booking plugin, you should first determine your needs. Think about the types of cars you will be renting, the pricing structure you want to use, and any other features that are important to you. Determining your needs is important because it helps you identify the features and functionalities you require from a car booking plugin for your WordPress website. By knowing your specific needs, you can avoid selecting a plugin that doesn't provide the necessary features or functionalities, saving you time and money in the long run. Furthermore, identifying your needs allows you to compare different car booking plugins based on their specific features and functionalities, ensuring that you select a plugin that is tailored to your requirements. This will ensure that you have a online booking system that meets the needs of your customers, provides a good user experience, and ultimately helps you run your car rental business more efficiently. Overall, determining your needs is a critical step in selecting the best car booking plugin for your WordPress website, as it ensures that you select a plugin that meets your business requirements and provides the features and functionalities necessary to manage your car rental bookings effectively.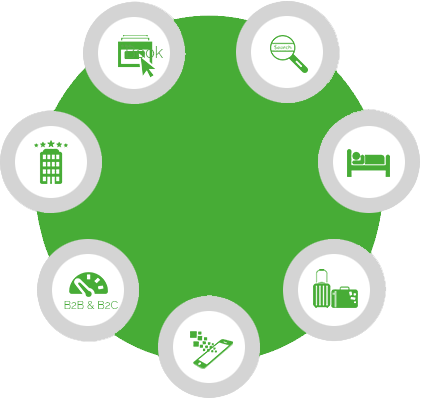 The Best WordPress Car Booking Plugins
Research plugins
There are many car booking system plugins available for WordPress, so do your research and read reviews to find the ones that are most highly recommended. Look for plugins that have a good reputation, are updated regularly, and have good customer support. Start by researching the most popular car booking plugins for WordPress. Check out plugin directories such as WordPress.org, CodeCanyon, and other marketplaces to see which plugins are the most highly rated and recommended. Look for reviews and feedback from other users who have used the plugins you are considering. This can give you a good idea of the strengths and weaknesses of each plugin and help you make an informed decision. Make sure the plugin you select has good customer support. Look for plugins that have active support forums or email support, and check the response time and quality of support to ensure that you can get help when you need it. Look at the features and functionalities offered by each plugin and compare them to your needs. Consider things like customizable booking forms, pricing and availability management, payment gateway integrations, and reporting and analytics tools. Consider the cost of the plugin, as well as any ongoing maintenance or support fees. Some plugins may offer free or low-cost options, while others may require a higher investment but offer more robust features and functionalities.
Evaluate features
Once you have a list of potential plugins, evaluate their features and compare them against your needs. Look for features such as customizable booking forms, pricing and availability management, and integration with popular payment gateways. Look for a plugin that offers customizable booking forms, so you can tailor the form to your specific rental needs. This can include fields for pickup and drop-off locations, date and time selection, and vehicle type selection. Check whether the plugin allows you to manage pricing and availability for your fleet of cars. This includes setting different rates based on the rental duration, managing vehicle availability, and handling seasonal pricing changes. Ensure that the plugin integrates with popular payment gateways such as PayPal or Stripe, so you can securely process credit card transactions and other payment methods. A clean and intuitive user interface is important for your customers to make a booking easily. Look for a plugin that has a user-friendly booking process that encourages users to complete the booking without any frustration. Check if the plugin offers reporting and analytics tools to help you manage your rental business more effectively. These tools can help you track fleet performance, utilization rates, revenue, and other important metrics. A mobile-friendly booking system is a must-have feature to cater to the growing number of customers using mobile devices to make bookings. Check if the plugin integrates with other online booking software or services that you use, such as accounting software, CRM tools, or online travel agencies.
Check compatibility
Make sure the plugin you choose is compatible with your car booking WordPress theme and any other plugins you have installed. Incompatibility issues can cause problems with your website, so it's important to ensure compatibility before installing a new plugin. Checking compatibility is an important step in finding the best car booking plugin for your WordPress website. Make sure that the plugin is compatible with your version of WordPress. This information is usually listed on the plugin's documentation or download page. Check if the plugin is compatible with your best wordpress themes. Some plugins may not work well with certain themes or may require specific modifications to be made to the theme to function properly. Check if the plugin conflicts with other plugins that are installed on your website. Installing too many plugins can cause conflicts and affect the performance of your website. Check if the plugin has any specific server requirements such as specific versions of PHP or MySQL. Make sure the plugin is regularly updated to ensure compatibility with the latest version of WordPress, themes, and other plugins. By checking compatibility, you can ensure that the car booking plugin you select works seamlessly with your WordPress website and does not cause any conflicts or issues that could affect your business operations.
Test the plugins
Before you commit to a plugin, test it out to make sure it meets your needs. Some plugins offer free trials or demos, so take advantage of those. If a plugin doesn't offer a trial, reach out to their customer support and ask for a demo or test account. Once you have identified potential car booking plugins, install them on your wordpress website templates and configure them according to your requirements. Go through the booking process as if you were a customer. Check if the booking form is easy to use and if the booking process is smooth and intuitive. Try different scenarios such as booking different types of cars, changing rental periods, or selecting different pickup and drop-off locations. Make sure the plugin can handle different scenarios seamlessly. Test the payment processing functionality of the plugin to ensure that it works correctly and securely. Evaluate the user interface of the plugin to see if it is clean, modern, and easy to use. Make sure it is mobile-friendly, as many customers will make bookings using their mobile devices. Check if the plugin offers reporting and analytics tools and test them to see if they provide the information you need to manage your rental business effectively. Reach out to the plugin's support team and ask questions or report any issues you encounter during testing. Evaluate the quality and responsiveness of their support to see if they can provide the assistance you need.
Our Comprehensive List of Services
adivaha® is a one-stop-shop for all your travel website needs. We offer a multitude of services that empower you to become a market leader. Contact us for more info.
Have Questions?
The Internet is a huge resource, but
if your question requires particular expertise.
Keep Refreshing your customers - Who doesn't want his site to stand out from crowd? adivaha® gives you multiple options for home pages, headers, colors etc. Which can easily be managed from admin via shortcodes and settings. The theme supports almost all the big players in this market ie, WEGO, Travelpayouts, Agoda, Booking, Expedia etc.
Frequently Asked Questions
Below are some of the questions asked by visitors. Do visit our adivaha® Digest for more such questions. Don't hesitate to ask us if you have any questions
hello team, I want to know the cost of hiring your services. could you please provide full-fledged information regarding this?

29

views

1

answers

0

votes