Build your own Travel Brand!
Ready to go-LIVE travel solutions that helps your travel agency to sell a range of travel services pretty instantly. adivaha® travel solutions make sure you have no boundation over your imagination, you can do everything online, without the need for any technical knowledge or design skills. Easy Backoffice, extensive reporting with integrated Funds Management System. Upload funds easily and instantly through Netbanking, Debit Card, Credit Card. The best part is, we do offer customizations in case you believe it will boost your business!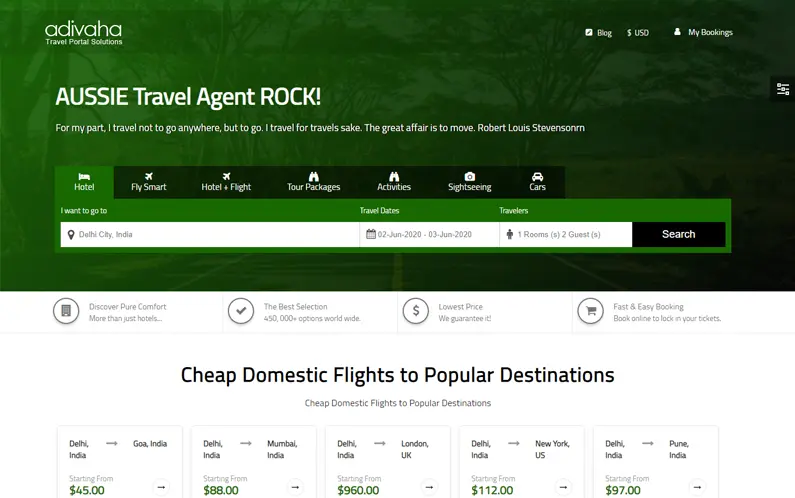 How to Add a Car Rental Booking System to WordPress
Here, we are going to delve into the integration of the car rental booking plugin wordpress engine with websites developed in Wordpress, a unique solution that we have prepared for car rental companies for 2021. Surely you have wondered and are still wondering… What is the best platform to create a website for your car rental company?
Through the years and thanks to our experience in the development of custom software for car rental companies. adivaha® team understands the importance of the rental of having its own car booking plugin reservation website, which is easy to manage and gives them autonomy. And security necessary to provide an agile and timely service to the client. We have been working on this solution for some time, after having evaluated and tested other platforms and CMS for web development; We have created a system or add-on that performs a precise and immediate integration of the specialized in car rental companies with Wordpress. 
Having this Car rental booking system for Wordpress on your site allows the automatic registration of the system of all the reservations that you arrive at through your class booking system wordpresswebsite. Until now, there was no similar solution on the market and that is why we have decided to be the first to offer this solution to the car rental sector.There are different online booking systems but so far none have managed to create a direct connection with such a specialized management system with Car rental.
What is Car rental booking system?
This Wordpress car rental booking system is the cheap wordpress themes ultimate price comparison tool that allows your visitors to search and compare car rentals directly from your website. Install the car rental system and start earning money with us today. Implement our search engine so that your visitors can use the search platform for all their car rental needs anywhere in the world.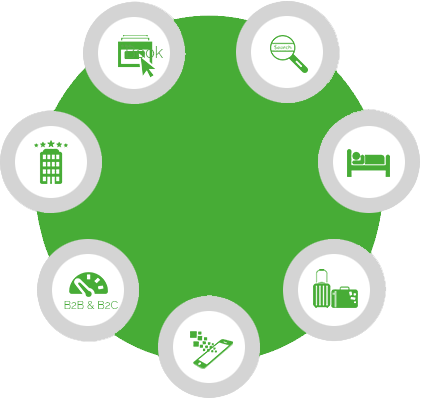 Integrate A Car Rental Booking System
If you are good with Html, and if you register for our affiliate program, you can also download our JavaScript engine (as well as many other creative) which allows you to have the search engine and the results page inside of your site compare wordpress theme without redirecting your user.
The first goal of the car rental for price compare plugin wordpress was to meet the needs of the automotive industry. It does this in four unique ways: car dealership, directory and directory dealership, car/mechanic repair service demo, car rental, boat dealership, and motorcycle dealership.Use a car rental plan for any rental service company. We have included a custom module with payment gateways through Woo Commerce. Easily manage your car inventory, set prices, and make online reservations.
As a result, the Car rental booking system has been specifically designed and developed to cut more than the rest as the most advanced and comprehensive automotive compare wordpress theme system on the market. It has never been easier than building, updating, and managing your classified listings through a contemporary and intuitive website, and ensuring a superior user experience for sellers and buyers.Authorized rental dealers can now register, and potential buyers can review their profiles and review users for peace of mind before making a purchase.
Search box functions
Shows car rental prices in different destinations around the world
Check availability in over 150 different countries
Lists vehicles from over 900 suppliers worldwide and growing
You can earn commissions for every booking you will make on your website
Customize the search box based on the look of your website
Shows the search box in the language of your website visitors
The search box is easy to implement and a new source of income for wordpress plugin price comparison bloggers as each booking automatically generates a commission. The Car rental booking system calculates the prices and availability of hundreds of different suppliers around the world, including major car rental companies and many local suppliers. The Car rental booking system for Wordpress service adds value to your travel blog by helping your visitors find the best fares for their travel needs.
Main features and functionalities of the compare wordpress themes system for car rental
Here are the main features, which will allow you to get a precise idea of ​​the possibilities offered by the extension, you can set:
Immediate connection 
Creation of users and customer files in Wordpress.
Configuration of different payment methods.
Compatibility with all templates.
Autonomy and total control of the rental on the website.
Car rental booking system quick and easy setup.
Allows customization of styles through CSS.
The Car rental booking system allows you to scale and expand your business with other themes and plugins.
Get information from user searches in real-time.
Compatible with translations into different languages.
Price on a daily, hourly, monthly, seasonal, or yearly basis
General discounts based on the number of days
Discounts on the daily cost based on the days of rental/rent
Discounts on the monthly cost based on the days of rental/rent
Car rental booking system compatible with the latest versions of Wordpress
Full compatibility of the system with all standard Wordpress templates
Full compatibility with all popular and widely used browsers
Fully responsive and responsive design
Has an admin panel and advanced settings with key features
Support for various Wordpress code shirts
Full personalization and customization capabilities
Make any changes without the need for programming knowledge
Ability to easily translate the system
Availability of cars and equipment
Car rental booking system has the ability to block dates
Enter attributes of products, goods, or services
Enter any kind of Feature of the good or service
Enter the collection and delivery point
Enter costs for collection and home delivery
Receive notifications for each new order
Set up prepayments
Send emails and notifications to the user during the various phases of the rental or booking
Set up payments via PayPal, credit card, bank transfer
Send invoices
Confirm by email
Complete calendar with all orders and requests received
Multilingual
Item not found
And dozens of other features
Also, best and also very flexible. We say this because to work with hourly reservations it has been designed. Unlike many other systems for online car rental reservations with Wordpress, it has extensive notification options: inform the client about the reservation, also informs the employee, who can confirm or reject it by clicking on a link price comparison script and you can also configure notifications for lists of admin users. These emails are fully customizable; from the subject to the content including the reservation data that you think is necessary.
The Wordpress Car rental booking system support and updates are provided for a full year, but if you don't want them, the price comparison script development is one-time. The extension is not sold through Woo Commerce, but booking system developers are renowned and known for developing quality products. As for the car rental booking system itself, some excellent features can be expected, starting with the integrations with Woo Commerce and Google Calendar. With your previously configured Google Calendar you can accept payments from customers and synchronize.
Conclusion
One of the main advantages of this Car rental booking system for Wordpress is that it is quick and easy to set up and manage. The wordpress comparison plugins interface is simple enough for beginners, but it also provides the flexibility and advanced programmer needs. Also interesting is the ability to synchronize Google Calendar from your website, which allows for a two-way synchronization procedure. We like Woo Commerce Appointments for developers who need full customization. The car rental booking system is also useful in this regard thanks to the integrations with extensions such as Woo Commerce Print Invoices, Gravity Forms, and Extra Product Options.
Our Comprehensive List of Services
adivaha® is a one-stop-shop for all your travel website needs. We offer a multitude of services that empower you to become a market leader. Contact us for more info.
Have Questions?
The Internet is a huge resource, but
if your question requires particular expertise.
Keep Refreshing your customers - Who doesn't want his site to stand out from crowd? adivaha® gives you multiple options for home pages, headers, colors etc. Which can easily be managed from admin via shortcodes and settings. The theme supports almost all the big players in this market ie, WEGO, Travelpayouts, Agoda, Booking, Expedia etc.
Contact
Have something unique in mind? Drop a message.
Estimated reply time: 3-5 Working Days