Build your own Travel Brand!
Ready to go-LIVE travel solutions that helps your travel agency to sell a range of travel services pretty instantly. adivaha® travel solutions make sure you have no boundation over your imagination, you can do everything online, without the need for any technical knowledge or design skills. Easy Backoffice, extensive reporting with integrated Funds Management System. Upload funds easily and instantly through Netbanking, Debit Card, Credit Card. The best part is, we do offer customizations in case you believe it will boost your business!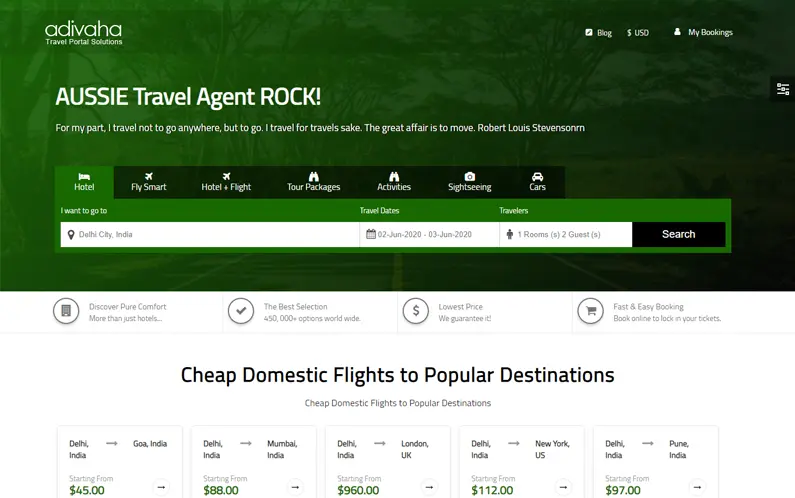 Easy to Use WordPress Plugins That Boost Performance
For those of you who are using Wordpress for the first time, you must have questions like this: what are Wordpress plugins? What's more, when reading this tutorial, the term plugin is often mentioned. Or maybe you have installed this tool but still don't know how the plugins work and function and what it is used for.
Plugins are additional scripts designed to perform a specific function in your Wordpress. The additional functionality of these plugins is what makes Wordpress powerful when creating a website. Many different types of Plugins can be added to your Wordpress to add functionality to your website. Each type of Plugins variant has a specific function that differs from one wordpress price comparison plugin to another.Are important tools that are responsible for developing the functionality of a Wordpress based site. In this tutorial, you will learn what a Wordpress plugin is, how it works, and other related things.
What are the Plugins and How Does It Work?
Plugins are pieces of software that contain various functions that can be added to a website. Plugins can extend functionality and usability or add new features to a Wordpress site so that Wordpress can be used for various site purposes. The Wordpress plugin is written in the PHP programming language and integrates very seamlessly with Wordpress.Plugins are code that "plugs" install on Wordpress-based websites. In simple terms, a Wordpress plugin is an extension that is added to a site and has functions to modify and extend the main functionality of Wordpress.Plugins play a very important role for portal theme wordpress; in fact, it is arguably an inseparable part of Wordpress. Plugins have many different functions and use depending on the needs of your site. For example: when you want to build an online store website on Wordpress then you have to install a plugin like WooCommerce which has functions and features for an online store.
With plugins, you have the best price comparison plugin wordpress solution for editing the original Wordpress code. You no longer need to customize some code just to develop and maximize the capabilities of Wordpress. Plugins only need to be downloaded and installed on the website. Using plugins means that you enter an additional code "plug" to modify the original code. If at any time the changes made are no longer used, you only need to "unplug" the code by deactivating the plugins.Wordpress provides thousands of plugins, both paid and free. Activating the appropriate plugins not only enhances the functionality of the site and improves the user experience, but also makes your activities and work easier.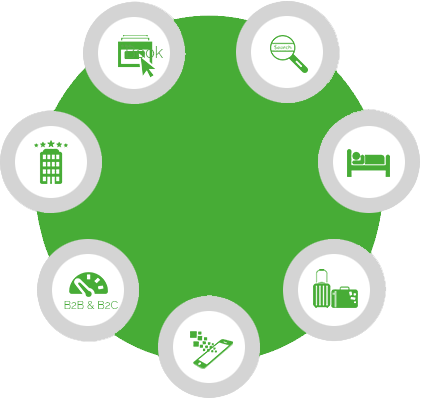 WordPress Plugins for Boosting Website Performance
Usability of Plugins
Plugins are known as conversion tools or tools that transform simple websites into functional and feature-rich websites. With just a few clicks, a price compare plugin wordpress will be installed which then turns your website into an online shop, online magazine, online portfolio, and online course - whatever type of website you want to have!For example, there are plugins for creating an online store and many plugins for creating an online reservation system. Some plugins are sure to be a favorite among photographers with photography websites.Plugins in Wordpress functions vary. Some are designed to transform the entire website, but others work behind the scenes. For the latter type of plugins, you probably won't see results on the front end side. Instead, these plugins optimize the performance and the way the site works.
What is the function of the Wordpress plugins?
Plugins are additional scripts designed to perform a specific function in your Wordpress. The additional functionality of these plugins is what makes portal wordpress theme powerful when creating a website. Many different types of Plugins can be added to your Wordpress to add functionality to your website. Each type of Plugins variant has a specific function that differs from one plugin to another.
Allows third parties to add certain additional features to support website capabilities.
Improve the performance of Wordpress features, especially for Wordpress CMS users who use paid hosting and domains.
Reduce the size of the hotel website templates application so that the speed of your website can increase.
Separate code from certain sources that are not compatible with the licensed software.
Free vs Premium Plugins
Because some plugins are free and some are paid, you will have a lot of questions. Can free plugins only be used for short-term purposes? Are premium or paid plugins the best choice for travel portal website growth and development?One thing you should know: even if they are paid, that doesn't mean they're better than free plugins. Many free plugins provide premium features with better quality. So, if for example, premium plugins are too expensive, you always have alternatives to free plugins.Here are some things to keep in mind when choosing free and paid plugins:
Features

The price compare cost comparison wordpress theme repository has many free plugins. However, not all advanced features can be offered by free plugins. Inevitably, you have to buy a premium plugin or a paid version of a free plugin. Before buying the paid version, does your research first to determine whether the features provided are needed by the website or not. If needed, all you have to do is upgrade the free version to the premium version or you can buy a premium plugin right away.

Help

Most premium plugins offer full support. For example, if a plugin is not working properly or you need tips for setting up a plugin, then you can contact their support team. You don't get this help in free plugins. Most free plugins require you to do your own research if you have questions.

Documentation file

Paid plugins come with a documentation file. Like a manual, the documentation file contains information about setting and configuring all the features of the plugin. It is also possible that the documentation file contains several tips and tricks for optimizing plugins.
Make sure the following before installing the plugin
Several things must be considered before installing the plugin.
Know the Quality of the Plugins

Before you use plugins, find out what qualities the plugins have. To do this, you can see the rating of user reviews; you only need to visit the portal wordpress plugins directory.

Know the Plugins Functions to be installed

Apart from knowing the quality of the plugins, you also need to know the functions that the plugins to be installed have. Do not let you use more than one plugin with the same function.
Conclusion:
You could say, if it weren't for plugins, Wordpress probably wouldn't be as powerful as it is today. Plugins in Wordpress enhance the functionality of the site and secure and maximize the potential of the website. These portal plugin wordpress have many features that you can use to increase the popularity of your Wordpress website. One of them is a feature for sharing articles on social media, whether visitors from desktop or mobile. Those are some of the mandatory Wordpress plugins that can be installed when you create a website with the Wordpress CMS. Although there are many other plugins that you can use according to your needs, these best plugins can be used for the optimization of your website.That is the definition of Plugins in Wordpress, its types to the functionality of a Wordpress plugin. When installing plugins, you also need to be careful. Don't use plugins from different developers for the same function. Pay attention to your priorities when installing plugins and don't overdo it. Because, in certain cases plugins can turn to attack your website, causing damage to travel website designers performance. Also, pay attention to the hosting service provider you use. Make sure you use a hosting service that is fast, secure, and always reliable.If you have questions or enter regarding other Wordpress plugins, don't hesitate to leave a comment. 
Our Comprehensive List of Services
adivaha® is a one-stop-shop for all your travel website needs. We offer a multitude of services that empower you to become a market leader. Contact us for more info.
Have Questions?
The Internet is a huge resource, but
if your question requires particular expertise.
Keep Refreshing your customers - Who doesn't want his site to stand out from crowd? adivaha® gives you multiple options for home pages, headers, colors etc. Which can easily be managed from admin via shortcodes and settings. The theme supports almost all the big players in this market ie, WEGO, Travelpayouts, Agoda, Booking, Expedia etc.
Contact
Have something unique in mind? Drop a message.
Estimated reply time: 3-5 Working Days