Build your own Travel Brand!
Ready to go-LIVE travel solutions that helps your travel agency to sell a range of travel services pretty instantly. adivaha® travel solutions make sure you have no boundation over your imagination, you can do everything online, without the need for any technical knowledge or design skills. Easy Backoffice, extensive reporting with integrated Funds Management System. Upload funds easily and instantly through Netbanking, Debit Card, Credit Card. The best part is, we do offer customizations in case you believe it will boost your business!
WordPress Theme Travel API
The API is a set of routines followed, protocols applied and tools used to build software applications. Features of API refer to this in terms of the functioning, inputs, outputs, and underlying types of software. An API defines functionality that is independent of its applications. A good API makes it easy to develop a wordpress travel affiliate theme program by providing all the building blocks of the program.
These days, all our work is done with previous research and study, including shopping, travel. And having a website that represents a tourist area or a city and province attracts a lot of visitors. WordPress flight price comparison theme travel API is a tourism WordPress theme that enables you to introduce your desired area and provide images and descriptions of different places in this tourism WordPress theme.
Travel theme API
Today, we are at your service by introducing the API tourism WordPress hotel booking wordpress theme. The beauty, charm, and extraordinary facilities for the correct and principled processing of a tourism collection are the main features of this theme. adivaha® team has spent a lot of time researching the audience market and the needs of the tourism collection to design this WordPress theme API. So you will not have to worry about the efficiency of the theme. On the other hand, the problems that exist in some sites active in this field have also been investigated so that your collection does not suffer from these issues. In general, the tourism theme that we want to describe below is a WordPress travel theme with API features. It will be standard, high quality, and effective in attracting the audience and turning them into customers. Set up a website and introduce a city or province or country.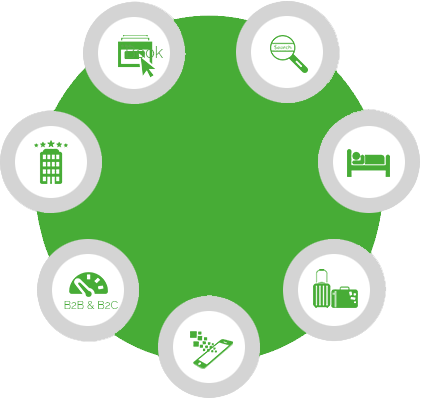 WordPress Theme Travel API
The main specifications of the travel theme API
Beautiful and user-friendly design
Design very professional
Very high loading speed
Fully responsive and responsive
Has a very high SEO
Fully optimized for Google
Has unlimited free support and services
Free installation and free template management training
Ability to manage and arrange with your opinion and taste
Simple and very professional settings panel
Dedicated design and dedicated facilities
Design by the w3c stands
Compatible with all versions of WordPress
High-quality design
Has support for training and management of various departments
Special features of API tourism WordPress theme
Your managerial view is to launch the site, without a doubt marketing the company and introducing a comprehensive and effective collection to the target market. Based on this, we have installed as many different capabilities for you as possible so that you can achieve your goals without delay. For example:
Effective introduction of the collection with the WordPress theme of tourism API

Different fields of the site such as Google map in the footer section, introduction section in the middle of the page. And are designed with precise and calculated expertise. According to adivaha® team experience, exposure to customer needs must be done according to the principles and observance of details. Otherwise, it will not have a positive result. Therefore, for designing each component of the site, the principles of standardization and adaptation have been observed.

Modern Marketing with WordPress Tourism theme

Content marketing and marketing through social networks, which require an active and credible database. Have been fully observed in the design of the tourism format. Placing the portal of different social networks in the header of the site and in the special place of the articles. travel agency plugin wordpress theme travel API allows the audience to publish the contents of the site in different networks in addition to visiting them. Also, the newsletter section of the site will provide the ground for email marketing by receiving the emails of your audience. Also, displaying the latest Instagram posts at the bottom of the site is very valuable.

Permanent template support with free setup for WordPress travel theme

The installation and commissioning of the travel website templates wordpress is entirely the responsibility of Adivaha. And in case of any problems or questions, the adivaha® support team will be at your service. If you need more information about the tourism format, please contact us through the available communication portals.

Standard and attractive appearance of travel theme API

As you know, the content of the tourism site is accompanied by quality text and images. And to display this content effectively, your site needs to have a white background and a secluded layout. Just do a search among the old sites and see how annoying and inefficient the crowded front page is and these sites are changing their style to achieve a beautiful, professional and efficient look and attract more audiences. And also, the audience should spend a lot of time on a tourism site. This has a powerful user interface. A professional wordpress travel booking theme should have high characteristics

Modern slider API WordPress travel theme

The slider of this tourism travel booking wordpress theme is designed so that the new content that is published on the site is displayed in the appropriate context and dimensions. In addition to making the site more attractive, this will make the content more readable.

Blog-based design of WordPress travel theme

As you can see, the design of the wordpress travel booking plugin tourism theme has been done in such a way as to maintain the attractiveness of the articles and encourage visitors to read the content. In addition to influencing the content marketing process of the collection. This will reduce the bonus rate, increase traffic, and generally increase your keyword ranking.
Why Travel WordPress Theme API Can Become A Profitable Startup?
As you know, travel is a part of a person's need in the life of today's society because by traveling and seeing places and places of interest and attractiveness, one feels relaxed and special, and in a word, one gets tired of the body. And most people are looking for different places because of their innate diversity, which means they want to wordpress travel agency booking plugin to places they have never been to. To find attractive places, these people need a resource that fully guides them in every way, a source such as a tourist site. By launching a site with a WordPress tourism template. You can provide this resource for travelers and introduce religious, tourist, entertainment, historical places, hotels, restaurants, and….Pay and earn a lot of money by advertising in hotels or shops or airline ticketing centers or travel agencies.
Travel booking wordpress theme API helps travelers to get more complete information about a place before going there by reading the users' opinions about a place. And this will have a positive impact on the traveler's decision. Information such as travel experience, weather, prices of some celebrations, and places of entertainment. In a tourist site, you can also introduce many hotels and restaurants and offer discount codes related to each place. It is also possible to create a reservation system on the site and register travelers as a tour on the site or by Activate tourism companies in cooperation.
Conclusion:
Wordpress travel booking plugin API has many features. For example, a section for introducing attractive tourist places, introducing services, a section for offering travel to the traveler according to the seasons of the year. So that the user will not have any problem in choosing these items.You can also display the contents of the Instagram page by posting the link of the Instagram page in the footer of the site.
The coder of this wordpress tour booking plugin theme is completely standard and all the basic points of a site are observed in it and it is ready to launch a tourism site. By purchasing the API Tourism WordPress theme, you can pursue lucrative and lucrative goals, and in this way, you can use our advice.
Our Comprehensive List of Services
adivaha® is a one-stop-shop for all your travel website needs. We offer a multitude of services that empower you to become a market leader. Contact us for more info.
Have Questions?
The Internet is a huge resource, but
if your question requires particular expertise.
Keep Refreshing your customers - Who doesn't want his site to stand out from crowd? adivaha® gives you multiple options for home pages, headers, colors etc. Which can easily be managed from admin via shortcodes and settings. The theme supports almost all the big players in this market ie, WEGO, Travelpayouts, Agoda, Booking, Expedia etc.
Frequently Asked Questions
Below are some of the questions asked by visitors. Do visit our adivaha® Digest for more such questions. Don't hesitate to ask us if you have any questions
I am setting up this plugin for my client's website, I tried registering and received the account activation email, but …

21

views

1

answers

0

votes