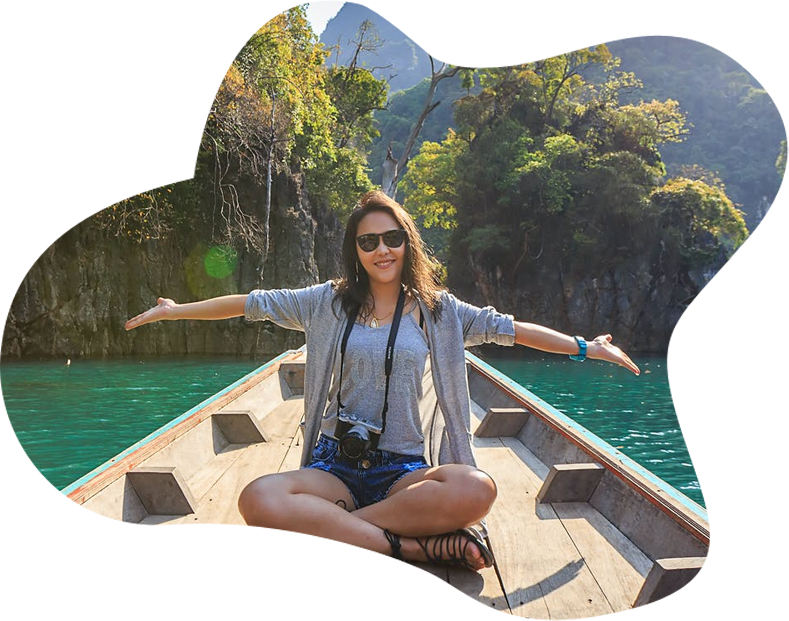 FOR EXISTING SITE OWNERS
Travel Booking Plugin
Border
We donot bound you to use our designs or to a particular technology. Enjoy the freedom of choosing the design, theme, template, platform and coding language you love. Our cross-platform plugin can be integrated in any website. Be it WordPress, Joomla, Magento, PHP or even HTML sites.
Multi-designs, 5 min integration kit, no technical skills required, ready to go-LIVE, plug and play travel booking plugin with integrated travel APIs. Plugin has built-in feature of holding the flight bookings, issuing the tickets, cancellations and much more. Upgrade anytime to connect to the supplier of your choice under your direct contracting in matter of few minutes. ie. Hotelbeds, TBO, Galileo, Amadeus and many more.
Integrate it to any website
Border
Choose the package that best fits your business and Go-LIVE within few days. Evolve your business and sell multiple travel services at one shop ie. hotel, flight, vacation package, car rental, activities and more using integrated travel APIs. You donot have to get into hassle of documentation, contracting and managing multiple deposits.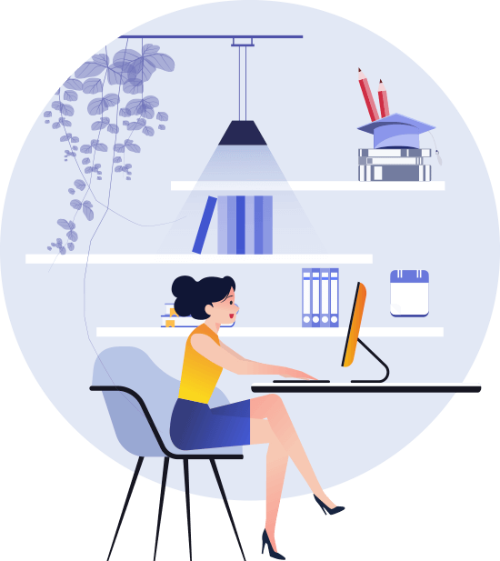 Have a WordPress website already or building it yourself? and looking to integrate Travel booking feature? adivaha® plugin lets you connect multiple GDS, Bedbanks and OTAs through adivaha® CRS in just matter of few minutes. No coding skills needed. From booking emails to Cancellations, everything is automated keeping you stay away from all the hassle. Plugin is okay tested by almost 1000s of customers worldwide. This plugin can be integrated to any WordPress theme, PHP or even HTML templates without impacting your existing code.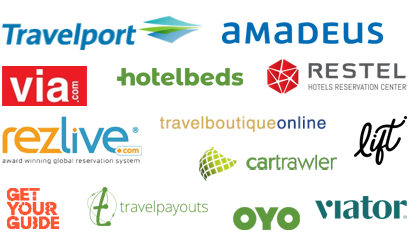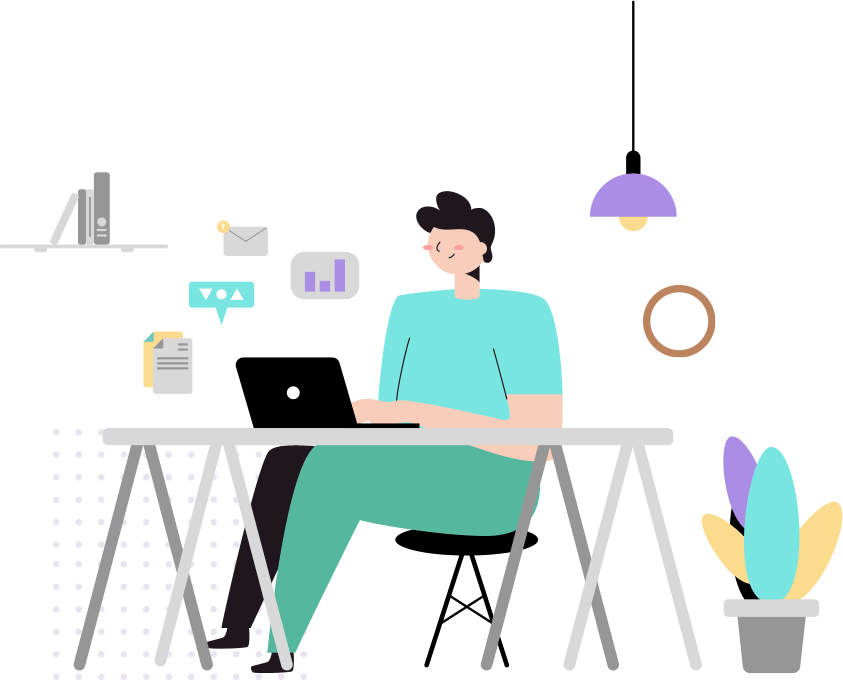 Don't want to get into the Hassle?
Don't have any API yet? Go LIVE almost instantly with the in-built travel API, scans the best possible rates offered by these travel giants, from design through optimization, we've got all the tools and features you need to create a high-performing travel website, even if you're a beginner. Easy Backoffice tool lets you manage your website with extensive reporting of your sales and expenses. Upload funds easily and instantly through Netbanking, Debit Card, Credit Card.
Features
WordPress Travel API Plugin
Precompiled package of Hotels, Flights, Tours, Bus and Car booking web travel portal with 100% Private branding. Plugin comes with integrated Funds Managment to manage your deposits on real-time.
icon
Expandable and Modular System
You can make changes to the wireframe of your website. Adding features according to your requirements.
icon
Combo Services
You will be able to sell multiple services (ie. Hotels, Flights, Activities, Car Rentals and Transfers) through a single-window platform.
icon
Realtime search, availability and booking
This engine will allow you to display live inventory. You don't need to adjust the prices of the commodity, everything will be automatic.
icon
Instant PNR
Your customers will receive a PNR as soon as their payment goes through the payment gateway.
icon
Design Library
You can choose from the multiple designs that are present in our design library.
icon
New Designs each year
Our front end designers work ardently to provide you with unique and amazing designs every year.
icon
Upgrade anytime
You have the option to upgrade your engine to include more functionalities as any time.
icon
Cross-Platform
Cater to different travellers by selling multiple travel products on your website.
icon
Secure mid-office
This plugin allows you to reduce human errors, enabling you to keep a tight ship.
icon
Responsive
In this modern day and age, people tend to use their mobiles more often than their systems. Our plugin is mobile-responsive which means that your customer will face no hassle when they're trying to book a service through your plugin.
icon
End to End Booking/No Redirects
Your customer will finish the entire booking process while remaining on your website.
icon
Private Branded Confirmation and Acknowledgment Emails
You will be able to present yourself as a brand by sending private branded emails to your customers.
icon
Automated SMS Confirmations and Acknowledgments
This plugin will give you the power to send instant automated SMS confirmations.
icon
Private Branded E-Ticket & E-Vouchers
You will be able to provide E-Ticket & E-Vouchers with your brand mark to your customers.
icon
Multicurrency
This feature will allow you to accept payment in different currencies without the hassle of converting them every time.
icon
Integrated Multiple Payment Gateways
You don't need to go through the hassles of getting a payment gateway as you get one with this plugin.
icon
100% Customizable
You can change the colour combination and font of your plugin to make it match with your website.
icon
Social Media Integrations
You will be able to connect your social media accounts to your website, enabling you to connect with more people.
icon
Over 250000 Hotels with discounted rates
You will receive access to the discounted inventory of more than 250000 hotels.
icon
Customizable Markups
You will be able to set your mark-ups according to your business model and your market understanding.
icon
Easy Installation
We provide you with shortcodes that help you seamlessly integrate our plugin without causing any issues on your website.
icon
Free Lifetime Subscription
One you acquire our services, you will be free updates as well as information about our new technological innovation.
icon
No Hidden Charges
We only ask you for a one-time fee. We make sure that you don't have to invest over and over again in your business.
icon
No Coding at all
No coding is involved during this process. Any average layman can do this by inserting simple shortcodes that we provide.
icon
Customer/Technical Support
We will provide you with excellent customer support as well as troubleshoot any issues that develop down the line.
icon
Worldwide Inventories
Our plugin will provide you access to the global inventory synced with top travel suppliers spread across 190 different countries all over the world.
icon
Special itineraries are available with adivaha®
We provide you with cherry-picked itineraries enabling you to avail the best deals.
icon
Net and commissionable fares
We will provide you with net rates as well as commissionable fares, you can choose according to your business model.
icon
Best price assured
We will provide you with negotiated prices. These prices are the best in the market.
icon
Automated settlement
Automating the process of settlement of funds between your company and the customer makes your life convenient.
icon
Geo-Location
Geo-location destination auto-populate, the currency and the language will be switch according to the location.
icon
Customer does not need to have Direct Supplier agreements and API credentials
This feature will bypass the ordeal of getting all the paperwork for an API in order.
icon
Ticket Cancellation Feature
This feature enables on the spot cancellation through your single-window platform.
icon
GDS Integrations
Integrate your plugin with renowned GDS systems and get the ammunition to become a market leader.
icon
Detailed Reporting
Get detailed reports on your plugin dashboard as well as connect your google analytics account to the website.
icon
B2B Extension
This feature will enable you to become a wholesaler, you can rope in agents who will use your portal to rope in more customers.
How It Works
adivaha® is an ISO 9001-2015 Certified and IATA Travel Technology Company and offer access to our GDS (Amadeus and Galileo) fares along with the other Big suppliers with who we are tied up (Complete list here https://www.adivaha.com/GDS-API-Integration.html). This keeps you away from all the hassle of documentation and huge investments.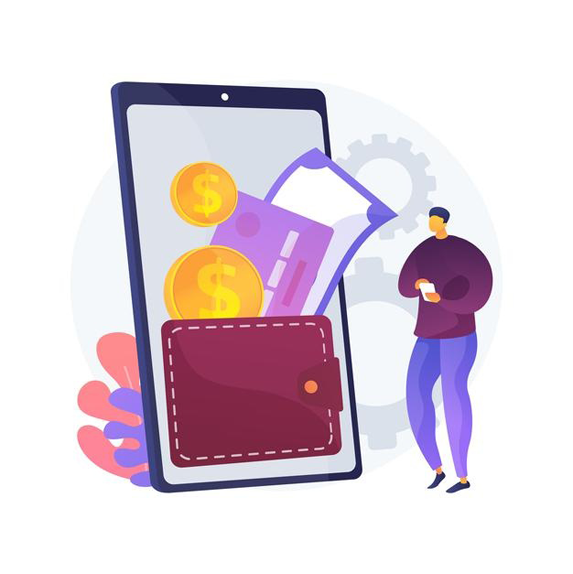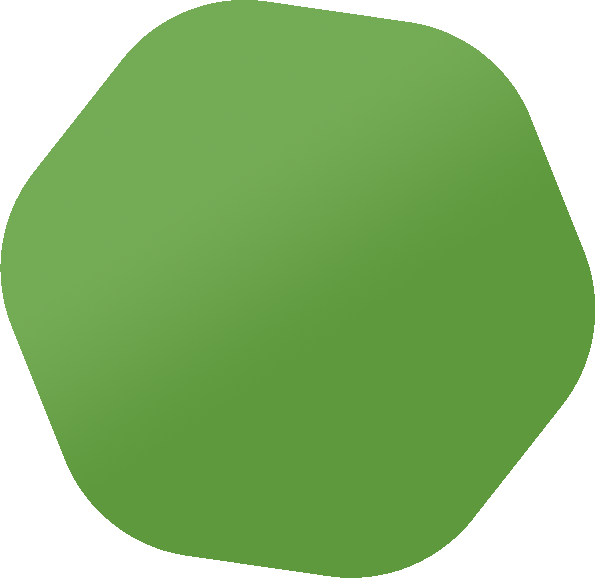 Net fares are the fares received by the GDS, Consolidators, and Bedbanks directly, without any added markup. You will be able to add your commission/markup on top of the net fares through the back office. As a service provider, we never add markups on top of the GDS fares in any manner. So whatever we receive is sent to you directly.

Business logic
1. You will be able to add your own markup and sell it to your direct customers and receive the marked-up payment into your bank account through your local payment gateway.
2. Your cash balance maintained with us will be charged for settlement every time a booking happens. Once your cash balance gets exhausted, you top-up it again.
How does it work?
Setup a Travel Portal in Just a few Easy Steps
It's easier than you think.Follow 3 simple easy steps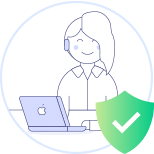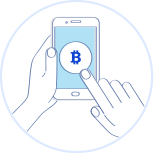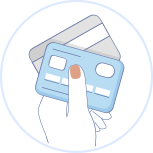 Integrated Payment Gateways
Install/Activate the Payment Gateways of your interest. Enter your credentials and go LIVE pretty instantly.
Pricing & Plans
Setup and Open Your Online Store Today
Hotel Booking
Flight Booking
B2C Whitelabel/Plugin
Multiple Designs
Setup/ Support
$199/Year Maintenance
Get Started
Hotel Booking
Flight Booking
B2C Whitelabel/Plugin
Multiple Designs
Free Android APP
Acess to JSON APIs
Setup/ Support
$199/Year Maintenance
Get Started
Premium
$9999
B2C + B2B + No Annual Fee
Hotel Booking
Flight Booking
Any Third Party API Integration
Resell under your own branding
Resell Mobile APPs (APP Builder)
Multiple Designs
Setup/ Support
$499/Year Maintenance
Get Started
Wordpress Travel XML API Plugins
The Internet has radically changed the world market, causing growth in tourism among other sectors, with an increase in business competitiveness. In this sense, WordPress is a CMS that will allow you to design your own website to highlight your travel agency, hotel, apartment, or rural house in a simple and fast way.But not only that, but it will also allow you to create a travel blog if that is what you want in an easy and fast way thanks to the WordPress travel plugins that exist today.
If you belong to this sector and you want to create a professional website or you simply want to tell about your trips in a blog geared towards it, WordPress offers the best Wordpress travel XML API Plugins. These are pre-designed plugins with XML API tourist motifs, with which you can make your website without programming knowledge.
What is travel XML API Plugins?
Travel XML API Plugins are WordPress plugins focused on visits to your travel site. It offers a list of different predefined color palettes that combine perfectly; it comes with several integrated languages, photo and video galleries of the tours, as well as custom location maps.These WordPress travel plugins with XML API features are a great alternative if you want to show your tours and vacation packages in a professional and very clear way. You have several demos that you can use to base your design and different templates to fill in with all the necessary information:
Price. 
Location with map
Travel time 
Description and things included.
Photo and video galleries to show the destination.
And everything you can think of!
You will have counters that will indicate the number of visits of each tour and the number of travelers who are considering it to provoke a feeling of urgency in your potential client and thus book their trip now. Also, it has a search system based on tags and criteria. Also, you have different online booking methods available (ideal for several Tour operators) and different promotions and discounts with discount coupons. Finally, the users of the page will be able to pay with PayPal or credit card, share information, or include their opinions and evaluations about the tours.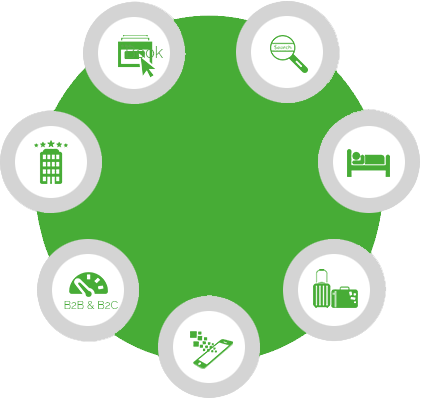 Wordpress Travel XML API Plugins
It is preferred by approximately millions of traveling sites using WordPress infrastructure, and ranks first among the best selling WordPress plugins. The Wordpress travel XML API Plugins meets the need for slide and headline plugins with its ease of use, functionality, and performance.The fact that it is compatible with all WordPress themes, does not have performance problems with the power of the animation engine called Lightning Fast, keeps itself up-to-date with the support of travel technological developments. Offers all the features you expect from a WordPress slider plugin, and even more, which is the reason why the plugin is the best travel XML API plugin.
Features of travel XML API Plugins
Perfect for creating a website with travel XML API

Travel WP is the template for you if you know little or nothing about programming and want to create an attractive and easy-to-manage WordPress travel agency website. It will give you the possibility to configure the different tours that your agency offers, variable prices, places of departure, times, and dates. As well as a search engine that will facilitate the task for your clients.

Compatible with the WPML extension,

It is compatible with the WPML extension, has a 100% mobile-friendly design, an incredible section creation tool, 4 pre-designed demos, and an extension called Slider Revolution, ideal for creating sliding image banners.

Compatible with WooCommerce 

It is compatible with WooCommerce, which will allow your customers to pay on platforms such as PayPal or payment methods such as Stripe or payment by credit card.

Present your tours in an elegant way

It is among the best WordPress plugins for travel agencies and tourist accommodation because it is specially designed with XML API travel features to effectively manage your online reservations. It will allow you to establish the number of days that the tours will last. As well as the price of each one, which can be fixed or variable (adults, children, babies, and students). Also to put rooms or apartments for rent.

 Add-on

You can create impressive slides with the add-on, headlines. Or even galleries with the drag-and-drop method without the need for code knowledge. You can use the plugin not only for the headline, but also to create a homepage for an impressive welcome with its unique features.

Provide different types of discounts

On the other hand, travel XML API Plugins allows you to set the base price of hotel rooms, as well as provide different types of discounts (such as discount codes with fixed percentages and with an end date) and various rates depending on the season.

Different Options

In the administration section, you can reject or approve the reservations that your clients make. Also, you and customers will have a personal section in which they will have the opportunity to verify reservations, create a list of favorites, and many more.

Design special pages 

With the tools offered by the travel XML API Plugins, you can design special pages such as homepage, search pages, category pages, and contact pages in the look you want and with the design and function features, you want.

Essential Grid Gallery

With the Essential Grid Gallery, you can create not only visual but also video and audio galleries. It is possible to sync your social media streams such as Instagram, YouTube, Vimeo, and Twitter with the travel XML API Plugins and share it with your visitors.

Step by step reservation

With this Wordpress travel Plugins, you can enable your users to create a reservation step by step. For example, your customers choose the service to be purchased in the first step. The time and time on the calendar in the second step. Enter the contact and phone number information in the third step, and pay in the fourth step. Finally, he can see the reservation summary according to the information he entered.

Wordpress Plugins perfect for tourism and travel platforms

Travel XML API Plugins are WordPress plugins to create similar tourism portals Trip Advisor, Expedia, or Booking. You will be able to have all the functionalities of these web portals, but without needing to know anything about the code.

Powerful administration panel

It has a powerful administration panel, in which you will see statistics, reservation request forms, and reports of requests to tours. A request button that alerts you when someone is making a reservation, and a meticulous reservation system for hotels, cars, etc.

Best design Wordpress plugins 

Travel XML API Plugins are the best design Wordpress plugins that will allow you to design your site by dragging and dropping elements, an infinite color palette, and fonts, different types of menus. And many functions such as obtaining commissions when working with other businesses.

With the travel XML API Plugins, you can also have many features that are not included in your plugins. Many features such as animation transition effects, parallax background, new CSS elements, drag, and drop control, resizing visual elements, creating animation effects are available in the plugin content.
Conclusion:
Travel XML API Plugins are unique WordPress plugins for travel and tours. These are actually travel portal widget, based on XML and API travel websites. Using Wordpress travel XML API Plugins, you can offer your clients the possibility to book a complete travel and adventure plan. With API solutions your customers can book hotels, flights, taxis, trains, and even vacation cruises.
One very cool feature that Wordpress travel Plugins offer is that you can merge your travel agency website with a wholesale travel package provider. You can offer your customers several different payment methods, such as direct bank transfers, PayPal, etc. The plugins can accept any type of currency and support many different languages.
Our Services
adivaha® is a one-stop-shop for all your travel website needs. We offer a multitude of services that empower you to become a market leader. Contact us for more info.
Have Questions?
The Internet is a huge resource, but
if your question requires particular expertise.
Keep Refreshing your customers - Who doesn't want his site to stand out from crowd? adivaha® gives you multiple options for home pages, headers, colors etc. Which can easily be managed from admin via shortcodes and settings. The theme supports almost all the big players in this market ie, WEGO, Travelpayouts, Agoda, Booking, Expedia etc.
Contact
Have something unique in mind? Drop a message.
Estimated reply time: 3-5 Working Days