Build your own Travel Brand!
Ready to go-LIVE travel solutions that helps your travel agency to sell a range of travel services pretty instantly. adivaha® travel solutions make sure you have no boundation over your imagination, you can do everything online, without the need for any technical knowledge or design skills. Easy Backoffice, extensive reporting with integrated Funds Management System. Upload funds easily and instantly through Netbanking, Debit Card, Credit Card. The best part is, we do offer customizations in case you believe it will boost your business!
How to Add Flight Affiliate APIs To Your Site
There was once a time that if people want to travel api integration they would have to go ti traveling agencies to sort out the tickets and other relevant stuffs, but this can be stressful at times, because of the back and forth to the agencies to o get things done, but this is now been reduced through the advent of internet.
Flight Affiliate Integration And How It Eases Travel Stress
There was once a time that if people want to travel they would have to go ti traveling agencies to sort out the tickets and other relevant stuffs, but this can be stressful at times, because of the back and forth to the agencies to o get things done, but this is now been reduced through the advent of internet. Travel agencies now have moved online as well. This then makes it possible to make the process of traveling right from the comfort of their homes through their internet enabled devices such as laptops mobile phones, and desktop computer. Online travel agencies have taken to using different APIs to ease the stress of travel for individuals, corporations and businesses. Some of the APIs these online travel agencies make use of are car rental APIs, flight affiliate expedia api, hotel APIs and many others that would give anyone the ease of travel while enjoying the process as well.
API works in only one way and that is to link websites, networks, and servers together while receiving requests and giving out responses as well. What expedia api php stands for technological is Application Programming Interface. It programs the servers, apps, websites or software linked to be able to exchange information and what this means is that, when the two servers are linked, you can perform every activity in one of the servers without ever leaving the website. Typically what a flight affiliate API does is link a website or network that provides flight services for user with an online travel agency, this way any user intending to travel would do everything he or she has to do on the traveling agency. In this scenario, a user who wants to travel to London would already be processing every necessary documents and steps on the online travel agency and when it is time to get to book the flight, he or she books that flight like it is the online travel agency that owns the flight booking.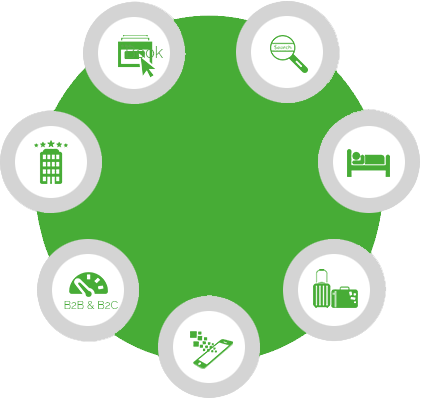 Integrating Flight Affiliate APIs on Your Website
The are different companies that offer Flight affiliate api, but what they really do is offer deals of different airline and booking price to online agencies. These companies work with a lot of other different flight companies to give their online travel agency the necessary tools to ease the transition of its customers and prospective customers from one location to another. These flight APIs also have different tools that are of benefit to the customers of online travel agency directly and indirectly. It offers them the ease of navigation through the different flight plans and the perks that comes with it. These perks might include the offers of first class, commercial, economy and business class and the things that are peculiar about them. These airline system do this by gathering information from these flight companies and giving the users a detailed and self explanatory contents that would give all the details.
Flight affiliate expedia api free and other APIs provide not only the deals to the customers, but to the online travel agencies as well. They do this by giving them deals of discounted commissions when there's a booking. Some of these flight affiliate APIs offer the online travel agencies with up to 50% discount commission in every booking that comes from their online travel agency. However how pleasing this sounds there are companies who would help to do this as individuals can not do it alone but with the help of these companies that have the skill, the technical know how and the staffs to do this. The best of this companies is the adivaha® travel Portal Solutions.
adivaha® Travel portal solution is an online travel technology agency, what they do as the name implies is have a lot of portals to host your online travel agency with different APIs that would be of maximum important with your agency. adivaha® travel portal solution has been in this business and has over a hundred thousand customers that have used this company for linking their online travel agency with different APIs, from expedia hotel api reservation to flight booking. This alone is not what has contributed to their customers but other third party users that have sought for their expertise in this area. There are different Travel APIs that Adivha portal solutions can choose from. And here's list of the travel APIs
Expedia API: this is one of the best travel APIs. It boasts of a versatile network with simple and friendly user interface that includes everything a user would want such as hotel reservation and booking, restaurant reservation, car rentals and a lot more which would be revealed to the user on the online travel agency's website.
Priceline API: some see this as the largest and leading brand in travel agency app, it boasts respectable smaller brands as partners. It is also easy to navigate from the starting process of signing up to making reservations and all.
SkyScanner API: this API company also offers and flight bookings and is very efficient, they are the go to for speed
TravelPayouts API: This API company offer discounted commission of up to 50% to its online travel agency for each person that makes a reservation or booking. They are very easy to install and integrate and the offer a lot of flight services across the globe.
Booking API: they offer API solutions like adivaha® to various online travel agencies and like expedia apis they offer API for hotel reservation and more.
There are various online travel agencies those integrated with APIs and those that are not, they both guide potential travelers on their trip, hut what differentiate them is that those integrated with API makes sure that your company gets to do everything they want to do on your website under your brand name without leaving your site.Expedia api example of this is that with flight API integrated you can book a flight without leaving the site. Same for Hotel APIs and the rest. Most of the Travel API companies all over the world do not have hotel, flight and other APIs separate, they have them embedded together in one network to better produce ease for customers.
Our Comprehensive List of Services
adivaha® is a one-stop-shop for all your travel website needs. We offer a multitude of services that empower you to become a market leader. Contact us for more info.
Have Questions?
The Internet is a huge resource, but
if your question requires particular expertise.
Keep Refreshing your customers - Who doesn't want his site to stand out from crowd? adivaha® gives you multiple options for home pages, headers, colors etc. Which can easily be managed from admin via shortcodes and settings. The theme supports almost all the big players in this market ie, WEGO, Travelpayouts, Agoda, Booking, Expedia etc.
Frequently Asked Questions
Below are some of the questions asked by visitors. Do visit our adivaha® Digest for more such questions. Don't hesitate to ask us if you have any questions
What all GDS and Providers are connected in the platform?

27

views

1

answers

0

votes