Build your own Travel Brand!
Ready to go-LIVE travel solutions that helps your travel agency to sell a range of travel services pretty instantly. adivaha® travel solutions make sure you have no boundation over your imagination, you can do everything online, without the need for any technical knowledge or design skills. Easy Backoffice, extensive reporting with integrated Funds Management System. Upload funds easily and instantly through Netbanking, Debit Card, Credit Card. The best part is, we do offer customizations in case you believe it will boost your business!
Guide to Setting Up a WordPress Affiliate Data Feed
Setting up a WordPress affiliate data feed can take up your valuable time and resources. Get the simple guide and learn how to set it up quickly!
With the help of a simple guide, you can easily set up your WordPress data feed and start making more money through your WordPress affiliate programs. Discover just how effortless it can be to get started with creating your WordPress affiliate data feed by reading our guide here!"
Choose a feed provider and create your account.
The first step to setting up a WordPress affiliate data feed is to choose a reliable and reputable data feed provider. Creating an account with a feed provider can be beneficial if you are using WordPress affiliate marketing. Be sure to use a service that offers the features you want and the flexibility you need. It offers a wide range of products from different merchants and retailers. Some feed providers offer to track and report features, which can help you to track your affiliate sales and performance. Many feed providers offer easy integration with WordPress, allowing you to easily import product data feeds into your best wordpress websites. This can save you time and effort in manually adding products to your website. After selecting a provider, create an account with them so that you can start configuring your feed. This can be useful in evaluating the success of your affiliate marketing efforts and identifying areas for improvement. You'll want to make sure that all of the settings are correct for your site before you begin generating the actual code necessary for your WordPress plugin.
Configure the data format and export settings.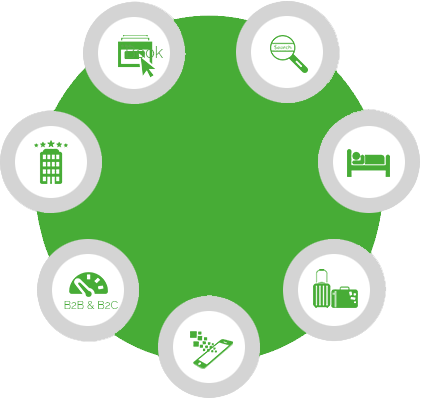 Setting Up a WordPress Affiliate Data Feed
After the account is created, you'll want to configure the data feed format that best suits your wordpress website developer. This is done by selecting the output format (CSV, XML, JSON) and choosing a custom template if available. Once all of these settings are configured correctly, then you can select a data export frequency (real-time or scheduled). Determine the fields that you want to export from your data source. This may include product information, pricing, descriptions, images, and other relevant data. Make sure that you select the fields that are necessary for your use case. Selecting a scheduled export frequency means setting up an automated scheduler that will pull and export the data daily or monthly. Depending on the software or platform you are using, you may need to configure additional export settings. This could include settings related to the data format, such as delimiter and encoding options, or settings related to the specific system or platform you are exporting to. Once you have configured your data format and export settings, it's important to test and verify the exported data to ensure that it meets your requirements and can be imported into the destination system or platform without issues. Make sure to save these settings to finish setting up your WordPress affiliate data feed. Make sure to choose the right data format and fields, configure the appropriate export settings, and test and verify the exported data before importing it into the destination system or platform.
Set up the integration in WordPress.
Once the account is created, you'll need to set up your WordPress account for integration. This is done by downloading a plugin from the affiliate network's website into your wordpress free website. The plugin will allow for easy data exchange between the two platforms and make sure that the export process goes smoothly. Once you have determined the integration requirements, you need to choose the integration method. This could include using a plugin or a third-party integration tool or developing custom code to handle the integration. If you are using a plugin or third-party integration tool, install and activate the tool on your WordPress site. Once you have installed and configured the integration tool, test the integration to ensure that it's working as expected. This could involve importing or exporting sample data, checking logs or error messages, and verifying that the data is being transferred correctly between the systems. After setting up the integration, monitor it regularly to ensure that it's working correctly and that any errors or issues are resolved promptly. Keep the integration tool and WordPress plugins updated to the latest versions, and make any necessary changes to the integration configuration as your requirements change over time. Configure the settings of the tool according to the integration requirements, such as the API key, endpoint URL, or authentication credentials. You'll then be able to sync and match products and set up manual or automated product promotions easily.
Test the feed and review the content.
Once you've successfully set up your affiliate data feed, it's important to test it before you launch the integration. It is to Use the tests to make sure the products and categories match, that all the links are working and that you do not have any broken images or links. Testing the feed and reviewing the content is also an important step to ensure that the data is accurate, complete, and up-to-date before it's published on your website builder. Make sure that the data conforms to the data format and export settings you have chosen. Check for any errors or inconsistencies in the data, such as missing information or outdated prices. Ensure that the data meets your quality standards and reflects the expectations of your audience. Check that the affiliate links in the feed are working correctly and that they are linking to the correct product pages. Ensure that the links are correctly tagged with your affiliate ID to ensure that you receive a commission for any sales generated from your website. Also, make sure to review the content for accuracy and readability in each of your posts. Review the product descriptions, pricing, and other information to ensure that they are accurate, complete, and up-to-date. Finally, check that any coupon codes are in effect as they should be so people can take advantage of your offers.
Publish data feeds to live sites or marketplaces.
Now that your data feed is configured, you can publish it to live sites or marketplaces online. This is the final step in setting up your affiliate data feed in WordPress and involves publishing the product information for customers to see. Upload the data feed to the marketplace or platform, following the instructions provided by the platform. Make sure that the feed is formatted correctly and that all the required fields are included. Test the feed to ensure that it's working correctly and that the data is being displayed as expected. Optimize the product listings to improve their visibility and increase the chances of generating sales. This could include optimizing the titles, descriptions, and images, adding keywords and tags, and optimizing the pricing and shipping options. You can use many methods, including FTP uploads, emailed files, online publication tools, and APIs to integrate with other travel portal software. Promote product listings to increase their exposure and drive traffic to your website. This could include running paid ads, creating social media posts, sending out email campaigns, and using other marketing channels to promote the listings. Monitor the performance of the product listings to track sales, clicks, and other metrics. Use this data to optimize the listings further, and to identify any areas where you can improve the performance of the feed. Also, keep in mind that some scripts have limitations on where they're published and who can access them. Once you've published the data feeds, users will be able to find all of your products on one page.
Our Comprehensive List of Services
adivaha® is a one-stop-shop for all your travel website needs. We offer a multitude of services that empower you to become a market leader. Contact us for more info.
Have Questions?
The Internet is a huge resource, but
if your question requires particular expertise.
Keep Refreshing your customers - Who doesn't want his site to stand out from crowd? adivaha® gives you multiple options for home pages, headers, colors etc. Which can easily be managed from admin via shortcodes and settings. The theme supports almost all the big players in this market ie, WEGO, Travelpayouts, Agoda, Booking, Expedia etc.
Frequently Asked Questions
Below are some of the questions asked by visitors. Do visit our adivaha® Digest for more such questions. Don't hesitate to ask us if you have any questions
I am setting up this plugin for my client's website, I tried registering and received the account activation email, but …

21

views

1

answers

0

votes