Build your own Travel Brand!
Ready to go-LIVE travel solutions that helps your travel agency to sell a range of travel services pretty instantly. adivaha® travel solutions make sure you have no boundation over your imagination, you can do everything online, without the need for any technical knowledge or design skills. Easy Backoffice, extensive reporting with integrated Funds Management System. Upload funds easily and instantly through Netbanking, Debit Card, Credit Card. The best part is, we do offer customizations in case you believe it will boost your business!
Google Airfare API
adivaha® Travel Portal Solutions has been providing with the best travel technologies like GDS integration, CRS systems etc. to clients.
We've got the best GDS integration at the industry, and we support GDS services such as Amadeus GDS, Galileo, Sabre etc. Our GDS integration has assisted lots of travel agencies to enhance earnings and target customers. The Global Distribution System (GDS) helps disperse services worldwide. Our GDS integration aids the Luxurious CRS Systems to achieve the target travellers. We've integrated the GDS and our CRS System nicely that will help you attain sale numbers. There is a broad reach necessary to raise your business and build your brand. The more people use the service, the more you make, and this results in a superb reputation. International recognition is vital for any business' development, and our Airline CRS along with our GDS integration provides you just that. We also have different APIs like Google Airfare API, GDS Flight API, Hotel CRS, Travel APIs and a lot more.
API stands for Application programming port. It is a set of processes that make any type of travel site functional to some degree where people could reserve the flights. This assists in handling the interaction between 2 services that are internet or online. Here you go with some of the many advantages of selecting those services. It's possible to add unique packages and offers associated with the flights that you supply in various destinations. With all these solutions, you might even add other pertinent info such as weather conditions, restaurants, resorts, and the list continues. These solutions enable you to include different payment approaches on your site so you can make the consumer experience more comfortable.
Additionally, these solutions make your site more user-friendly and guarantee higher conversions that are among the best advantages to check on. It is essential to decide on the right service provider that's capable of fulfilling your needs. And adivaha® Travel Portal Solutions has the best quality and every service that will give you will convince you to select us. Here are a few of the characteristics of GDS Flight API.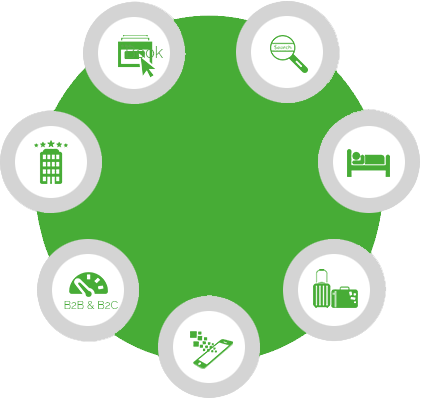 Google
Airfare API
With our solutions, you may produce unlimited travel providers, retailers, and stores in your API panel. Aside from the airport booking API providers, we also have indulged ourselves at the bus and hotel booking online API providers too. We've got high margin equally for retailer and distributor. Our firm provides secure and simple tweaks. There's not any limit with the API providers, and we offer a user-friendly panel for both reports and filtrations. The rising requirement for our GDS Flight API in the world is prominent. On account of the benefits, it must supply what people need.
Folks nowadays prefer to undergo plane over other methods. With this requirement, the demand for this Google Airfare API flight isn't any news. This requirement is rising and is forecast to grow in the coming decades. Go ahead and choose adivaha® Travel Portal Solutions to receive the best outcomes and add to your site. We're among the leading companies which are proven to deliver the very best Google API and GDS Flight API. We have a team of professional and skilled men that spend their time giving the best product to customers. It will allow you to improve the consumer's experience or more, especially your client's experience. We're best known to supply these services at an inexpensive rate which makes it simple for all to choose us.
An Application Programming Interface (API / XML ) is the way a corporation may provide its services and products to a different business in a legitimate manner. The consumers of your site are going to be able to get several services and products. As soon as you've incorporated our GDS Flight, and Google API in your platform / Booking engine, you will see the results. Through long term collaboration with different travel partners, tourism providers, OTAs and B2B wholesalers around the planet, adivaha® Travel Portal Solutions supplies Airfare API based on finished search engines. We have done this to encourage a fully automated procedure including booking, reserving, pricing, order creating, automatic ticketing and voucher issuance. It enables our customers to optimize their site using ticketing and flight resources via a collection of interfaces. With our Google Airfare API integration and GDS Flight API, you can improve booking rates and customer search with aggressive prices and product offerings. This kind of link can be accomplished between existing websites, but shaped based on your specifications. The port produces communication between our servers and the partner website utilizing information. In the last few decades, the flight booking sector of the travel industry has become more and more aggressive. With the tour operators and sites offering a range of choices to clients all in one location, it is hard for the travel agents to compete. At adivaha® Travel Portal Solutions, we have developed a solution that permits small, medium and large-sized travel agents in the world. API will let you market a massive inventory of flights out of a big pool of airlines. The travel industry's nature means it is more significant than ever to distinguish yourself.
adivaha® Travel Portal Solution's GDS Flight API Integration permits you to create customized applications that connect specifically with your third-party software applications so that you can add features or improve upon business processes. Our Google Airfare API allows seamless integration of technologies. If you're currently operating a Travel company, you are offering tour packages. By integrating our GDS Flight API with your site, you as a travel supplier, provide exceptional travel-related services such as airline booking, hotel and vacation rental booking, car booking and tour booking to your potential customers. In API Integration, we will connect the API with the supplier and exhibit the required data into the other website. The website will be created and designed in line with the customer's requirement. We offer combined API for hotel and flight booking. We offer you a wide variety of unmatchable features such as margin to both B2C and B2B channels, quick and Safe transaction methods, immediate margin benefits, user-Friendly Dashboard, secure, reliable and robust technology, real-time monitoring method. It helps your business in many ways. You can boost your online sales, quickly set up and adapt to integrated travel search, get rapid and error-free online booking facility, an online portal to manage your revenue and commissions. Our Google Airfare Solution gives you integrated SSR, which allows extra luggage, Air-fare calendar, multi-way search benefits, vast inventory
Our GDS Flight API helps you save a lot of time and reduces effort by a substantial margin. Flight tickets will turn into a lot faster procedure, because of confirmation and a user-friendly interface. You will just have to enter information manually as our API will maintain information and all the details you need in one spot. Not only this, but it also helps keep the costs down Our Airfare API, and GDS Flight API makes sure that every procedure conducts at a low price. Cost savings will likely be evident in several locations. Software isn't required, so no setup or maintenance will be required. The capability to reserve with pricing, immediately and availability on-screen decreases expenses and will conserve a tremendous amount of time. Integration with all the Our GDS Flight API will provide you access to each of the airlines. We have partnered with to get a one-time charge. As a consequence, you won't need to shell out anything on the content or system creation at any moment in the long run.
adivaha® Travel Portal Solution's GDS Flight API is known for its user-friendliness. We will handle the coding, which means that you can focus on coping with your clients and working for the admin board. Our programmers share service across the business, and they can quickly and easily modify the XML code that currently is being utilized and is required by your website.
adivaha® Travel Portal Solutions will let you incorporate of the services we provide to sites, databases and your systems. It will allow you to host an internet booking engine instantly and which asks real-time data displays the results for use. We have also integrated a payment gateway. Booking a trip to get an itinerary is now a frequent habit today. To get the desired search of these flights into the appropriate destination, travellers use to navigate several travel portals at one time. A travel portal site should always incorporate the services which the clients are searching. Among the high and many desirable services supplied in the travel tech space, GDS Flight API remains the most profitable. The travellers seek the professional services of the travel agents at one time, to get to the destination quicker and at a more affordable way. API is an application solution that incorporates all of the flight-related searches in a location and consequently, shows the most desired alternatives out there for all travellers. It decodes the search information that is real-time and sends the demands of the travellers. The airlines, in answer to the question, notify the consumers. The travellers can get the portal site can find a response for their small business and what they're currently searching. adivaha® Travel Portal Solutions provides the best kinds of GDS Flight and Google API Integration Solution that might help your organization grow. With a massive quantity of power, our GDS Flight API provides you with leisure travel providers integrated than any other system available on the current market. In return, it will be allowing you to incorporate it with your order and also to exploit the potency of our booking platform. Achieving integration will require years of growth if you are constructing your booking engine. Each provider differs, with prerequisites and their quirks and making them work together is no issue. Through a set of requests, you will have the ability to look for and reserve products offered by our collection of providers, locate details of bookings, recover and produce clients, bring resort and cruise more and content. Our GDS Flight API is to providing technology firms with access to the gateway. And because our GDS Flight API is standardized for many clients. It will have the ability to encourage your inventory. Our API's retrieves your descriptions and content will enable your transaction partners to look for accessibility and make reservations on the account.
Don't worry, and we have the lowest GDS API cost so your pocket will not be drained. Our team is highly friendly and will guide and help you along the way. When the connector is prepared, it is going to have to be authorized by us, to make sure it complies with standards of all the industry. While it may take about around a few weeks to fill out the certificate, Hotel providers take for relations. GDS's generally have certificate queues that are extended and might require a few days. We make sure that this process is streamlined and is easy for you so that you can relax and be at peace. We make the process faster for your benefit so that you don't have to wait longer. When the certificate finishes, we will supply the credentials to get to you. We are master in integrating APIs to your website, and that is why we merge all services into one booking engine. It offers one interface to get all inventories that are third party solutions, instead of shuffling through screens multiple logins to travel agencies. So if you want to become a part of this, go through the GDS API documentation and get started. You'll be given the full control within your travel business organization and not are based on restraining your business by using a platform that stops you from making any changes. Our software works according to you; you do not have to work according to our software.
We feel that client information and your booking is yours if you are a part of adivaha® Travel Portal Solutions. Our GDS Flight API permits this information to be accessed by you, syncing it pulling info out so that you include reservation data or may conduct your reports. To our customers, adivaha® Travel Portal Solutions and GDS Flight API is a masterpiece in pricing & airfare creation. It improves customer services and assists them in increasing endurance, decrease transaction costs, simplifies procurement procedures. adivaha® Travel Portal Solutions not only provides specialist services in Travel Portals but also gives one of the very best Traveling API Solutions. adivaha® Travel Portal Solutions allow you to create customized programs that connect letting you add features and to use those integrations. When you join adivaha® Travel Portal Solutions together with your website, you'd have the ability to give travel services like - Tour booking, Hotel Booking, Flight Booking and more. adivaha® Travel Portal Solutions allows users to design and to control an immediate product or attribute to serve company requirements and their particular interests. We assist businesses and travel agencies establish a platform together with API Solutions, and our Travel Portal raises companies and promotes products and services on the internet for them. So be a part of us and choose the best of the best for your API and Google Airfare API integration services. Choose adivaha® Travel Portal Solutions now and start writing your business's success story.
Our Comprehensive List of Services
adivaha® is a one-stop-shop for all your travel website needs. We offer a multitude of services that empower you to become a market leader. Contact us for more info.
Have Questions?
The Internet is a huge resource, but
if your question requires particular expertise.
Keep Refreshing your customers - Who doesn't want his site to stand out from crowd? adivaha® gives you multiple options for home pages, headers, colors etc. Which can easily be managed from admin via shortcodes and settings. The theme supports almost all the big players in this market ie, WEGO, Travelpayouts, Agoda, Booking, Expedia etc.
Frequently Asked Questions
Below are some of the questions asked by visitors. Do visit our adivaha® Digest for more such questions. Don't hesitate to ask us if you have any questions
What all GDS and Providers are connected in the platform?

27

views

1

answers

0

votes