WordPress Travelpayouts Theme
Private branded Travel wp client portal based on Travelpayouts Hotels and Flights. Seamless integration, easy affiliation with imporved services. Beautify your TravelPayouts Store with the theme of your choice and added features. Extend your reach to your customers with Mobile apps. Travel restriction widget and COVID updates info all integrated.
Travelpayouts Online Demo(s)
Google Indexable Home Pages with nice professional layouts with integrated Travelpayouts Whitelabeling solutions (Hotels and Flights).
The Perfect WordPress Theme for TravelPayouts
Do you already have a travel site? So you have already done much of the way, now is the time to start monetizing that site. If you still do not have it, go ahead, but now for this post that teaches you how to create yours. When we talk about travel blogs, there are several ways to generate income, the first and to which you should pay attention, especially if you are at the beginning, is Affiliate Marketing.
But beware! You should not go crazy and start applying to all the programs that exist, - there are many - and the temptation is great.Every travel site owner goes through their own experiences, but trusts us: not all affiliate programs work for our audiences and many demand high traffic numbers for you to use them.Now we want to show you an affiliate program that has really worked for us.It is under the category of pay-per-action or pays per share, specialized only in travel services, that is, its name fits like a glove: wordpress reservation plugin travelpayouts Theme! It is a pay-per-share affiliate program that works primarily with travel brands.
What a Travelpayout Theme can offer.
The Travelpayout hotel booking wordpress theme can be extended to a group of different travel services from other suppliers. This is
Tour packages from Viator.
Activities/Things to do from Viator
Sightseeing from Viator. 
Car rental from adivaha®
Transfers from adivaha
This wordpress vacation rental template is designed for travel agencies, tours, travel blogs, but thanks to its creative graphics, simple, modern, smooth, and clean suitable for any business. With great structure and theme design, you can use the Travelpayout WordPress theme for all tourism-related services like hotels, resorts, honeymoon, cruise, travel, and much more. For travel business lovers, Travelpayout Theme is a great fit to talk about your trip and your vacation between the sea and the mountains in summer and winter. The love of travel may also be appropriate for a creative agency (web agency).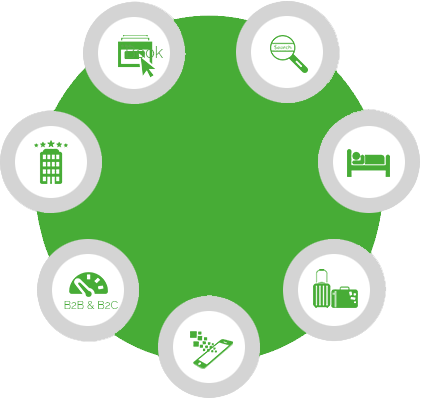 WordPress Theme For Your TravelPayouts Site
Travelpayout Theme is a flexible WordPress theme dedicated to quickly and easily creating hotel, resort websites and it can also be used to create travel agency websites. This wordpress vacation rental plugin theme is a great choice for businesses that not only provide hotel rooms but also rent or apartment, house, and slate.If you are looking for a WordPress theme that allows you to showcase your benefits and provide an easy way to check availability and book rooms online, the Wordpress Travelpayouts Theme is all you need. Thanks to its Power Builder plugin, This Wordpress theme is easy to customize and fits perfectly with any website requirement. 
Using more content blocks and grid car rental booking system for wordpress for flexible formats, you will have the ability to give your visitors a seamless, seamless transition to a seamless, fluid navigation experience on a desktop computer.This is a WordPress theme with several features that we invite you to consult before making any purchase.
What features does Travelpayout Theme have?
Revolution slider

Travelpayout Theme, you can create great slides to show the best destination route. You can send your own tours and packages offered by your customers. You can watch videos from the most beautiful places! Enter the best images in the slide to have a colorful and creative theme.

Dummy data (installation package)

Inside the package, you will find the contents of the import. Import content for the whole site available in the imported theme options, demo images is not exported. Files for slides and files for creating widgets. 

Contact form 7 compatible 

Contact Form 7; use this amazing plugin to create your contact form. Book your travel form and newsletter form Thanks to your files already entered in the forms in the theme demo. Here you can find the official documentation for proper use of the plugin and all compatibility with all browsers as the date field of use of the browser date picker and example. To make great graphics use retina icons and different colors of the default theme.

Responsive Design

Your website will be responsive. We have chosen the iPhones minimum resolution so you can view your content the best way possible on all devices. Using the network best booking system wordpress used by the theme, Travelpayout Theme fits all devices very simply and uniformly.

 Has Retina icon 

The Travelpayout Theme is optimized for excellent viewing devices in the Retina icon. Using all the icons is very simple and you can use them in any part of the theme. To create beautiful icons use icons with background colors for more contrast.

Menu - Main menu and left menu

In the theme, you can find two menus to manage your best content. Use the side menu to display the ads or the best destination you want on your site.

JQuery UI

Many dynamic effects in "Travelpayout Theme". Thanks to JQuery UI library can enter in a very simple way some effects like an accordion, tips, progress bar, parallax effects, and many more effects. All effects are straightforward, and you can get it by entering the corresponding class. Enter the contents of the demo and you will understand how to import your effects.

Network system  

We can use 12 famous columns of the network system. All networks can be used for any shortcode. This way you can customize your design as much as you like. The network system is ideal for displaying content properly on all devices.

Compatibility

Keep in mind that elements can be compatible (the ability to adapt to any page size) or vice versa - non-adaptive. This is very important because more than half of the users are already using smart phones, and if the search form is cluttered, they cannot order anything on the site at will.

Write the forms directly

Look carefully at the code instructions and you will see that you can preset route names, entry and exit dates, and more.

Experiment with colors

Let's think about the psychology of an average user, an elementary independent traveler. Someone is going to go to Thailand, for example, and start studying the material. Looking for a wordpress plugin for hotel booking, checking, studying plane ticket prices, looking for which flights are better, which flights are worse, etc. And everywhere, on all sites, he sees the same thing. 

It's a fact that ad owners are well aware of - where the average audience does not notice the ad at all and there is virtually no cost to it unless you use deeper and deeper personalization methods.Solution: Customize colors, sizes, and fonts if possible. To customize more dependent on third-party plugins to use the Elements, do your analysis and your sales.

Third-party plugins and solutions

Convinced of the low productivity of standard solutions and approaches, we thought about developing my own wordpress vacation rental booking plugin, using which you can monetize your travel project audience just as efficiently. 
Conclusion:
It is none other than the authentic wordpress travel affiliate theme; it really is the perfect theme for you if your blog is much more than a hobby and much more than a business that you use to complement your Lifestyle.With this theme, you get a custom home page, as well as two menus to host your links and direct visitors through the different pages of your site.It also has a tab to keep track of the number of countries you have visited, date, the country you are currently in, and where you were on your last trip. Another image-centric theme, Travelpayout Theme will allow you to grow your subscriber list with a highly visible subscription form.
If you or your blog have been featured in other very notable travel affiliate websites posts, you also have space for you to showcase those accomplishments with this topic!Without a doubt, it is one of the best and most serious themes for travel bloggers, so what are you waiting for, reader? Wordpress Travelpayout Theme is really a great option for your travel blog!