WordPress Travelpayouts Theme
Private branded Travel wp client portal based on Travelpayouts Hotels and Flights. Seamless integration, easy affiliation with imporved services. Beautify your TravelPayouts Store with the theme of your choice and added features. Extend your reach to your customers with Mobile apps. Travel restriction widget and COVID updates info all integrated.
Travelpayouts Online Demo(s)
Google Indexable Home Pages with nice professional layouts with integrated Travelpayouts Whitelabeling solutions (Hotels and Flights).
The Perfect WordPress Theme for TravelPayouts
If you're an aspiring travel blogger, affiliate marketer, or website owner in the travel industry, this theme is your gateway to creating a stunning and high-converting travel website. Join us as we embark on a journey to unlock the full potential of your travel affiliate venture and make your dream of a successful online travel business a reality. Get ready to elevate your travel website to new heights with the perfect companion for Travel Payouts integration!
Discover the ultimate travel affiliate marketing solution with 'The Perfect WordPress Theme for travel Payouts.' Seamlessly integrate the travel Payouts affiliate program into your website and unlock a world of captivating design, user-friendly features, and powerful functionalities. Elevate your travel business and boost conversions with this ideal theme for travel enthusiasts and affiliate marketers alike.
Understanding Travel Payouts WordPress Themes
At Adivaha, we take immense pride in our commitment to providing comprehensive insights into the world of travel Payouts WordPress themes. Our expertise allows us to shed light on the key aspects that empower your travel affiliate marketing endeavors. Let's delve into the essential elements of understanding travel Payouts b2b WordPress themes:
As a leading service provider in the affiliate marketing landscape, we understand that travelPayouts WordPress themes are meticulously crafted website templates designed specifically to seamlessly integrate with the Travel Payouts affiliate program. These themes serve as the perfect foundation for travel enthusiasts, bloggers, and marketers to effortlessly showcase a myriad of travel deals and offers to their audience. Embracing a travel Payouts WordPress theme empowers your website with a captivating and travel-focused appearance, all while ensuring smooth functionality and user experience.
Importance of choosing a suitable best WordPress theme for travel Payouts integration: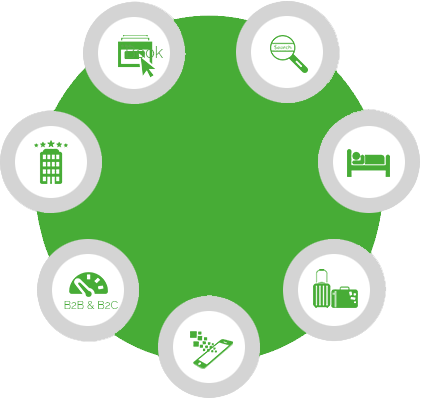 WordPress Theme For Your TravelPayouts Site
Selecting the right WordPress theme for integrating travel Payouts into your website is crucial for a successful affiliate marketing venture. A suitable theme can enhance the user experience, improve engagement, and increase the likelihood of conversions. Here's why it's important to choose a well-matched WordPress theme:
Visual Appeal: Our visually appealing themes are crafted with precision to captivate your audience from the moment they land on your travel portal website. A positive first impression sets the stage for increased user engagement, encouraging them to explore and discover the array of enticing travel offerings you have in store.
Responsive Design: We recognize the ever-growing usage of mobile devices in today's digital landscape. Hence, our themes boast a responsive design, ensuring your website looks flawless and functions seamlessly across various screen sizes. This dedication to responsiveness elevates user experience and contributes to improved SEO rankings, bringing your travel platform closer to potential customers.
User-Friendly Interface: Emphasizing user-friendliness, our travel payout themes offer an intuitive interface that effortlessly guides your visitors through your best travel website. Finding relevant information and completing bookings becomes a breeze, leading to higher conversion rates and fostering trust and loyalty among your audience.
Integration Support: Seamlessly integrating with the Travel Payouts affiliate program is paramount for your success, and our b2b WordPress theme are designed with this purpose in mind. Effortlessly incorporate affiliate tools and widgets to maximize the impact of your travel deals, creating a harmonious synergy that drives exceptional results.
SEO Optimization: With a focus on excellence, our themes are meticulously coded and optimized for search engines. By harnessing the power of SEO, your website climbs the ranks in search results, attracting more organic traffic and ensuring your travel deals reach a wider audience.
Benefits of using travel Payouts with a WordPress theme
At Adivaha, we take great pride in presenting you with an unparalleled array of advantages that seamlessly integrate travel Payouts into your WordPress travel website. Let's explore how our innovative solutions can elevate your travel affiliate marketing journey:
Diverse Travel Offers: Embrace the boundless opportunities with travel Payouts' extensive selection of travel-related offers from top-tier airlines, hotels, and esteemed travel agencies. With an expansive array of options at your disposal, your audience will be delighted by the wide range of choices available, enhancing their travel planning experience.
Passive Income Potential: Our seamless integration with travel Payouts empowers you to create a consistent stream of passive income. As your visitors make bookings and purchases through your affiliate links, you can effortlessly earn commissions, turning your website into a lucrative revenue-generating platform.
Customization Options: Personalization is key to building a unique brand identity, and with our WordPress themes, you have access to extensive customization options. Tailor your custom website design and branding to perfectly align with your travel niche, ensuring a captivating and memorable user experience for your audience.
Analytics and Tracking: Gain valuable insights and understanding with travel Payouts' powerful analytics tools and b2b WordPress plugin. Our cutting-edge solutions allow you to track essential performance metrics, analyze user behavior, and fine-tune your marketing strategies for optimal conversions. With this data-driven approach, you can stay ahead of the curve and drive your success in the competitive travel affiliate market.
Factors to Consider When Choosing a Travel Payouts WordPress Theme
At Adivaha, we understand the significance of selecting the perfect travel Payouts WordPress theme for your travel affiliate website. We've compiled a comprehensive guide to help you make an informed decision, ensuring your success in the competitive landscape of travel affiliate marketing. Here are the key factors to consider when choosing a travel Payouts WordPress theme:
Responsiveness and Mobile-Friendliness: In today's mobile-driven world, a responsive design is paramount. Our themes are meticulously crafted to adapt seamlessly to various screen sizes, offering a visually appealing and user-friendly experience on all devices. By prioritizing mobile-friendliness, you can engage and captivate your audience, no matter how they access your b2b website wordpress.
Customization Options: Embrace the power of personalization with our versatile themes that provide extensive customization options. Tailor your website's design, layout, and branding to perfectly align with your travel niche and unique vision. With this level of flexibility, your website becomes a true reflection of your brand and appeals to your target audience.
SEO Friendliness: We recognize the importance of meta search engine visibility in driving organic traffic to your travel deals. Our SEO-friendly themes are carefully coded and optimized to improve your website's search engine rankings. This ensures that your website is more discoverable and accessible to potential customers, boosting your online presence and conversions.
Integration with TravelPayouts API: Simplify your affiliate marketing efforts with our themes that seamlessly integrate with the TravelPayouts API. Effortlessly incorporate affiliate tools, widgets, and offers, streamlining the booking process for your visitors and enhancing their user experience.
Page Load Speed and Performance: Speed is crucial in retaining visitors and encouraging them to explore your travel offerings. Our themes are optimized for fast page load speeds, ensuring a smooth and responsive browsing experience. With improved performance, you can minimize bounce rates and keep your audience engaged.
Conclusion:
With this theme, you have the power to captivate your audience with visually appealing designs, provide a user-friendly interface that enhances their travel journey, and offer an extensive array of travel offers from top-tier airlines, hotels, and online travel agencies. Seamlessly integrating with TravelPayouts API, you can effortlessly incorporate affiliate tools and widgets, creating a harmonious synergy that drives exceptional results. Trust Adivaha, to be your reliable partner on this transformative journey, as we equip you with the tools and resources needed to thrive in the competitive travel industry. Embrace this extraordinary theme and embark on a rewarding path to a flourishing online presence and a thriving travel affiliate venture. Together, let's soar to new heights of profitability and engagement in the captivating world of travel affiliate marketing.