Build your own Travel Brand!
Ready to go-LIVE travel solutions that helps your travel agency to sell a range of travel services pretty instantly. adivaha® travel solutions make sure you have no boundation over your imagination, you can do everything online, without the need for any technical knowledge or design skills. Easy Backoffice, extensive reporting with integrated Funds Management System. Upload funds easily and instantly through Netbanking, Debit Card, Credit Card. The best part is, we do offer customizations in case you believe it will boost your business!
Creating a Unique Travel Website with Joomla Plugin
Welcome to adivaha® Travel Company ... We are proud to serve you. Air traffic and services exist all over the world but few people enjoy the unique travel experience of convenience and privacy and services provided in a modern style that is accurate and luxurious. Flight services require a lot of health and attention so we at adivaha® appreciate passengers and their needs and believe it is our responsibility to achieve the wishes of our customers who are proud to serve them. adivaha® OTA has launched a great distinction to provide a valuable experience for our customers. We developed services for passengers to fly before arriving at the airport and to start services with them during the flights api integration.
adivaha® travel plugin, One of the most popular Joomla templates for tourism websites, tours, etc. Joomla Travel Plugins is a great template for sharing your travel images. This Joomla Travel Plugin has three main homepages for your website. Easily manage. Joomla Travel plugin uses several default color styles for the site. This plugin is based on Bootstrap. Joomla Travel Plugin is fully responsive and compatible with all browsers. joomla modules has a comprehensive ad management system by default. But the Travel plugin we have prepared for you is more advanced and complete. Joomla Travel Plugin is a special plugin for creating a section for creating and sending his/her activities by site users. In this system, users can create their video/pics and send them to you. The Joomla Travel Plugin is an interestingly designed layout released. adivaha® is made with complete creativity. Joomla Travel Plugin uses a lot of elements on the site. This Plugin has a modern design so you can create a different api travel website for touring. You travel around the world. This Joomla Travel Plugin allows you to share your travel story and adventures.
Share your travels and pictures with friends and acquaintances using an amazing Plugin and experience the best with Adivaha. With Joomla, Travel Plugin publish your travels on the travel website api
Using Travel Plugin, you can easily publish your content on the site and display all your travelport api integration events on the site in the most beautiful way.
The default home page of the Joomla Travel Plugin
Joomla Travel Plugin is designed with the latest technology and all the layouts used are designed in a completely professional and unique way.
Joomla Travel Plugin modern design
Design a modern website using the superior features that double the beauty of your site and you do not need to code.
Site protection with Joomla Travel Plugin
The main features of Joomla Travel Plugin are site protection against all kinds of hack attacks such as pitch attacks, social, JavaScript and all kinds of code injections, blocking uploads of unauthorized files, checking access levels of files and folders, automatic blocking of attacking IPs, checking Any suspicious changes to airline ticketing system and main files, adding Joomla! It is mentioned.
Beautiful home page of Joomla Travel Plugins
On the beautiful home page, a unique page has been designed that doubles the beauty of the Plugin and you can use different designs depending on your taste.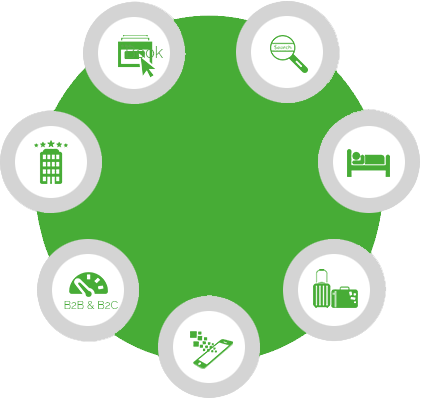 Potential of Joomla Plugin for Your Travel Site
Joomla Travel Plugin box layout
In this layout, box style is used and you can use a box and wide styles.
Powerful photo gallery of Joomla Travel Plugin
You have to catch the best things during the trip and display them beautifully on the site, which is possible by using the powerful travel agencies Gallery.
Currently, the use of multilingual features on websites is a superior feature. Joomla Travel Plugin supports this feature and supports the language switch feature.
With adivaha® Joomla Travel Plugin, you can present your site in multiple languages so that you can confidently enter the content of your site for each language.
Adivaha offers a fast switching internal system. You can create the desired languages for your upi integration on website and the travel Plugin uses the ability to quickly display the site's language with the selected language.
You can publish the best things in the simplest possible way with Joomla Travel Plugin.
The Joomla Travel Plugin is fully responsive
Support for responsive layout (core) and the best display capability on all devices, including mobile phones and tablets, etc.
In Joomla Travel Plugin development without code
Joomla! Page builder allows you to create stunning pages. Ensure your free api for travel website without having to write a line in Helix3.
With Joomla Travel Plugin SP Page Builder Pro component
The best Plugin is always at your disposal and you can easily manage any section. By dragging and dropping, you can create different elements.
One of the issues that website owners and administrators are constantly dealing with is displaying all of the site's content in the best and simplest way available to the user. Therefore, adivaha® OTA always tries to use the best inventory management software and tools that make this possible for them. One of these plugins is Joomla Travel plugins. Which are different styles for displaying multiple contents in a small section? So that only by clicking on the user, they will be displayed as a slider.
which has several beautiful modes that will be used to display the quality of your site.
The features of this Joomla Travel Plugin include the following:
View articles in any category of Joomla Travel Plugin.
Joomla Travel Plugin limits the number of items to display in the module.
Limit the number of rows and columns of the module.
Ability to open links on the same page or new page.
In adivaha® Joomla Travel Plugin's ability to create links for images and titles.
Multilingual capability.
Support from the builder.
Supports multiple modules on one page.
Ability to change the height and width of the image.
Supports many modes to resize photos.
Ability to change the maximum title length and describe items.
Full compatibility with, browsers, Firefox, Flock, Netscape, Safari, Opera, Chrome.
Ability to insert links for images and titles
SEO support.
joomla api integration is a great tool for designing any type of website, from regular websites to very sophisticated websites. Joomla has a very large forum of template designers and programmers and Travel plugin developers, the ease of accessing the plugins and plugins required shows that the description of the capabilities of this system does not necessarily require coding.
Our Comprehensive List of Services
adivaha® is a one-stop-shop for all your travel website needs. We offer a multitude of services that empower you to become a market leader. Contact us for more info.
Have Questions?
The Internet is a huge resource, but
if your question requires particular expertise.
Keep Refreshing your customers - Who doesn't want his site to stand out from crowd? adivaha® gives you multiple options for home pages, headers, colors etc. Which can easily be managed from admin via shortcodes and settings. The theme supports almost all the big players in this market ie, WEGO, Travelpayouts, Agoda, Booking, Expedia etc.
Frequently Asked Questions
Below are some of the questions asked by visitors. Do visit our adivaha® Digest for more such questions. Don't hesitate to ask us if you have any questions
What all GDS and Providers are connected in the platform?

27

views

1

answers

0

votes