Build your own Travel Brand!
Ready to go-LIVE travel solutions that helps your travel agency to sell a range of travel services pretty instantly. adivaha® travel solutions make sure you have no boundation over your imagination, you can do everything online, without the need for any technical knowledge or design skills. Easy Backoffice, extensive reporting with integrated Funds Management System. Upload funds easily and instantly through Netbanking, Debit Card, Credit Card. The best part is, we do offer customizations in case you believe it will boost your business!
Wordpress Theme for Travel Affiliates
An affiliate program consists of promoting the service of a third party, to refer customers and thus keep a commission for the sales generated.The way to promote products and services on the web is varied. Blogs, OTAs, social networks, YouTube, mailing lists are the most common.
The internet is full of affiliate programs or networks of affiliate programs. It is a matter of searching and finding. Surely that service you use often has an affiliate program. Why not make money by promoting it in some way?Wordpress theme for travel affiliates is a beautiful WordPress theme created specifically for travel blogs, travelers, nature bloggers, travel photographers, and island travelers. The theme offers natural and attractive colors that impress your users at first glance on your website.This theme integrates with popular WordPress plugins like WooCommerce, WPForms, and more. You can use drag and drop page builders like Site Origin to create professional landing pages, blog pages, and other custom pages on your site.
What is an affiliate theme?
It is a WordPress theme created specifically for deals and affiliate marketing websites. It includes a complete system for managing deals and coupons. It is also fully compatible with WooCommerce, and other popular plugins commonly used by co-marketers. It can be used to create multilingual websites using WPML and also includes support for the right to left languages. The theme is easy to install and has its own theme options panel to set everything up.
It also includes link hiding and tracking, unlimited coupon stores, coupon submission form, and many other useful features.It comes in five color schemes and has translations in several languages. It's easy to set up and most features work out of the box so you can just start adding coupons and deals. For detailed instructions, see our guide on how to create a coupon website in WordPress.It has an easy-to-use theme options panel to help you set up your website quickly. Using the theme customizer, you can change the colors, background, and appearance of your theme with a live preview.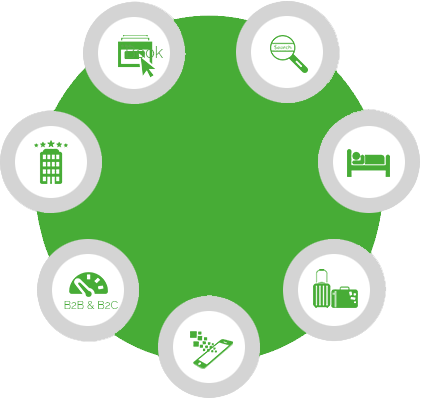 Wordpress Theme for Travel Affiliates
What to Consider When Choosing a WordPress affiliate Theme?
There are a few factors to consider when choosing a wordpress theme for your affiliate sites. If you were opening a website from a different sector, maybe these would not be very important. But when institutionalism is involved, you need to be more careful about your identity.
Contact forms - easy accessibility
A reliable design and infrastructure
Pages that can clearly show the services
Structure to offer references
Simple and elegant
SEO compatible infrastructure
The fast and innovative system
Panel usage
If you provide all of these correctly, your potential customers will trust you more. 
The characteristics of a Wordpress affiliate theme program
High commissions

It is clear that if you join a travel affiliate program with a famous brand it is because you want to earn money. That is why the most attractive thing that a travel affiliate theme program can have is that its commissions are high.

Regular commissions

We like the theme for travel affiliates programs where income is generated every day. Being a whole week without commissions makes us nervous. Why? Because we don't know if we are doing the right thing. The affiliate program that generates income par excellence every day is a theme for travel affiliates. This is one of the main reasons why we keep it.

Transparency

Being transparent in a Wordpress theme for Travel affiliates means that the rules are clear from the start. To be sure of this it is necessary to read the affiliation agreement of each program. It is somewhat tedious but it is necessary so that later surprise reductions or even negative charges for returns and other situations that usually occur in the framework of electronic commerce do not appear.

You also have to keep abreast of theme updates, something that usually happens periodically.In general, if behind the travel affiliate theme there is a recognized company, there will be no big surprises. But this may not always be the case.

Payment facilities

Nowadays the best thing an affiliate theme can have is that it pays by PayPal or perhaps by Payoneer. Otherwise, it will be cumbersome. Gift vouchers, discounts on purchases, checks, bank transfers, or any other means of payment at this point is annoying. There is no better travel affiliate theme than the one that on a certain day of the month sends you an email notifying you that they paid you through PayPal.

Statistics and reports

Without a good system of statistics and associated reports of themes, it is very difficult to know which of the actions we are taking are the ones that have the best impact on sales.On our website, we can optimize to the maximum, do A / B tests, and use Google Tag Manager or a similar tool to be able to measure the result of our efforts. But it is always necessary that there are complementary data on the other side.

Among the ones that most interest me as an affiliate are knowing how many clicks I had, what product was sold when it was sold, and the conversion rate.

Reasonable payment thresholds

One thing to keep in mind is that the affiliate theme has a reasonable payment threshold. This means that you pay when a value is passed that makes sense based on the amount and average value of the commissions.Some themes do not have payment thresholds, but others do. It is good to know in advance if it exists and if so, to know how much it is so that later we do not have to wait an eternity to collect the money.

Ability to generate discount coupons

This affiliate theme offers the ability to generate discount coupons. This is an interesting benefit because it allows us to offer our audience a discount that they could not count on if it weren't for our help.An intermediate case is that of an affiliate theme that at certain times tells us that there will be a promotion and passes us the discount code to share it with our audience.

This can help, but being able to voluntarily generate a discount gives you a lot of freedom to create campaigns that perform at their best.

Modern control panel

This is a point that is not one of the most important but that causes demonization. Many of the affiliate themes out there offer super outdated control panels that don't adapt to different devices and that you don't want to work with.

The friendly graphical interface of this affiliate theme helps to generate links quickly. It also makes it easier to access reports and view commissions. Contrary to what might be believed, this is not a matter that depends so much on the size and fame of the travel sites that offer the program. For example, the Google AdSense dashboard is great and has a lot of information. Instead, Amazon is a bit lazy in comparison. This affiliate theme of travel websites sells services or products online that are complete and modern.
Conclusion:
Using the Wordpress theme for Travel affiliates while opening a corporate travel website promises an easy and reliable infrastructure. That's why you are on the right track. The themes we have provided are the popular and security-free themes that are frequently preferred abroad.You can shop on Theme Forest, the most reliable theme sales site, by clicking on the names of the themes.Feel free to leave a comment if you have any questions about themes, we will reply in a short time.
Our Comprehensive List of Services
adivaha® is a one-stop-shop for all your travel website needs. We offer a multitude of services that empower you to become a market leader. Contact us for more info.
Have Questions?
The Internet is a huge resource, but
if your question requires particular expertise.
Keep Refreshing your customers - Who doesn't want his site to stand out from crowd? adivaha® gives you multiple options for home pages, headers, colors etc. Which can easily be managed from admin via shortcodes and settings. The theme supports almost all the big players in this market ie, WEGO, Travelpayouts, Agoda, Booking, Expedia etc.
Frequently Asked Questions
Below are some of the questions asked by visitors. Do visit our adivaha® Digest for more such questions. Don't hesitate to ask us if you have any questions
I am setting up this plugin for my client's website, I tried registering and received the account activation email, but …

21

views

1

answers

0

votes