GDS OTA and Third Party API Integrations
Trusted travel solutions for agencies willing to work with the supplier of their choice.
B2C, B2B, Corporate Tool, Itinerary Builder, Trip Composer and many more.
Why re-invent wheel when you have
Ready to
go LIVE travel solutions.
GDS' were created with the aim of providing services to the entire travel industry.
It provides a travel company with many
benefits such as:
Effortless property management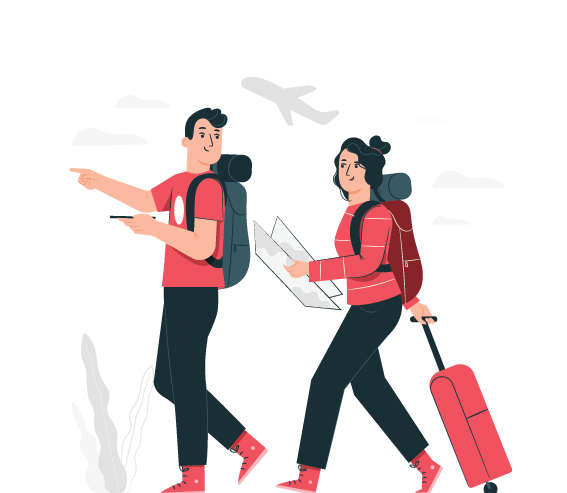 Third Party OTA & GDS Solutions for any site
Cross platform booking engine for customers looking to integrate GDS and third party travel APIs onto their website. Instant Setup! Flexible reporting. Customizable and much more...
TravelPort Solutions
Travelport Commerce Platform distribution and technology solutions for the travel industry. Note : Only for IATA Members
instant setup
Amadeus Solutions
Amadeus IT Group is a major Spanish IT Provider for the global travel and tourism industry. Note : Only for IATA Members
instant setup
TBO Solutions
Best and quick solution for Travel Boutique Online agents. You must have TBO API in order to use these module.
instant setup
HotelBeds Solutions
170,000+ HotelBeds Properties online ready for sale with online booking feature. THE WORLD'S NO 1 BEDBANK
instant setup
Via.com Solutions
Looking at the features you can grasp the benefits of Via.com Solutions? You must have Via.com API
instant setup
Kiwi Flights Solutions
Real time Flight Booking feature, earn commissions from Kiwi with each booking, Real Time PNR Generation.
instant setup
Duffel Solutions
Duffel takes care of everything you need to start selling flights today.
Mondee Solutions
Best for US agencies including automated ticketing and support.
Travelpayouts Solutions
Monetize your travel portal or blog with Travelpayouts Whitelabel Solutions.
Restel Solutions
Restel travel API is designed to presonalize the trips according to the needs of your clients.
Viator Solutions
WordPress Viator Plugins For Tours, Activities, Sightseeing etc with redirection to Viator.
GetYourGuide Solutions
Start building your business today with Berlin-based online travel agency with GetYourGuide.com Solutions
Rezlive Solutions
Worlds leading B2B Global Reservation System offering 250000+ Hotel and Apartment Rooms Worldwide,
Ratehawk Solutions
Ratehawk Solutions offers your travel agents and travellers access to + 1700000 hotels across the world.
Musement Solutions
The Musement API allows developers to integrate information on tours, attractions, activities, and events
Mystifly Solutions
Mystifly offers to its clients content from 750+ IATA and non-IATA airlines including 200+ LCCs.
Cartrawler Car Hire Solutions
Make it possible for your visitors to rent a car at over 30,000 locations worldwide
LIFT Solutions
LIFT operates on major domestic routes from O. R. Tambo International Airport, Johannesburg using a fleet of Airbus A320
Nightbridge Solutions
NightsBridge works with thousands of accommodation providers throughout Africa.
Mahan Air Solutions
Mahan Airlines, operating under the name Mahan Air, is a privately owned Iranian airline based in Tehran, Iran
Badr Airline Solutions
Badr Airlines, formerly Sarit Airlines, is an airline based in Khartoum, Sudan, operating cargo and passenger ...
Kafila Solutions
Kafila is a pioneer of air ticketing in India as their core business model, provide all their customers with ...
Bridgify Solutions
Bridgify platform let travel retailers to provide its travelers a fully personalized trip itinerary and generate ancilliary revenue