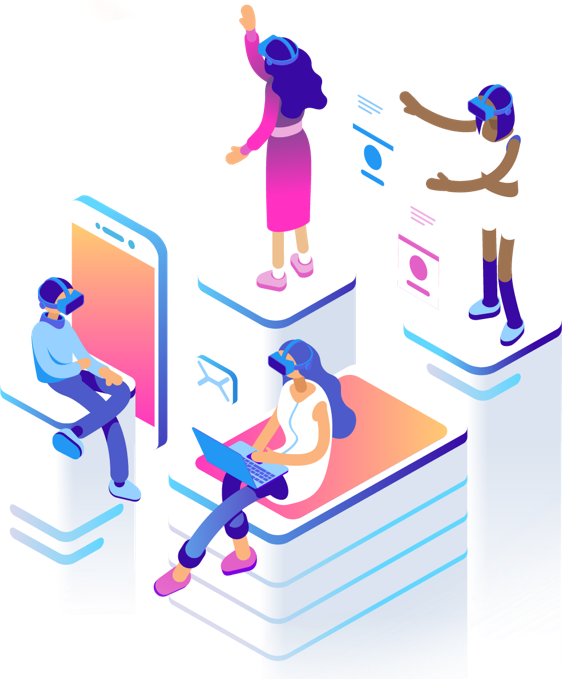 Restel API Integration
Restel travel API is designed to presonalize the trips according to the needs of your clients. The information about availability, room types and pricing are displayed and sold under your branding through through Restel API integration.

Cater your services to different audience such as B2C, B2B, B2E etc with the help of ready to go-Live travel solutions (ie, White label Portal, WP Plugins, Joomla extn etc) based on Mahan API under your direct contracting.
Restel API Integration
What Solutions We Provide to Our Valued Customers
adivaha® delivers you an online travel solutions for B2C, B2B, B2E, B2B2C and B2B2B travel portals
Restel Travel Solution gives clients the ability to offer their direct customers the choice of searching and making travel bookings online round the clock.

Whitelabel Website
Ready to GO LIVE Restel whitel label travel website with 100% customizations

Wordpress Plugin
Offer WordPress plugins using your Restel uAPI. Cater easy to host solutions to agencies having their own WordPress website.

Crossplatform SDK
Have a website already? Integrate Restel SDK in your website and mobile apps

B2B Travel Software
Onboard other travel agencies under your branding and watch the revenue take off with Travel B2B Solution

Corporate Travel Software
Manage corporates at ease with integrated expense management system. Detailed reporting, Policies, Preferences and much more...

Mobile APPs
Be visible to your customers always with easy to use Private Branded Mobile APPs hosted on your Stores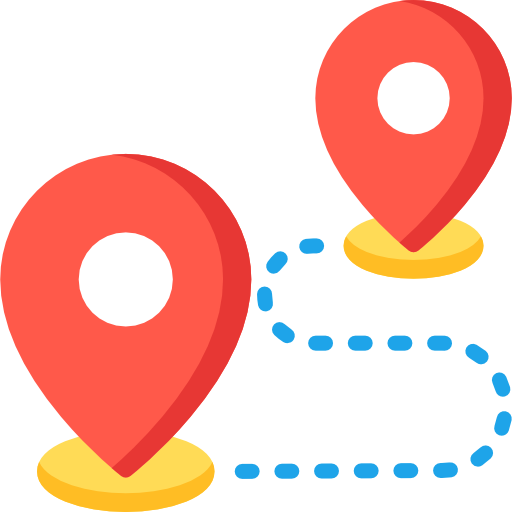 Travel APIs
Distribute your APIs to the technical companies with API explorer and full documentation. Let them build their application from scratch and showcase their creativity.

Free Chatbot
Streamline your travel planning with our free chatbot. Enjoy personalized recommendations, instant bookings, and expert guidance for unforgettable adventures.
===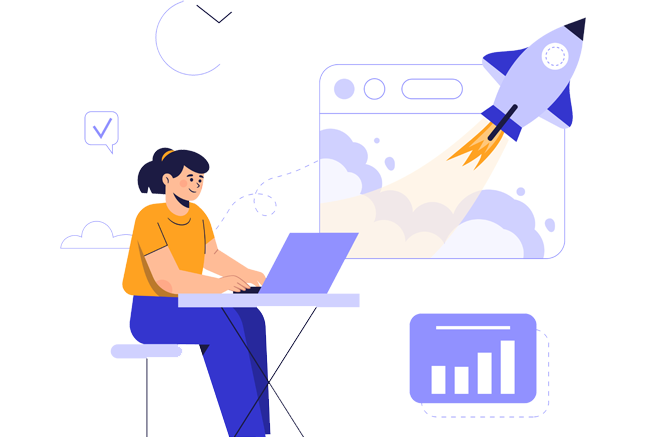 We Help to Implement Your Ideas into Automation
Have something unique in mind ? Speak to our Experts!
We offer ready made and customized OTA solutions for B2C, B2B and B2E travel portal development with Restel API integration. It is a web-based online reservation system and travel management tool with integrated expense management system.
RESTEL API INTEGRATION
Amazing Features
Restel API Integrations brings multiple benefits to a travel agencies.
Few of the cost saving factors are ...
Easy Integration
Integrate into any website regardless of the platform you are using

Multiple Designs
Choose the layout you find best fit or go with our premium designs

Multicurrency
Offer the price in local currency based on customers Geo location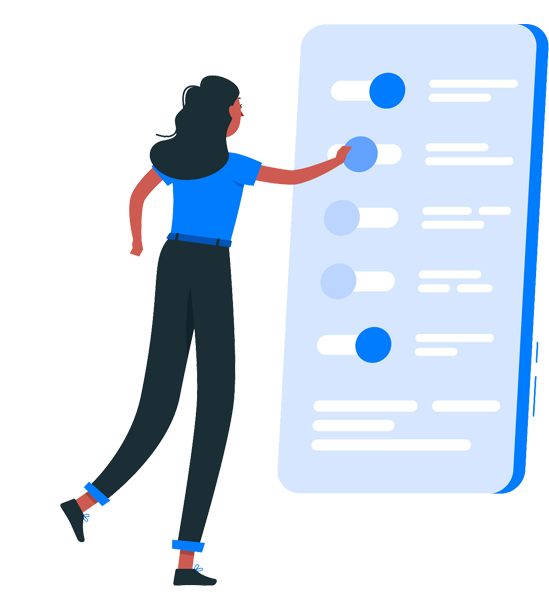 Expense Management
Integrated Expense management system lets you manage your funds on the fly

Intense Reporting
Pull report of almost anything. Get Daily & weekly reports via email

100% Customizable
Customize the SDK as per your branding and layout with easy interfaces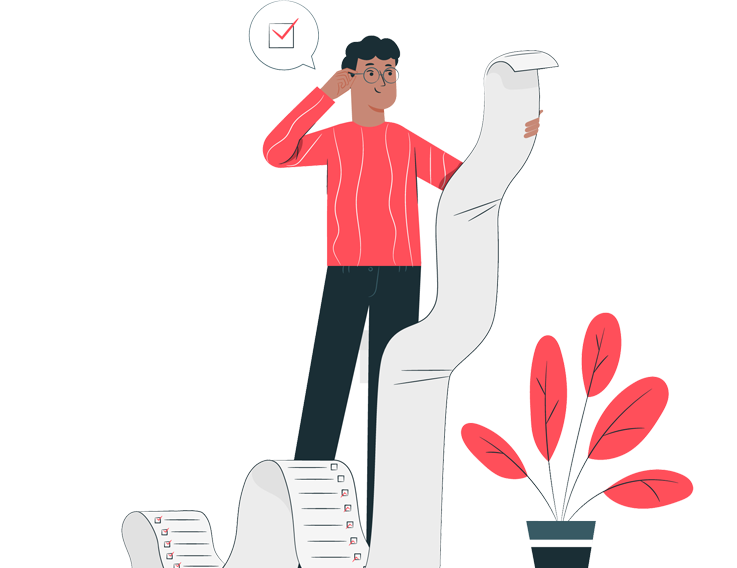 Don't just sell inventories Sell an experience
Business is not only about selling rates. Its about selling it through different channels. Onboard your partners regardless of their audience be it B2C, B2B, B2E or a Tour operator. Relax and watch your business growing.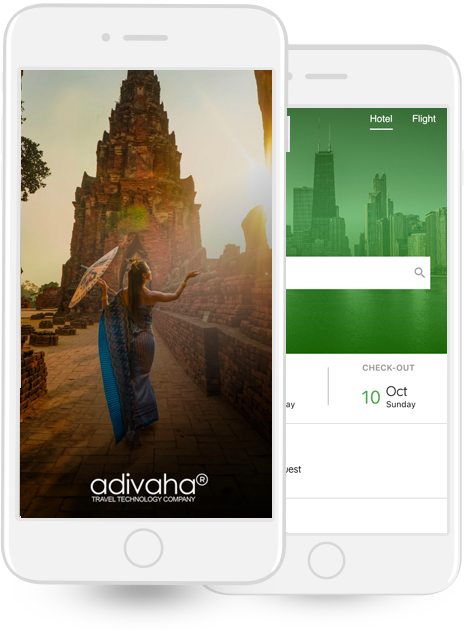 Online Mobile APP Builder
Creative ways
to Showcase your business
Let your agencies bring their Android APP to life with few click. Multiple designs, Easy Customization, Online Compilation, Instant Download!
Integrated Payment Gateways
Install/Activate the Payment Gateways of your interest. Enter your credentials and go LIVE pretty instantly.
Our Pricing Plans
Setup and Open Your Online Store Today
Starter Plan
USD3999
One Time Setup Charge
B2C Plugins & Widgets
Hotel Integration
Free Setup/Support
Yearly Maintenance - USD 199
Get Started
Business
USD6999
One Time Setup Charge
B2C Whitelabel Travel Portal
Hotel Integration
Android APP
iOS APP
Free Website Hosting
Free SSL
Email/Whatsapp Support
Yearly Maintenance - USD 199
Get Started
Partnership
USD9999
One Time Setup Charge
Customized B2C Website
Hotel Integration
WordPress Plugin Builder
Platform to sell Your Api
Resell White Labels under your own branding
Must have your own hosting
Email/Whatsapp Support
Yearly Maintenance - USD 199
Get Started
Getting Started with RESTEL API Integration in 5 Easy Steps
Discover a seamless way to enhance your travel business. Our guide walks you through 5 easy steps to integrate RESTEL API and offers diverse travel solutions. Perfect for both tech novices and developers. Elevate your offerings today!
What is the significance of RESTEL API integration for travel businesses?
Embracing RESTEL API integration holds immense significance for travel businesses like yours. As a dedicated third-party service provider, we understand that in today's dynamic travel industry, delivering exceptional experiences to customers is paramount. RESTEL API integration empowers your business to achieve precisely that by providing a gateway to a vast repository of travel-related content and services.
Imagine having the ability to seamlessly access real-time information about a plethora of accommodations, from hotels to vacation rentals, at your fingertips. With RESTEL API integration, this becomes a reality, allowing you to effortlessly expand your offerings and cater to diverse traveler preferences. By integrating RESTEL API, your online travel business gains the capability to streamline the booking process for your customers. The API offers up-to-date availability, pricing, and booking information, effectively eliminating the need for manual searches and ensuring accurate bookings. This not only enhances customer satisfaction but also optimizes your operational efficiency.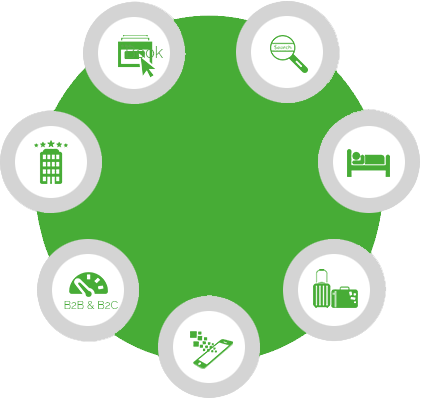 Guide to Implementing RESTEL API Integration
Personalization is a hallmark of modern travel experiences, and RESTEL API integration empowers you to deliver just that. With access to RESTEL's extensive travel data, you can offer personalized recommendations based on traveler preferences, making their journey planning even more tailored and memorable. Furthermore, RESTEL API integration isn't just a technological enhancement; it's a strategic move to save both time and costs. By tapping into RESTEL's infrastructure and capabilities, you can significantly reduce the travel portal development time and expenses that would otherwise be required to source, update, and manage vast travel content.
In conclusion, RESTEL API integration is not merely a technical integration; it's a transformative step that empowers your travel business to offer diverse, personalized, and efficient travel portal solutions. As a trusted third-party service provider, we encourage you to embark on this integration journey to unlock the true potential of your travel offerings and elevate your business to new heights.
What are the five easy steps to get started with RESTEL API integration?
At Adivaha, your journey to seamless RESTEL API integration begins with five straightforward steps that align perfectly with your travel business aspirations. We understand the importance of simplifying complex processes, and these steps are meticulously crafted to ensure a smooth integration experience:
Discovering RESTEL API's Power

Start by delving into the capabilities of RESTEL API. As a prominent third-party travel service provider, we know that understanding the potential of this integration is key. Explore the extensive range of travel content and services offered through RESTEL API, giving you a clear vision of how it can enrich your travel offerings.

Gaining Access to API Credentials

Our expert team at Adivaha understands that secure communication is paramount in API integration. In this step, you'll obtain your API credentials from RESTEL. These credentials, including an API key and authentication details, ensure a robust connection between your system and RESTEL's servers, safeguarding your data and enhancing customer trust.

Choosing the Integration Approach

Our experience in the travel technology company has taught us that one size doesn't fit all. Choose the integration approach that suits your business best. Whether you opt for direct API calls, utilize SDKs, or leverage third-party integration platforms, our team is here to guide you in selecting the most efficient route for your unique business needs.

Development and Testing with Expert Guidance

At Adivaha, we believe in hands-on assistance. Our seasoned developers are here to help you set up endpoints, establish request structures, and implement authentication mechanisms as per RESTEL API documentation. You'll create sample requests and test them meticulously in RESTEL's controlled environment, ensuring everything operates seamlessly.

Deployment and Continuous Enhancement

Deploying your integrated RESTEL API is a momentous achievement. Our support doesn't end there; it continues with proactive monitoring and maintenance. Count on Adivaha®'s expertise to navigate any potential issues and to keep your integration up-to-date as RESTEL introduces new features or updates, providing your customers with the latest and greatest travel options.
What are the key considerations when deploying the integrated RESTEL API into the production environment?
When deploying the integrated RESTEL API into your production environment, several key considerations come into play to ensure a smooth transition and optimal performance. As a third-party service provider, we understand the importance of meticulous planning and execution to deliver exceptional travel portal development solutions. Here are the essential factors to keep in mind:
Security and Compliance: Prioritizing Data Protection and Privacy
Deploying the integrated RESTEL API into your production environment demands meticulous attention to data security and compliance with privacy regulations. As a conscientious third-party service provider, safeguarding customer data is of paramount importance. Implementing robust security measures such as end-to-end encryption, secure data transmission protocols, and stringent access controls ensures that sensitive information remains shielded from unauthorized access.
Scalability and Performance: Ensuring Optimal User Experience
As a travel business to business, accommodating varying levels of user traffic is pivotal to maintaining optimal user experience. Deploying the integrated RESTEL API demands a robust infrastructure that is not only capable of handling current demands but also scalable enough to accommodate future growth. Load testing and capacity planning play a critical role in ensuring your production environment can seamlessly scale as demand surges.
High Availability: Reducing Downtime and Enhancing Reliability
Downtime can significantly impact customer trust and business credibility. To mitigate this risk, deploying the integrated RESTEL API must include strategies for high availability. Implement redundancy by distributing workload across multiple servers or data centers, allowing seamless failover in case of hardware or travel software failures.
Monitoring and Alerting: Proactive System Health Management
Proactively managing the health of your production environment post-deployment is essential for promptly identifying and addressing potential issues. Implement monitoring tools that continuously track system performance, response times, resource utilization, and other relevant metrics. These tools enable real-time insights into the state of your integrated RESTEL API.
Documentation and Training: Empowering Your Technical Team
A successful deployment hinges on the expertise of your technical team in managing and troubleshooting the integrated RESTEL API within the production environment. Providing comprehensive documentation that encompasses installation procedures, configuration guides, and troubleshooting tips equips your team with the resources they need to navigate challenges effectively.
Versioning and Updates: Staying Current and Adapting
The travel technology software landscape is dynamic, and the RESTEL API is no exception. Regular updates and version changes are essential to ensuring the integration remains aligned with the latest features and enhancements offered by RESTEL. Staying current with API changes involves regularly reviewing the RESTEL API documentation and adapting your integration accordingly.
How can Adivaha stay ahead of the competition by integrating with RESTEL API?
Adivaha®'s strategic integration with RESTEL API positions us as an industry leader, enabling us to stay ahead of the competition and offer unparalleled value to travel businesses. As a dynamic third-party service provider, we are committed to harnessing the latest technologies to provide our clients with innovative solutions that set them apart in the travel landscape. Here's how our integration with RESTEL API gives us a competitive edge:
Access to Extensive Travel Content: By integrating with RESTEL API, Adivaha gains access to an extensive repository of travel-related content. This treasure trove of accommodations, travel technology services, and travel information empowers us to offer our clients an unparalleled array of options. With an enriched inventory at our disposal, we can help travel businesses provide their customers with diverse and tailored experiences that stand out from the crowd.
Real-Time Availability and Pricing: The integration equips us with real-time availability and pricing information. This critical data allows us to ensure accuracy and reliability in the services we offer to travel businesses. By providing customers with up-to-date information, we enable our clients to make informed decisions that enhance their credibility and customer trust.
Seamless Booking Experience: Our integration with RESTEL API streamlines the online booking portals process, making it seamless and user-friendly. A hassle-free booking experience is a significant competitive advantage in the travel industry. By offering quick access to booking options, we enhance customer satisfaction and reduce bounce rates, ultimately driving higher conversion rates for our clients.
Personalization and Customer Engagement: RESTEL API's vast travel data enables us to offer personalized recommendations to travelers. By understanding user preferences and behavior, we can tailor suggestions that resonate with each individual customer. This personalized approach enhances customer engagement and loyalty, setting our clients apart as providers of truly unique and curated travel experiences.
Technological Innovation: Staying ahead requires continuous innovation. Integrating with RESTEL API demonstrates our commitment to adopting cutting-edge technologies. By embracing the latest advancements, we ensure that our solutions remain relevant and competitive in an ever-evolving industry landscape. This commitment to innovation positions us as a forward-thinking partner for travel portal website businesses seeking to differentiate themselves.
Faster Time-to-Market: Our integration with RESTEL API accelerates our time-to-market for new travel offerings. Leveraging RESTEL's infrastructure and services expedites our development process, allowing us to roll out new features and services quicker than competitors. This agility in bringing innovative solutions to our clients gives us a distinct advantage.
In conclusion, Adivaha®'s integration with RESTEL API empowers us to elevate our offerings and maintain a competitive edge in the travel industry. By providing travel businesses with access to extensive content, real-time data, seamless booking experiences, personalized engagement, technological innovation, and faster time-to-market, we position ourselves as a premier choice for those seeking to lead the way in providing exceptional best travel website solutions.
How can a partnership with Adivaha further enhance the results of RESTEL API integration?
A partnership with Adivaha holds the potential to significantly enhance the outcomes of RESTEL API integration for your travel business. As a dedicated third-party service provider, Adivaha brings a wealth of expertise and resources to the table that can amplify the benefits of RESTEL API integration. With years of experience in the travel technology companies, Adivaha possesses a deep understanding of the nuances and intricacies of API integration. Our seasoned experts can provide invaluable guidance throughout the integration process, helping you navigate challenges, make informed decisions, and optimize your integration for maximum efficiency. Our partnership offers the advantage of customization. Adivaha®'s team can work closely with your travel agency software business to understand your specific requirements and tailor the RESTEL API integration to align with your unique business model. This level of customization ensures that the integration seamlessly blends into your existing processes, delivering a cohesive and enhanced experience to your customers. Partnering with us means entrusting the management of the integration to a dedicated team of professionals. We handle the technical aspects, from API calls to endpoint setup, allowing your team to focus on other critical business operations. This seamless integration management frees up your resources, ensuring that your travel business's operations run smoothly.
Adivaha®'s focus on user-centric solutions ensures that the RESTEL api integration is designed with the customer experience in mind. By combining RESTEL's vast travel data with Adivaha®'s expertise in user interface and experience design, the partnership results in an integration that not only provides comprehensive options but also offers an intuitive and engaging booking process for travelers. Our commitment doesn't end with integration. Adivaha provides continuous support and maintenance, ensuring that your RESTEL API integration remains up-to-date and responsive to evolving industry needs. Any issues or updates are swiftly addressed by our team, allowing you to focus on delivering exceptional travel experiences to your customers. Through our partnership, your travel business gains a competitive edge. Adivaha®'s innovative solutions, coupled with RESTEL API's extensive content, enable you to stand out in a crowded market. Differentiation becomes not only possible but achievable, positioning your business to business as a leader in providing diverse, personalized, and efficient travel solutions.