Travelport UAPI Integration
What Solutions We Provide to Our Valued Customers
===

Whitelabel Website
Offer Ready to GO LIVE White Label Travel Websites to your partners and agencies based on your Travelport Galileo uAPI contract
===

WordPress Plugins
Offer WordPress plugins using your Galileo uAPI. Cater easy to host solutions to agencies having their own WordPress website.
===

Crossplatform SDK
Offer Crossplatform Travelport Galileo SDK to the agencies which can be implimented in any website regardless of which language they using.
===

B2B Travel Software
Offer a B2B solution to travel agencies under your branding and watch the revenue take off. All using your own Travelport Galileo uAPI.
===

Corporate Travel Software
Manage corporates at ease with integrated expense management system. Detailed reporting, Policies, Preferences and much more...
===

Mobile APPs
Let your agencies customize and build their own Android APP online based on your Travelport Galileo uAPI themselves and host it on their Stores. Instant Download!
===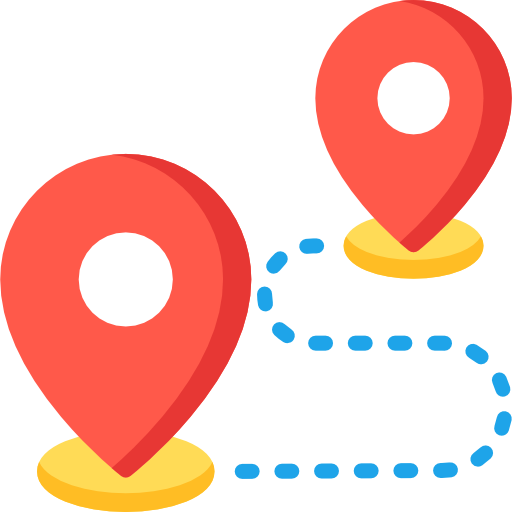 Travel APIs
Distribute your APIs to the technical companies with API explorer and full documentation. Let them build their application from scratch and showcase their creativity.
===

Free Chatbot
Experience the future of travel with our free chatbot. Instant recommendations, seamless bookings, and personalized assistance for your dream adventures. Get started today and enjoy hassle-free travel planning.
===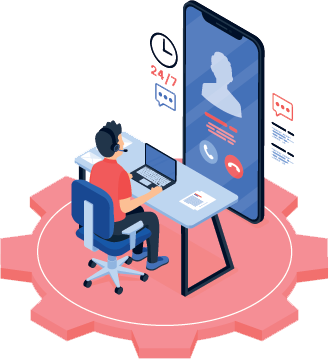 SKY ROCKET YOUR BUSINESS
We Help to Implement Your Ideas into Automation
Have something unique in mind ? Speak to our Experts!
Automation simplifies all areas of a business by automatically accomplishing tasks that you or an employee would otherwise have to do manually. Apart from the ready to go-LIVE travel solutions, we offer custom travel solutions based on your Travelport uAPI. Speak to our experts or drop your inquiry here.
USPs of adivaha® Travelport uAPI Solutions
adivaha® Travelport Galileo Solutions brings multiple benefits to global travel agencies. Travelport GDS Integration to Airlines, Hotel Rooms and car rental XML API GDS, all at one single place.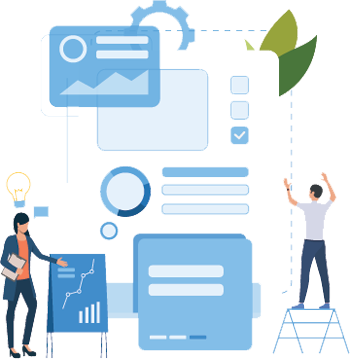 Easy Integration
Integrate into any website regardless of the platform you are using

Multiple Designs
Choose the layout you find best fit or go with our premium designs

Multicurrency
Offer the price in local currency based on customers Geo location

Expense Management
Integrated Expense management system lets you manage your funds on the fly

Intense Reporting
Pull report of almost anything. Get Daily & weekly reports via email.

100% Customizable
Customize the plugin as per your branding and layout with easy interfaces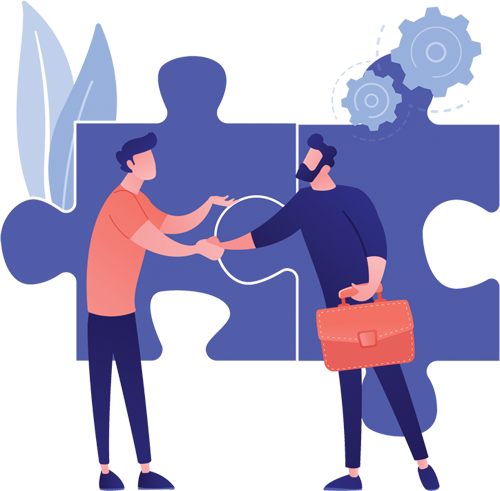 Partner with us
Don't just sell inventories Sell an experience
Looking to market your uAPI? Best and economic way to cater to your target market through the solutions based on your Travelport uAPI.
Business is not only about selling rates. Its about selling it through different channels. Onboard your partners regardless of their audience be it B2C, B2B, B2E or a Tour operator. Relax and watch your business growing.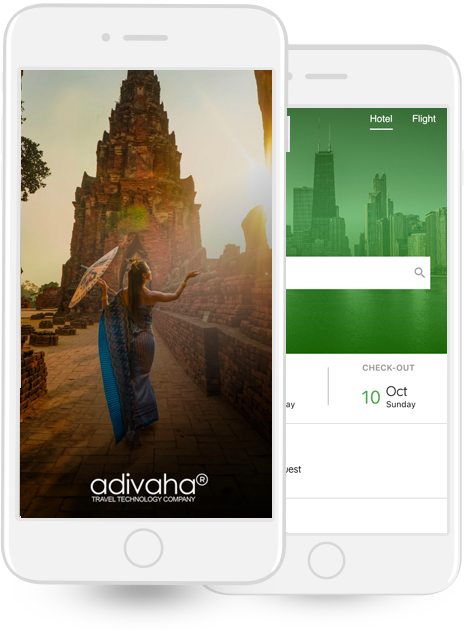 Online Mobile APP Builder
Creative ways
to Showcase your business
Let your agencies bring their Android APP to life with few click. Multiple designs, Easy Customization, Online Compilation, Instant Download!
Integrated Payment Gateways
Install/Activate the Payment Gateways of your interest. Enter your credentials and go LIVE pretty instantly.
Our Pricing Plans
adivaha® offers different levels of
pricing to meet all the needs of businesses
Starter Plan
USD3999
One Time Setup Charge
B2C Plugins & Widgets
Flight Integration
Free Setup/Support
Yearly Maintenance - USD 199
Get Started
Business
USD6999
One Time Setup Charge
B2C Whitelabel Travel Portal
Hotel Integration
Flight Integration
Free Website Hosting
Free SSL
Email/Whatsapp Support
Yearly Maintenance - USD 199
Get Started
Partnership
USD9999
One Time Setup Charge
Customized B2C Website
Hotel Integration
Flight Integration
Car Rental Integration
WordPress Plugin Builder
Platform to sell Your Api
Resell White Labels under your own branding
Must have your own hosting
Email/Whatsapp Support
Yearly Maintenance - USD 199
Get Started
Integrate Travelport APIs for Robust Solutions
Enhance your travel business with travelport API integration. Streamline bookings, enrich travel content, and elevate user experiences. Navigate growth with efficiency and discover Adivaha's role in redefining travel technology solution.
In this article, we will delve into the multifaceted advantages that come with integrating Travelport APIs into your travel portal solutions. From revolutionizing booking processes to accessing an extensive inventory of travel content, these APIs hold the potential to transform your business operations and customer experiences. Let's embark on a journey to explore how Travelport APIs can be harnessed to create a new paradigm of efficiency, convenience, and success in the travel industry.
Why should a travel business consider integrating Travelport APIs?
As a forward-thinking travel business, the integration of Travelport APIs presents an unparalleled opportunity to elevate your services and redefine your industry presence. Here's why considering Travelport API integration is a strategic move that can drive your business to new heights:
1. Access to Comprehensive Travel Content: By integrating Travelport APIs, you gain direct access to a vast inventory of travel content, including flights, hotels, car rental software, and more. This expansive array of options empowers you to offer your customers a wide range of choices, enabling them to find tailored solutions that cater to their preferences.
2. Streamlined Booking Processes: Travelport APIs provide real-time availability, pricing, and booking confirmations. This translates to faster, more efficient booking processes that enhance the user experience and reduce the risk of missed opportunities due to outdated information.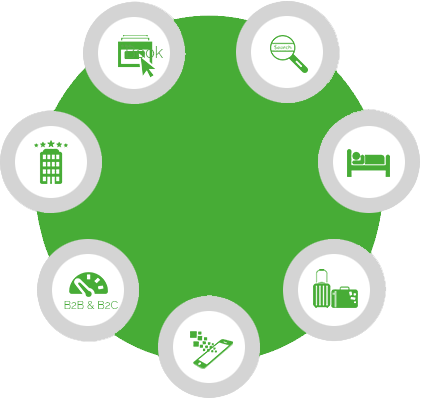 Travel Business with Travelport API Integration
3. Enhanced User Experience: The APIs enable personalized recommendations and user-friendly interfaces, fostering deeper engagement with your booking platform wordpress. With mobile accessibility, travelers can conveniently access your services on the go, boosting customer satisfaction and loyalty.
4. Operational Efficiency: Travelport APIs automate administrative tasks and reservation management, reducing manual workloads and the likelihood of errors. This allows your team to focus on delivering exceptional customer service and strategic business to business growth.
5. Scalability and Growth: With Travelport API integration, you're equipped to handle increased user demand and explore new markets. This scalability not only future-proofs your business but also positions you to capitalize on emerging opportunities.
7. Expert Technical Support: When you integrate Travelport APIs, you're backed by a team of experts who provide technical assistance and guidance. This support ensures a smooth integration process and ongoing maintenance, allowing you to focus on your core business functions.
8. Customization Possibilities: Travelport APIs offer customization options that allow you to tailor the integration to your unique business needs. This level of personalization empowers you to align the technology with your brand identity and service offerings.
9. Future-Ready Innovation: By aligning with Travelport's innovative solutions, you position your business at the forefront of travel portal solutions advancements. This enhances your ability to adopt emerging technologies and stay competitive.
What kind of travel content can be accessed through Travelport APIs?
Through Travelport APIs, a diverse range of travel content can be accessed, providing a comprehensive toolkit to enhance travel business offerings. This access to varied content empowers travel businesses to meet the specific needs and preferences of their customers. The types of travel content that can be accessed through Travelport APIs include:
Flights: Travelport APIs provide an extensive range of flight options from a multitude of airlines. This comprehensive offering covers both domestic and international flights, allowing travelers to explore various routes and carriers to find the best options that suit their needs. The real-time availability, pricing, and booking information offered by these APIs ensure that travelers receive up-to-date and accurate details. This feature empowers online travel business to present their customers with a wide array of choices, making it easier for travelers to select flights that align with their preferred travel dates, budgets, and preferences.
Hotels: Integrating Travelport APIs into travel businesses allows for a holistic approach to hotel bookings. These APIs enable access to an extensive selection of hotels, ranging from budget accommodations to luxury resorts. The APIs provide essential information such as room availability, rates, amenities, and images. This wealth of data assists travelers in making informed decisions about their accommodations. By offering such a comprehensive range of options, travel businesses can cater to the diverse preferences and budgets of their clientele, enhancing customer satisfaction and loyalty.
Car Rentals: Travelport APIs extend their capabilities to car rental services, simplifying the process of finding and booking rental vehicles. Travelers can conveniently browse through a variety of car options, including vehicle types, sizes, and rental terms. This integration facilitates aligning rental choices with the traveler's itinerary and preferences, making the overall travel experience more seamless. Whether travelers require a compact car for city exploration or a spacious SUV for a family vacation, Travelport APIs empower travel businesses to provide a one-stop solution for their transportation needs.
Vacation Packages: Travelport software offer a powerful tool for travel businesses to create and offer comprehensive vacation packages that streamline the travel planning process for customers. These APIs enable the integration of various travel components such as flights, accommodations, transportation, activities, and more, into a single, bundled booking. This concept of vacation packages provides travelers with a convenient and efficient way to plan and book their entire trip in one go.
What operational tasks can be made more efficient through Travelport APIs?
As a dedicated service provider in the travel industry, Adivaha understands the significance of optimizing operational tasks to deliver exceptional service and maintain a competitive edge. Integrating Travelport APIs brings a range of operational advantages that contribute to streamlining processes and enhancing overall efficiency.
Integrating Travelport APIs allows Adivaha to automate routine administrative tasks such as data entry, reservation management, and documentation. This automation reduces manual intervention, minimizing the risk of errors and freeing up valuable staff time for more strategic activities. Travelport APIs provide real-time data updates for flights, hotels, and other travel components. This ensures that our platform and staff always have the latest information, avoiding discrepancies and providing accurate details to customers. The real-time availability and pricing information available through Travelport APIs streamline the wordpress travel booking process. This efficiency means that Adivaha can confirm bookings swiftly and accurately, contributing to a seamless customer experience. In the dynamic travel industry, changes and modifications are inevitable. Travelport APIs empower us to swiftly make changes to bookings, update itineraries, and manage modifications, providing flexibility to meet evolving traveler needs. Travelport APIs centralize data management by integrating multiple travel components into a single interface. This consolidation simplifies data tracking, reporting, and analysis, allowing Adivaha to make informed business decisions. With Travelport APIs, Adivaha can ensure clear and consistent communication with customers regarding booking confirmations, changes, and updates. This proactive communication enhances customer satisfaction and minimizes misunderstandings. By automating processes through travelport software, Adivaha can significantly reduce the risk of manual errors that can occur during manual data entry and processing. This accuracy enhances customer trust and loyalty.
How can Adivaha differentiate itself from Travelport API integration?
By integrating Travelport APIs, Adivaha gains access to a vast array of travel content including flights, hotels, car rentals, and more. This comprehensive content library allows us to create tailor-made packages and curated experiences that cater to a wide range of traveler preferences, from budget-conscious explorers to luxury seekers. Travelport APIs enable Adivaha to offer personalized recommendations based on travelers' preferences, historical data, and behavior. This customization not only enhances the customer journey but also establishes Adivaha as a brand that understands and caters to individual needs.
Through Travelport APIs, Adivaha can provide a seamless and user-friendly platform for travelers. This frictionless experience, from browsing to booking, fosters positive customer perceptions and encourages repeat business. Travelport APIs allow Adivaha to offer real-time availability and pricing information. This speed and accuracy in booking processes demonstrate efficiency and respect for travelers' time, setting a positive tone for their interactions with our travel technology services. With Travelport API integration, Adivaha gains the flexibility to adapt quickly to industry changes and emerging trends. This agility ensures that our offerings remain relevant and aligned with travelers' evolving preferences. Adivaha can differentiate itself by creatively integrating ancillary services through Travelport APIs. By offering unique and personalized add-ons such as upgraded seating, in-flight amenities, or local experiences, we provide travelers with memorable and exceptional journeys. Travelport API integration equips Adivaha with accurate and up-to-date information, enabling our customer support team to provide prompt and informed assistance to travelers. This high level of support builds trust and fosters long-lasting relationships. Adivaha's integration of Travelport APIs becomes a valuable marketing point. We can highlight the efficiency, personalization, and convenience that this integration brings, attracting travelers seeking a modern and hassle-free travel experience.
How can a travel business get started by integrating Travelport APIs?
Travelport APIs integration into travel business applications involves a series of steps to ensure a seamless and successful integration process. Here are the key steps involved:
1. Understand Your Goals:

Begin by defining your integration objectives. Determine how integrating Travelport APIs aligns with your business strategy. Clearly outlining your goals will help shape the integration process effectively.

2. Research and Select APIs:

Explore the range of Travelport APIs available. Identify the ones that best fit your business needs. Consider factors such as features, functionalities, and the value they can add to your services.

3. Assess Technical Readiness:

Evaluate your technical capabilities for API integration wordpress. Determine if you have the required expertise in-house or if you need external help. Ensure your systems can accommodate the integration seamlessly.

4. Obtain API Access:

Reach out to Travelport to gain API access. Collaborate with their technical team to understand the API documentation, authentication process, and associated costs. This step establishes the foundation for your integration.

5. Develop an Integration Plan:

Create a detailed integration plan outlining the scope, timeline, and resources needed. Consider how the integration aligns with your existing workflows and customer journey. A well-structured plan sets the stage for a smooth integration process.

6. Implementation and Testing:

Execute the integration plan step by step. Begin with a testing environment to ensure the integration works as intended. Thoroughly test different scenarios and use cases to identify and resolve any issues before the final launch.
Conclusion
Integrating Travelport APIs can undeniably pave the way for best travel website businesses to create robust solutions that cater to modern traveler expectations. From optimizing booking processes and enriching user experiences to ensuring efficient back-end operations and enabling scalability, the benefits are extensive. As we look to the future, Adivaha emerges as a trailblazer in the industry, redefining how ancillary services can be integrated, thereby setting new standards for personalization and customer satisfaction.