Lift API Integration
LIFT Airline is a South African airline, which launched on December 10, 2020 at the start of the South African summer holiday season. It operates on major domestic routes from O. R. Tambo International Airport, Johannesburg using a fleet of Airbus A320 narrow body aircraft, operated by Global Aviation.

Cater your services to different audience such as B2C, B2B, B2E etc with the help of ready to go-Live travel solutions (ie, White label Portal, WP Plugins, Joomla extn etc) based on Mahan API under your direct contracting.
Lift API Integration
What Solutions We Provide to
Our Valued Customers
Key Benefits of Lift API Integration

Whitelabel Website
Ready to GO LIVE travelport whitel label travel website with 100% customizations Wordpress Plugin
Offer WordPress plugins using your Getyourguide uAPI. Cater easy to host solutions to agencies having their own WordPress website.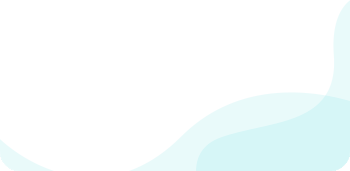 Crossplatform SDK
Have a website already? Integrate Getyourguide SDK in your website and mobile apps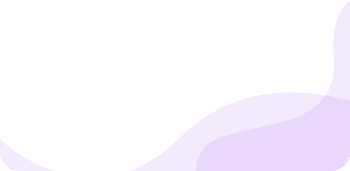 B2B Travel Software
Onboard other travel agencies under your branding and watch the revenue take off with Travel B2B Solution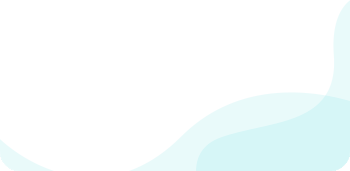 Corporate Travel Software
Manage corporates at ease with integrated expense management system. Detailed reporting, Policies, Preferences and much more... Mobile APPs
Let your agencies customize and build their own Android APP online based on your Travelport Via uAPI themselves and host it on their Stores. Instant Download!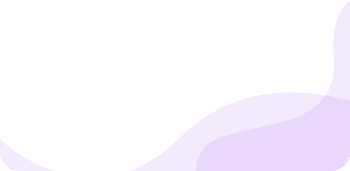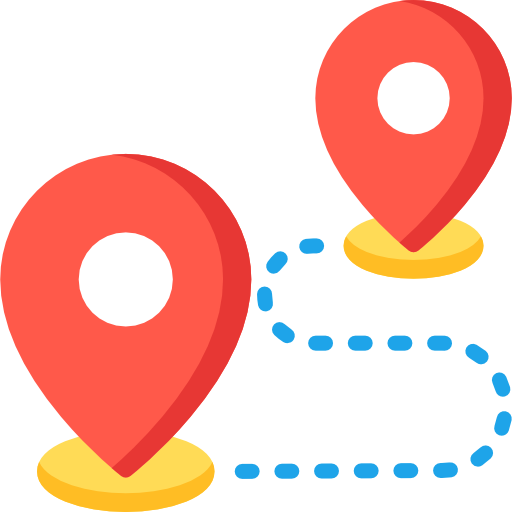 Travel APIs
Distribute your APIs to the technical companies with API explorer and full documentation. Let them build their application from scratch and showcase their creativity.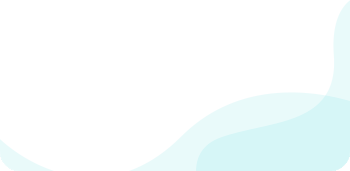 Free Chatbot
Elevate your travel experiences with our free chatbot. Enjoy personalized recommendations, seamless bookings, and expert guidance for unforgettable adventures.
===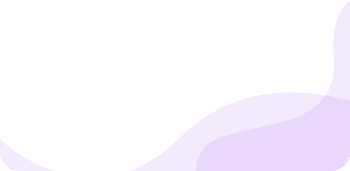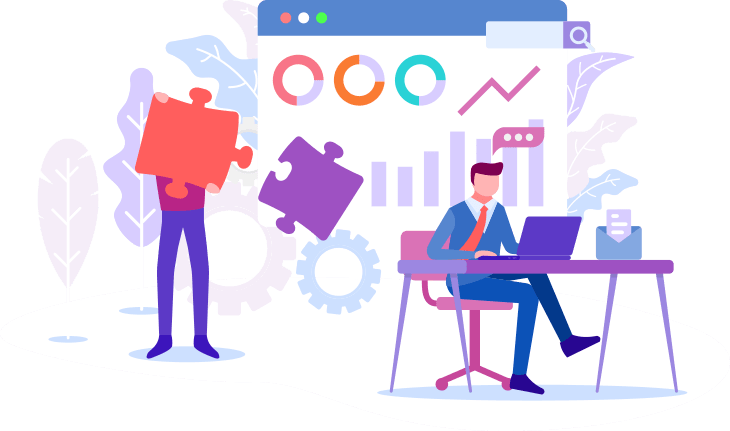 SKY ROCKET YOUR BUSINESS
We Help to Implement Your Ideas into Automation
We offer ready made and customized OTA solutions for B2C, B2B and B2E travel portal development with Lift API integration.

It is a web-based online reservation system and travel management tool with integrated expense management system.
Features
USPs of Lift Flights API Integration
Start selling Virtually Interlined flights from Lift Flights inventory almost immediately and benefit from all our tools in one place
Integrate into any website regardless of the platform you are using
Choose the layout you find best fit or go with our premium designs
Offer the price in local currency based on customers Geo location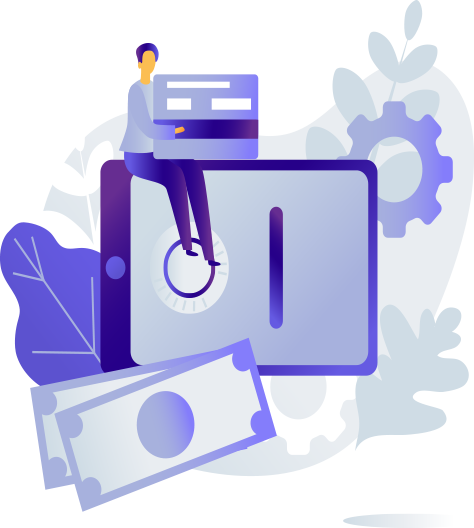 Don't just sell inventories Sell an experience
Business is not only about selling rates. Its about selling it through different channels. Onboard your partners regardless of their audience be it B2C, B2B, B2E or a Tour operator. Relax and watch your business growing.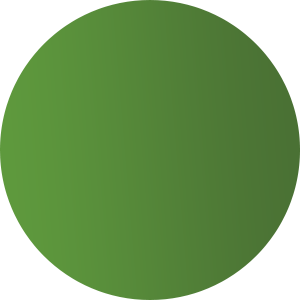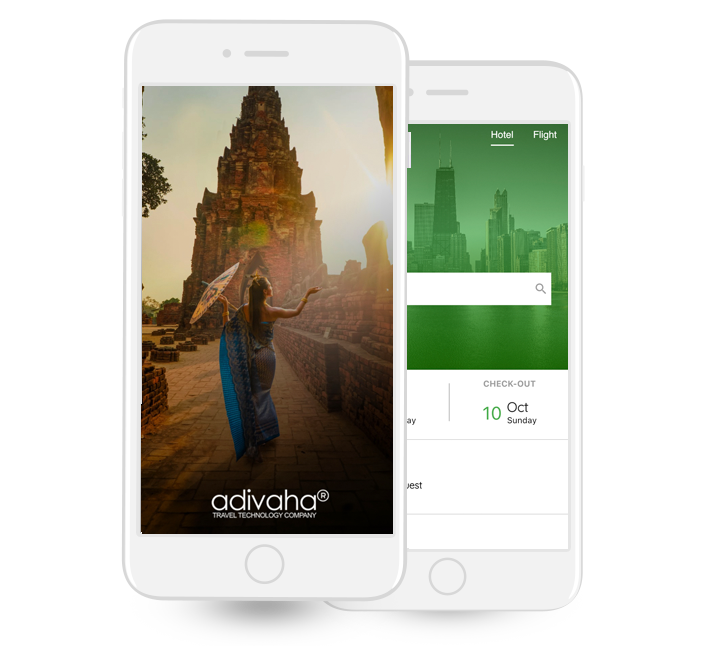 Mobile Apps
Lift Mobile Applications
Provide a smooth mobile experience with a user-friendly app that allows travelers to handle their journey at their fingertips, with booking, servicing, check-in, and much more.
Integrated Payment Gateways
Install/Activate the Payment Gateways of your interest. Enter your credentials and go LIVE pretty instantly.
Integrate Lift API Into Your Processes for Improved Efficiency
Increased awareness of issues surrounding climate change, deforestation, the displacement of indigenous peoples, and the conservation of natural resources has helped contribute to the growth of sustainable tourism. Those in the industry must understand the concept. In this article, you can learn what sustainable tourism means and why it matters while learning some specific real-world examples.
How to provide a better travel experience with LIFT Solution?
Travel managers are often focused on trying to reduce expenses. Sure, an eight-hour layover flight is cheap, but if the employee arrives at the client's office jet-lagged and exhausted, is the trade worth it?
Employee experience matters

Companies, more than ever, are trying to create memorable travel experiences for their employees. Non-stop flights and shorter travel times are just as crucial as any benefits. Little things, like a seat upgrade or a nice meal at the end of the trip, can make all the difference for business travelers. It lifts their morale and allows them to do a great job.

Give flexibility

Employees should be entrusted with independence when it comes to travel business. Some companies allow employees to book their flights and are reimbursed later. This gives them the flexibility to travel at their convenience. Although there is a chance that the employees will become corrupt, the fact that you trust them with something as important as this tells them to be more responsible.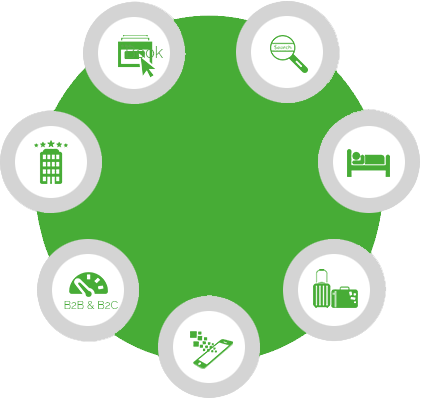 A Comprehensive Guide to Integrating Lift API
Empower them with tools

How often has an employee returned from a trip and forgotten the receipt for their morning coffee? It is crucial to provide travelers with a travel and expense tool that helps them track and submit expense reports without wasting much time. A mobile app is very useful, and you can make sure that every expense is accounted for.

Making approvals faster

Speed up the refund process by making approvals faster. You can automate travel approvals to a certain limit regarding specific expense categories. When approvals are faster, employees can get their money back faster.

There may not be a need for a corporate travel portal solution for small businesses where one or two key people travel for business. There is no need to request approvals or reimbursements. Even if there is, the process is less complex than in a larger organization.

However, this is different for larger organizations. Some midsize companies use developed travel solutions from the Internet to fill out their travel requests and emails for communication. Others use business travel solutions to help with bookings and refunds.

Some companies outsource all the headaches by using Travel Management Companies. However, these systems may only sometimes accommodate all your requirements as your road warriors grow in size. You are required to work around the existing structure of the tool, which defeats the very purpose of using such tools. TMCs, on the other hand, work great even if they scale, but the cost can skyrocket out of control.
What is the reason the LIFT Solution is crucial?
The concept behind LIFT Solutions is incredibly important since while travel may bring economic benefits for the local community and create employment opportunities for people working in the field, however, it also has negative effects, like excessive use of resources, displacement of wildlife, and harm to local cultures that all contribute to the emission of greenhouse gases.
Since tourism is predicted to increase in the next years, the current practices of tourism are likely to become non-sustainable as they are causing too much harm to the local environment, local communities, the environment, and the Earth's natural resources. This is why travel is crucial for the sustainability of the tourism business.
In focusing on sustainable tourism, government agencies and travel agencies, hotels, airlines, restaurants, travelers, and governments will all be able to ensure that tourism will remain feasible for many years. If actions are taken to improve the lives of locals and reduce the damage created by travel, tourism will be an effective force for good worldwide.
Travel Booking Made Easy

All-in-one LIFT Solutions simplifies overall booking procedures. Users can search and compare the prices of flights and hotels more quickly, often ensuring the best price without having to deal with many emails. You can also book your travel which increases your independence and satisfaction overall.

Generates Valuable Corporate Travel Data

Inputting everything into an agency like a corporate travel agency software will only remove it from your hands, denying you access to important data that could enhance your processes as time passes. Utilizing LIFT Solutions generates a wealth of data, including valuable indicators like the cost of flights, hidden prices, frequent travel time, the frequency of hotel stays, and many more. These valuable statistics can be utilized to allocate funds better and negotiate better deals with the most frequented hotels and flights.

Any Time - Anyplace

LIFT Solution LIFT Solution allows the travel industry to communicate simultaneously with internal and external people, regardless of their location and time zones. This has enabled users to get information out faster via their network's Internet. The information is accessible anytime, anywhere, giving travel businesses the flexibility and speed to run their business easily.

Report Generation

Utilizing LIFT software applications means you can create an array of information that includes useful metrics, such as airfare costs and hidden costs, frequent travel time, the frequency of hotel stays, and much more. Additionally, this information can manage resources more efficiently and negotiate better bargains for the most popular hotels and flights.

Payment Gateway Integration

We have experience integrating the payment system online using several payment gateway systems to create a globally recognized travel site.

Forex

As a well-known Travel advancement, we created an administration module to get the latest exchange rates. We have made it easy by utilizing the payment gateway, which allows anyone to pay with a credit card or another suitable method.

We hope you can comprehend the various areas that are part of api travel form software development that Adequate Info soft effectively offers. Increasing your capabilities within the academic world is possible by using these rapid-paced Travel Software solution tools.
What exactly is LIFT API Integration?
LIFT Travelport API integration allows travel agencies to automatize their processes while integrating their programs and databases with the latest software used in the industry. They guarantee seamless and constant communication between multiple applications. They also allow workers to enjoy the benefits of several cloud-based apps while increasing product development.
Integrating LIFT API permits travel agents to start new initiatives quickly and efficiently without investing much time and money.
What APIs can assist the travel agent you work for?
For travel agents, LIFT night bridge API integration allows you to develop solutions that give a superior customer experience without raising costs. They also help improve the efficiency of the company and the agency itself. A few of the benefits of using LIFT APIs include the following:
1. Integration ease

LIFT Mystifly API integration is a tool that allows various platforms, applications, and systems to share and connect information and complete different tasks. For instance, certain software can be integrated with or linked to other software to speed up certain processes.

2. Better integration

LIFT APIs make API integration platforms easier by allowing various software to rearrange their relationships in line with the needs of your business. So your travel agency will get better results and lower the development cost. Externally, you can integrate your apps with third-party applications to improve their performance and usability.

3. Task automation

Application integration is at the heart of many automation strategies and LIFT API integrations have become crucial. Integrations can automate manual work for smooth and seamless transfer between linked applications. With the help of automatization and WordPress API integration procedures, your travel agency will cut costs, time, and energy. Examples of automation include transfers of reservation information made on an internet-based B2C ticket sales system to the software used by travel agencies.

4. Enhanced services

LIFT Mondee API integration simplifies the development of new applications, such as business models and digital products. They also allow for effective combinations with third-party goods or services while enhancing their development. Because of this, many entrepreneurs and developers will pay for their use. But, in the case of the GIV software, you can utilize it indefinitely when you purchase the user license.

5. Innovation

LIFT airline API integration with LIFT API is vital for digital transformation and for developing and creating new business models. They form the backbone of the app economy, which can be developed quicker, more efficiently, and less expensive. LIFT API integrations let you integrate your software with digital products from third parties or services that simplify development. A good API can aid in expanding an organization's footprint in the marketplace.
LIFT White Label Travel Solutions
LIFT White Label Travel portal Solutions is a single-stop solution provider for the technological needs of travel agents, consolidators, corporate traveler's consultants, hotels, hoteliers, and tour operators. Our clients benefit tremendously from expanding their business by using our technology solutions and solutions that meet their evolving needs.
Our solutions are based on a model of software as a service that saves significant hardware and software costs. They can meet the specific requirements of many travel agencies that deal with flight online booking API, hotels, hotel bookings, car rental corporate bookings, and visa processing. If you're considering starting your own travel company or have an established business and seeking an IT partner to help fulfill your business's growing needs.
Our wide range of technological products helps travel agents and suppliers with the best solutions. It provides our customers with the appropriate tools to assist them in delivering a more enjoyable customer experience when booking travel for their clients. All under one roof, we offer various related travel technology services for our customers, including travel consolidators, travel providers, independent hotels, and rental cars.
Experts support LIFT White Label Travel Solution with years of experience in travel. Our customers benefit from our vast knowledge of the industry to apply best practices for the industry. Our decades of experience as a top travel technology companies have helped us establish a solid foothold, and we're recognized for being among the top reliable brands in the market.
LIFT White label Solutions Features
Completely brand-named and responsive site
Your site and booking engine may be optimized for search engines.
Tracking robustly and report
Online e-ticketing
Build your online brand
Easy implementation
Manage your reservation as well as markup value.
Manage your agents and account details.
It is easy to manage all the booking reports.
No minimum deposit and maintenance are needed.
Introduction of the LIFT B2B Solution for Travel
Every aspect of life is now an internet-based game, from flights or train reservations to where to stay, and even travelers today depend on the Internet for planning their travel software. Even the simplest plan is based on information offered through The LIFT B2B Solution. Nowadays, travel websites offer various services, such as rooms, flights, hotel rentals, car rentals, and additional services.
It is possible to alleviate these worries by clicking a button and using a travel portal. Lift's B2B Solution is an online B2B Travel platform that enhances the capacity of Travel Operators, Consolidators, constitutors, and Travel Agents to provide movement or other accommodation products efficiently to sub-specialists in various areas. Helping businesses run more smoothly by offering the LIFT B2B travel solution.
LIFT B2B Travel Solution is convinced that having a comprehensive travel booking platform, a Hotel booking service, and rental cars that are online or transfer services could assist you in building your business through the creation of a travel website using LIFT B2B travel portal solution. LIFT B2B Travel Solution. Every travel agency can access this LIFT B2B Solution at any time, and they can save time in collaboration and working with international hospitality companies. This LIFT B2B Solution for Travel designed for the subagents is extremely profitable because they can reserve travel items at a significantly lower price from agents.
Additionally, the products are available at affordable prices to their clients.
Benefits of the LIFT B2B Development of Travel Solutions
Automatic Confirmation and Booking

LIFT B2B Travel Solution LIFT B2B Travel Solution can simultaneously save research and confirm time. Each hotel reservation or car rental typically takes time and documentation. But, automating the setup takes only a few minutes to fix the issue. Additionally, travel portals typically provide 24/7 online assistance.

Tour operators can release the information on where they'll book immediately. It is also possible to handle reservation changes immediately using the latest travel portal software. The system will also modify the hotel's reservation system and offer better choices when you make changes in the blink of an eye.

Cost-Efficient

The most economical method for customers to get around is the most effective method to communicate with them. Various factors determine the cost, and the possibility of changing dates or windows of the rooms could yield a cost reduction of as much as twice. The ability to plan the journey in real time and design various options creates a cost-effective solution for business. The agency will win when customers receive the most affordable price on an itinerary for a trip.

Lower cost of maintenance

It should be quicker for customers to go to a travel agent to wait until the agent provides them with the entire list of travel options they can request. In this day and digital age, where everything is available it is just one click to get the notification and to go to.

Partnering with World Transportation Service Provider

Connections to world-class leaders in the industry can be advantageous for B2B portals. It is linked to the most popular GDS systems, which gives you opportunities for service providers from abroad to provide better travel packages.

Collaboration with famous travel portal website can be a trustworthy endorsement for your business. The LIFT B2B Solution for Travel connects clients closer to your travel partners across the globe and lets you provide different choices for travel.

Booking Administration

The LIFT B2B Travel solution is highly flexible and allows agencies to book the most suitable hotel rooms or tickets within minutes. Every possible option, more favorable dates, and more comfortable stopping at airports are evaluated using these platforms. It will help your business expand if you allow your sub-agents to manage your book process online. The time zones your sub-agents must access - login into your account and provide a password can book, pay or contact your customers at any time across diverse time zones.

Support for Customers

A two-way dialogue with a customer is considered one of the most important communication abilities. This includes providing information about travel, answering any questions, and looking for better options when asked. Customers can access the site in real-time and make travel planning decisions. For B2B companies, it's an important option since it aids in building relations with clients as well as other businesses.

Amendments can be made.

It's hard to make changes or modifications to the reservation system; however, this is accomplished via travel portals, allowing easy changes with no offline issues.

Advance Self-Convert Currency

Automatically convert transactions made in the accounts that have a currency set to local currency when you make deals in various countries.

Improved Safety through Flexibility

In addition, better security will provide you with better security. This provides suppliers, users, and agents greater flexibility in activating and deactivating their business.

Brand Image

A company can turn into an entity with a properly designed travel site. It doesn't matter if it's a site such as 'booking.com, expedia.com, makemytrip.com, or Airbnb.com. Through the years, they've developed into a brand. The strength of their online support and the coherence in maintaining their plans to become their most popular brand is the most common factor for their growth. Many people are involved in creating the brand, from numerous deals to exceptional customer service and personalized assistance. To establish a reputable brand name in the industry, travel agents need to use these tools in their favor.

Control the language of the account

You can set your entire account's language or make adjustments following your preferences for your account.

Your Travel Website in Your Choice

Businesses that want to connect with their clients through a professional site can profit from travel Website development solutions on white label. White labeling is branding. The advantages of continuously providing users with the branding on your site are very appealing to your web design agency.
LIFT Travel Solution plugin
Its LIFT Travel Solution plugin is an extremely efficient tool that professional designers make. This plugin is perfect for online travel agencies and tour businesses. With this plugin, you'll be able to quickly transform your site into a social media travel networking site and help your clients review popular tourist destinations and leave reviews on your products. Also, your site will receive frequent visits and generate more revenue each day.
It's a great alternative for travelers, tour companies, and ticket sales, making it easy for them to handle the management of tours and permit customers to purchase any tour package. Online tours can be booked through their website.
Furthermore, tours are offered with a web-based booking tool that permits the tour's date to be set based on the timing. If a tour is scheduled to run continuously for a month and then runs on a particular amount of days, there's no requirement to set up additional tours. The entire tour can be created as one. Specifying how many tickets are needed for each tour step is also possible.
In addition, this online booking software is compatible with numerous WordPress themes for travel, so you can easily use it. Furthermore, it has several impressive and useful features that will make your customer experience more pleasant. For instance, it has an extremely powerful backend dashboard that can be used by the admin and the customer as well as secure payment options like PayPal credit cards and electronic documents ... So, with all the information, it is the ideal Tour software for your travel-related business. Any travel and tourism agency must have a website.
A few of the most powerful functions are part of the LIFT Travel Solution plugin.
1. Increase customer purchases: Online tour searches allow customers to choose tours more flexibly. They can search through all the details to select the tour that is suitable for the best for them without needing to call. Furthermore, you can manage your online bookings 24/7 effortlessly and efficiently.
2. The Tour Operator Pro: feature allows you to monitor and control your travel portal website. Report your monthly and annual profits as well as custom orders. Create a reservation and save information about customers,
3. A powerful search tool: With this plugin, guests can easily locate the perfect tour for their requirements using a powerful meta search engine. It can locate tours based on the location, tour type, or even what they wish to accomplish.
4. Information about the itinerary: Knowing precisely what to do is essential when deciding if a client will purchase your tour. Using this feature, you can include an itinerary specific to every tour day to allow your guests to know what will happen during their trip.
5. Easy Booking: Once they have reviewed the tour's information, your customers can book the tour in only one click and only one page to complete their information before completing the checkout.
6. The Activities: page lets you build activities that include walking, sightseeing tours, mountain biking, and many more. It is possible to link different tours to these. For instance, when a user goes to the Hiking page on the website, they'll be able to look up all trips that incorporate hiking.
Why choose the LIFT Travel App for Travel Business Development?
We have a wealth of experience developing innovative travel apps that provide outstanding solutions to our customers. We create great mobile app development applications for tourism and travel businesses with the latest methods and technologies. We are a leading travel portal software development firm that offers feature-rich applications and functionality for tourism-related business solutions. We have a wealth of experience creating tour and travel application solutions, such as portals for travel websites, travel planning apps, ticket booking apps, and many other services.
One-stop destination

As a complete answer for the development of mobile applications, we develop future-proof apps.

Increase your Brand's Reputation

We are here to assist you in enhancing your brand's visibility by offering the highest-quality travel app development.

Hassle-free experience

It's okay to be concerned about something when hiring us to develop travel application services.

Provide Customized Experience

If you have a travel application with a travel app, you can give a different experience to clients. For example, trip planning hotel reservations, trip planning, or estimated travel budgets good-designed apps make life simpler for customers.

Monitor Customer Actions

Travel apps help you learn more about your customers. Understanding the behavior of customers and their needs will allow you to tailor your offerings to improve your business's efficiency.

Streamline Customer Engagement

It is possible to add automated features to the app, eliminating the need for a manual response.

Improve Customer Support

Customers require support for many different reasons. It could be related to the application's capabilities and payment or travel related. Apps for travel make customer support easier to access.

Quick delivery

Our business is known for providing mobile applications on time and within your budget.

Secure Payment Processing

Allow customers to pay using their preferred digital wallet. These apps guarantee security for payment processing.

Easy Onboarding & Profile Creation

Provide customers with an effortless onboarding experience while allowing users to create a user profile quickly.

Customer Review

The apps have built-in review capabilities that allow customers to review restaurants, hotels, and flight experiences.

Round-the-clock support

We offer 24/7 support for our customers to ensure your app will always be up.

Affordable

It is possible to purchase low-cost mobile application design solutions for travel agencies.
The impact of Technology on Travel Agencies
One hundred years ago, when computers were beginning to appear in an era like this, all they could do was arranging a flight for a customer and then keep the documents.
Technology can make everything easier to do or make it more difficult. It could be the travel agent's greatest friend or create a nightmare. With most packages and cruises being made through agent technology, the impact can be felt daily. In addition, we must mention (but we'll) the Internet usage by travelers that have both positive and negative effects on travel agencies.
The speedy Internet permits quick communication with the travel partners of an agency, and making reservations takes minutes and not hours. Efficiency is enhanced, as is customer satisfaction and travel partners get bookings quickly, allowing them to determine their staffing needs according to their needs.
The disadvantage of high-speed Internet is that users now act as travel agents. Online booking engines can make price comparisons in only a couple of seconds, and travel schedules for nearby dates and destinations can be viewed quickly.
Travel agencies face a different issue: some customers search online for information and book through an agent. For this type of modern-day customer, it requires understanding your client's current knowledge and increasing it when they make their reservation. Most people appreciate getting a professional to help them navigate the maze of multiple transportation options and transportation stops.
It was essential for traditional travel agents to alter and modify their strategies to remain relevant in the ever-changing marketplace. Today's e-commerce-driven environment allows them to improve the personalization of their content and effectiveness. More than half of travel agents agree that despite all the challenges technology has proved to be beneficial since it can help influence the personal touch and streamline travel transactions.
Customer focus
Our UX strategy is built on understanding the goals of users and the platforms and channels they utilize to interact with your product. We assist travel technology companies in tailoring their offerings to desktop, mobile or voice-driven chat and even VR/AR environments in creating seamless employee and customer experiences.
Excellence group
We are here to help you collaborate with business analysts, designers, engineers, and data scientists in all development stages, with task-specific and expert knowledge within the field of travel. We help bridge the gap between the vision for business and technological advancement.
Data Leverage
Any travel technology company performance today depends on coherent data utilization. We connect architectures using various data streams to display the data and analyze it from various sources and develop decision-support systems that allow for predictive disruption management, inventory and crew operations, and a deep understanding of customer requirements.
Your Needs, Our Priority
We understand your business and ours, which is why we can provide you with custom suggestions based on your specific business. Utilizing LIFT solutions development to provide an improved travel experience is at the core of our work. We constantly adapt to meet your needs, creating tools and services that meet your travel website's requirements. Our products for travel technology are on the cutting edge and growing rapidly to keep up with the requirements of the global travel industry.
We have integrated LIFT solutions to provide your customers with an extensive smooth booking process. With the personalized interface, you can give your customers the best booking experience, increase the rate of adoption, and encourage compliance with their travel policies! Adivaha team will go over and above to provide top-quality service and show that you have made the right choice.