bg1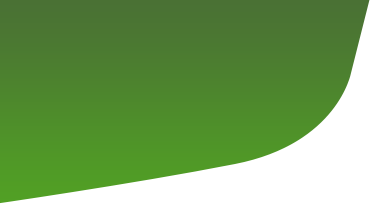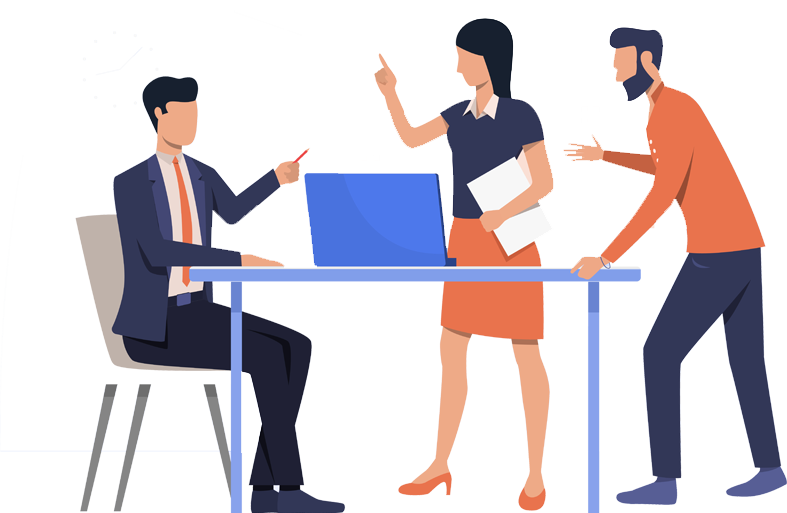 Kiwi Flights API Integration
Border
Over the last seven years, Kiwi.com has built highly competitive content operations and tools, and worked on automating as many processes as possible to allow us to take full care of our customers. Kiwi Flights API integration means that clients can sell Kiwi.com flight inventory on their site or mobile apps
Kiwi Flight API Integration
What Solutions We Provide to
Our Valued Customers
Key Benefits of Kiwi Flight API Integration

Whitelabel Website
Ready to GO LIVE KIWI Flights whitel label travel website with 100% customizations

Wordpress Plugin
Offer WordPress plugins using your Galileo uAPI. Cater easy to host solutions to agencies having their own WordPress website.

Crossplatform SDK
Have a website already? Integrate Kiwi Flights Api SDK in your website and mobile apps

B2B Travel Software
Onboard other travel agencies under your branding and watch the revenue take off with Travel B2B Solution

Corporate Travel Software
Manage corporates at ease with integrated expense management system. Detailed reporting, Policies, Preferences and much more...

Mobile APPs
Be visible to your customers always with easy to use Private Branded Mobile APPs hosted on your Stores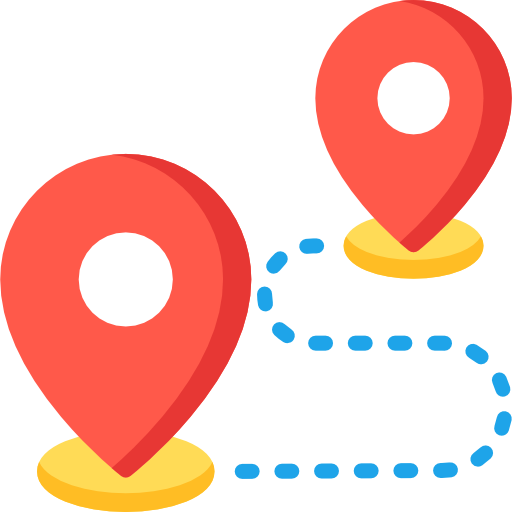 Travel APIs
Distribute your APIs to the technical companies with API explorer and full documentation. Let them build their application from scratch and showcase their creativity.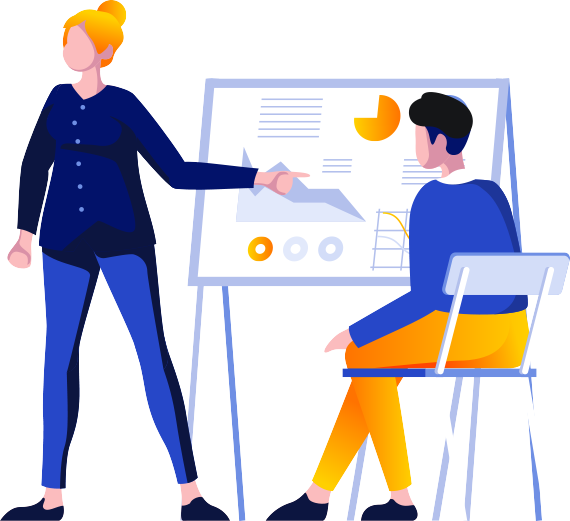 We Help to Implement Your Ideas into Automation
We offer ready made and customized OTA solutions for B2C, B2B and B2E travel portal development with Kiwi Flights API integration. It is a web-based online reservation system and travel management tool with integrated expense management system.
DIY Products "Do it yourself" products. Onboard your agents by yourself. Easy Setup!

Integrated Expense Management system for better control over Finance.

Modern Designs Offer from a collection of niche designs. Modern Layout, 100% Customizable

100% Private branded Confirmation and Cancellation Email templates.

OK Tested solution by more than 1000+ customers using Flight Integration API.
Features
USPs of Kiwi Flights API Integration
Start selling Virtually Interlined flights from KIWI Flights inventory almost immediately and benefit from all our tools in one place
Easy Integration
Integrate into any website regardless of the platform you are using
Multiple Designs
Choose the layout you find best fit or go with our premium designs
Multicurrency
Offer the price in local currency based on customers Geo location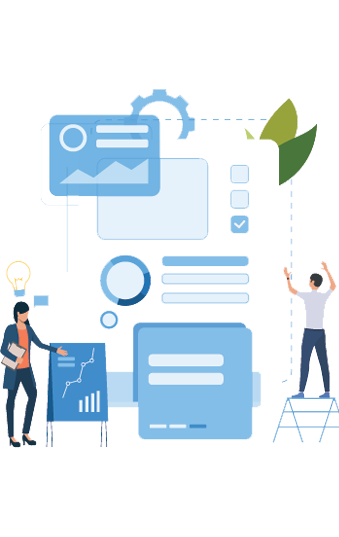 Expense Management
Integrated Expense management system lets you manage your funds on the fly
Intense Reporting
Pull report of almost anything. Get Daily & weekly reports via email.
100% Customizable
Customize the plugin as per your branding and layout with easy interfaces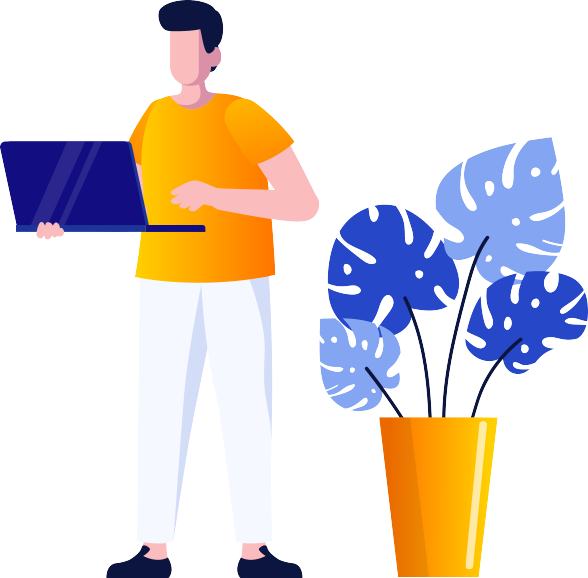 Don't just sell inventories Sell an experience
Business is not only about selling rates. Its about selling it through different channels. If you have a KIWI API Key, partner with us and Onboard your agencies and channel partners regardless of their audience be it B2C, B2B, B2E or a Tour operator. Relax and watch your business growing.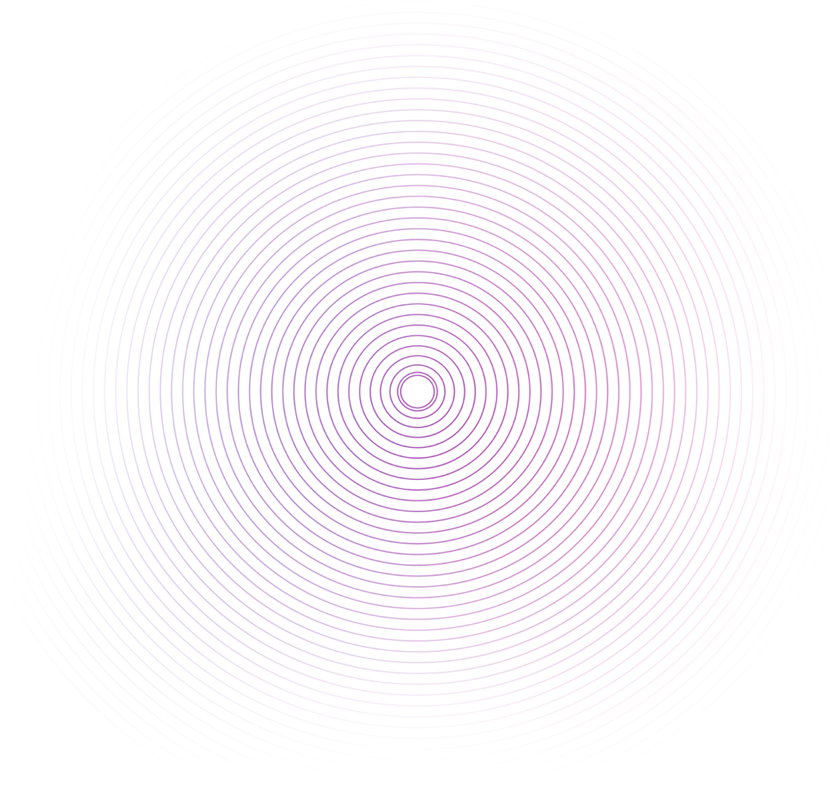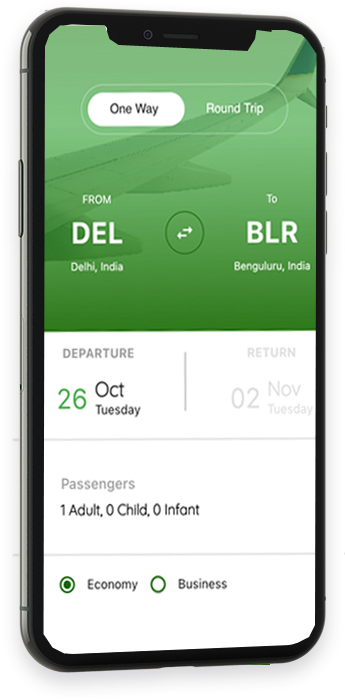 Online Mobile APP Builder
Creative ways
to Showcase your business
Let your agencies bring their Android APP to life with few click. Multiple designs, Easy Customization, Online Compilation, Instant Download!
Integrated Payment Gateways
Install/Activate the Payment Gateways of your interest. Enter your credentials and go LIVE pretty instantly.
Our Pricing Plans
Setup and Open Your Online Store Today
Starter Plan
$3999
One Time Setup Charge
B2C Plugin/Whitelabel
Flight Integration
Free Website Hosting
Free SSL
Free Setup/Support
Yearly Maintenance - $199
Get Started
Business
$6999
One Time Setup Charge
B2C Plugin/Whitelabel
Flight Integration
Must have your own hosting
Email/Whatsapp Support
Yearly Maintenance - $199
Get Started
Partnership
$9999
One Time Setup Charge
Customized B2C Website
Flight Integration
WordPress Plugin Builder
Platform to sell Your Api
Resell White Labels under your own branding
Must have your own hosting
Email/Whatsapp Support
Yearly Maintenance - $499
Get Started
Kiwi Flights Solutions
Technology advancements have brought about significant changes in the airline industry. Modern Era air travel is the most popular and fastest way to travel the world. Many travelers prefer flying by plane to other travel modes. This demand has led to airlines shifting their flight booking business online.
This has led to a rising demand for the best Flight solution. Kiwi Flights Solutions is the heart of any travel business. They can sell flight tickets or create beautiful maps-based travel guides.
Flight APIs allow travel platforms to share flight deals online. Stranded Flight Solutions increases passenger loyalty and enhances the customer experience. This strategy allows the airline to save significant money and generate ancillary revenue during irregularities.
You can instantly book worldwide Flight accommodation, transport, refreshment vouchers and monetary compensation. All information is sent globally via SMS, mail or voice call to the passenger's mobile phone or printed by agents at the desk. Respect local regulations and preserve the reputation of the agency when they are violated during an irregular operation.
But the thing that comes to our mind is: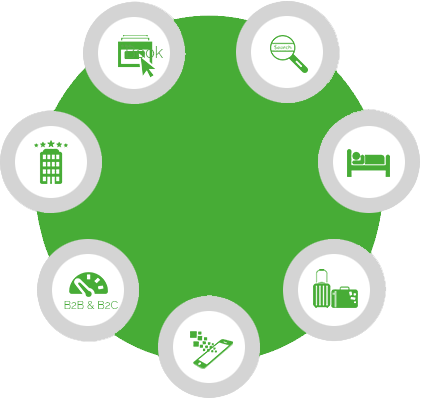 Kiwi Flights Solutions
Why do Kiwi Flights Solutions offer for your Travel business?
Flight Solutions provides a complete range of private aviation services. We can help you save time and maximize your resources while moving at a pace that suits your life.
Kiwi Flights Solutions' strategy is to become the world leader in online travel agencies, making everything they need and want to know available to their customers. Kiwi Flights Solutions' travel planning data is just one of the many features it wants to introduce, in addition to its patented technology and 24/7 customer service, all to make travel easier and more enjoyable. Of our customers.
Kiwi Flights Solutions is a preferred choice for many Travel Management Companies, Online Travel Agents, and wholesalers. Customers can filter through various parameters and book tickets with ancillary services. Travel operators can integrate all major GDS in their feed and book flights worldwide.
Kiwi Flights Software was designed from the ground up as a complete solution to travel agents. You can manage all aspects of your inventory, including agent control, bookings, and ticket reservations. It is easy to manage customer service and customer support with a single structure.
Kiwi Flights Solutions is a complete flight booking quotation system that automates the booking process to help book flights online for particular seats available from various flights and increase revenue. It comes with advanced features and functionalities of third-party supplier integration, GDS connectivity, inventory management, quotation management, b2b/b2c booking engine, one-way, round-trip, multi-city search option, reservation management, reporting, customer management, customized design and layout, Multilanguage, multicurrency, payment gateway integration and more.
Modern reservation systems enable passengers to book directly from their airline's website. These systems store information such as schedules, booking classes rules and fares/tariffs. This is especially important in today's age of dynamic pricing. Global distribution systems serve as the middleman between service providers and travel agents.
Every airline company's success now depends on the ease and convenience it offers its clients. Every travel company, regardless of size, needs an online flight reservation system to survive in the competitive industry. With an online flight reservation system, the presence of travel companies has become global. Here we will learn about!
Kiwi Flights API Integration
Kiwi Flights White Label Integration Services
Kiwi Flights B2B solution
Kiwi Flights Plugin
Kiwi Flights SDK Solution
Kiwi Flights Mobile App Solution
Let's come and know about details.
Kiwi Flights API Integration
The Kiwi Flights API Integration was designed to make it easy for you to quickly get all the information and tools you need. It also assists you with remodeling your business module.
The Kiwi Flights API Integration, the most popular flight booking tool in the modern era of the internet, is the one that people are talking about. It takes the flexibility of search engines and adds many extremely helpful features to help you find better routes and prices.
At Adivaha, the best Travel Technology Company, we provide fast technology services and Kiwi Flights XML Integration Services to SMEs and large enterprises. Travel agencies can use our platform and portal development to create cross-platform solutions that ensure a positive user experience.
Kiwi Flights API Integration can easily be integrated into your website. Kiwi Flights will offer the best flight deals to your customers. Customers can book and pay for selected flights from your website.
Kiwi has an integrated payment gateway, so your customers won't be redirected directly to Kiwi to make further bookings. Adivaha is a travel software solution that will help you grow your business. It includes doing an initial search, booking online, managing reservations, and obtaining the best price.
What is Kiwi Flight API?
Flight APIs are web services that access flight deals from suppliers and consolidators. This Flight API enables airlines, travel agencies, travel companies, and tour operators to access global flight deals and content such as round trip, on-the-way, multi-city, and group booking combinations.
Are you a travel agency or company looking for a Flight API Provider to create a flight booking engine?
Let's get to know the best Flight API Providers for your business.
Adivaha, a leading Flight API solution provider, offers the best Flight API Integration Solution to Airline, Travel Agents, and Travel Companies around the globe. We offer Flight API integration for existing and new travel websites. Flight API integration allows travel agents to connect with global airline inventory, thereby increasing business revenues.
Today, we will explore Why Travel Agents Need Flight API in the Travel Industry.
The Flight APIs allow travel agents to seamlessly integrate flight-related content from multiple suppliers to offer their customers the best flight deals and competitive airfares. Flight APIs can be integrated into any existing or new online travel website.
Kiwi Flight API Provider actively participates in constantly upgrading flight content to be ahead of the competition.
Flight API Integration allows travel agents to connect with all the top airlines. Flight API Integration is a trusted global distribution system that allows travel portals to offer all services from one place. Flight API allows travelers to search for the best deals and integrates all flight services.
The Kiwi Flight API offers a broad range of flight inventory, from low-cost carriers to luxury flights. Our Flight API includes flight content from major, low-cost, and hybrid airlines, corporate fleets, and corporate fleets.
Kiwi Flight API will allow travel agents to increase revenues, sell large flights, and expand globally.
The Kiwi Flight API allows you to get flight data from Kiwi.com to track statistics, create your mobile app or service for flight ticket search searches, and more.
You can also search for locations using Kiwi Flight API. This API allows you to query by radius, airport code, hash tags, and other parameters. The API can also be used to obtain information about popular destinations and calculate the cost of flights by date or city. It is also possible to sort search results by cities.
Key Benefits of Kiwi Flight API Integration
These are the top benefits of using the Kiwi Flight API solution for your travel blog.
You can create multiple apps for your business because of the many request types.
Developers can easily understand APIs and fine-tune their apps with the simple API documentation.
If you have any questions, our support team is happy to help.
Promoting Kiwi Flight API services can earn you a 3% partner bonus.
Book your airline tickets online
See flight affordable fares
Find round-trip and one-way flights.
You can search for flights by airport name or city.
Cancel your airline tickets
The solution is available with a very simple, mobile-friendly booking process.
Filter your flight search results by price and airline, flight duration, and number of changes
You can search for air tickets orders by ticket number, tourist name, and airline carrier
You can search for flight departure/arrival details, including time, class, airline, direct flights, and flexible dates.
Kiwi Flight API: How to Make More Money on Flights
Kiwi Flight API is a great way to get real-time flight data and display reliable and relevant information on your website. This solution is not enough to make your travel blog profitable. You need to look at other monetization options. You can also monetize your project pages through social networks. These tools cannot be integrated with Kiwi Flight API but can provide a source of income through other partner tools offered by affiliate programs.
These tools usually include widgets, banners, partner links, and widgets. Affiliate links can be used to promote hotels, flights, car rentals, or other travel services. You will earn commissions on each booking made using your affiliate link. These are the top benefits of monetizing your blog through affiliate programs.
Via.com API is a leader in the development of travel portals. We offer cost-effective solutions to develop travel portals for small and medium-sized travel businesses. This solution will meet your needs. Their innovative and competent approach to travel portal development results in meaningful results that increase revenue for the company.
These tools usually include widgets, banners, partner links, and widgets. Affiliate links can be used to promote hotels, flights, car rentals, or other travel services. You will earn commissions on each booking made using your affiliate link. These are the top benefits of monetizing your blog through affiliate programs.
To get started, you don't need to invest. You can add affiliate links and traffic to your blog if you already have one. Many website builders available will help you create a travel blog.
Low ongoing costs and risk. Affiliate marketing doesn't require you to create a new production line or take on any risk with your investments. You can switch to other affiliate programs if your current program isn't working.
Unlimited earnings. Affiliate marketing is performance-based. The more bookings that you encourage users to make, you will earn. Affiliate marketing benefits both the brand as well as the affiliate.
Via.com White Label Integration
Your first instinct as a travel entrepreneur is to create your brand and develop your travel products or solutions. It cannot be easy to create a product and manage all aspects of marketing in this highly competitive industry. To increase your revenue, purchasing a Via.com White Label solution for travel is a smart idea.
Adivaha offers the best white-label online via.com solution. It is ideal for travel agents, tour operators, destination management companies, travel portal development companies, and travel agencies. This Via.com White Label Integration allows them to automate their travel business processes and improve business profitability.
Via.com White Label solution is a product or service developed by one company and rebranded and resold by another company under their brand logo. Via.com White Label solution is rebranded and resold under your brand logo to clients.
Adivaha offer Kiwi flight API with more benefits to the business traveler
The travel technology company Adivaha announced the API integration into its platform, a travel technology company, and is a pioneer in applying technological solutions to the travel sector.
Users can enjoy the benefits of comparing prices offered by both websites, including flights and localized transportation networks. The Travel Tech Company is an Adivaha travel and expense solution for all Adivaha members.
It's great to partner with a company that shares the same values and has a similar long-term plan and vision to revolutionize the travel industry further. We are excited to integrate Kiwi products into the Adivaha platform and look forward to seeing the benefits of Kiwi flights API.
Kiwi Flights White Label Integration Services
A Kiwi Flight white-label solution is a product/service you can rebrand and resell to your clients. White Label Solution is a product that Company A has developed, and Company B has rebranded and resold it.
Kiwi Flight white-label solution offers innovative White Label Solutions for travel agents, tour operators, travel management companies, and destination management companies to set up Travel Websites with advanced B2B/B2C Travel Portals for Flight, Hotel, and Transfer. This will automate the travel business process and increase revenues.
Our team of travel professionals creates and develops White-Label using the most advanced travel technology. We deliver highly customized white-label solutions tailored to client business needs.
Third Party API Integration is a feature of this Kiwi Flight white-label solution that allows you to easily integrate inventory from worldwide suppliers into your travel portal or website. This Kiwi Flight white-label solution allows you to sell hotels, flights, transfers, packages, and activities online. It also provides faster responses and dynamic travel data to enhance customer experience.
Kiwi Flight's white-label solution, which can be rebranded as a product or solution, offers the best website development and design customization. Travel agents have the option to upload their logo and choose their theme. They can also sell their preferred services.
Kiwi Flight's white-label solution supports Multilanguage and multicurrency features to enable travel agents and customers to use online search and book functionality and travel options in the local language and currency. This will enhance the customer booking experience.
Kiwi Flight's white-label solution is an important component of White-Label that allows travel agents and tour operators access to the most global travel content. This includes flights, hotels, ++transfers activities, restaurants, and more. It can also help them book trips using a single B2B/B2C booking engine platform.
Kiwi Flight's white-label solution is ideal for travel companies looking for flights, hotels, transfers, package bookings, activity bookings, restaurants, and car rental reservations.
Kiwi Flight's white-label solution is ideal for travel agents looking to build brand awareness and get top B2B/B2C travel websites/booking engines.
The major advantages of the White Label Travel Portal are:
Affordable: The best solution for small and medium-sized travel agencies is to choose a White Label Travel Portal Development. You can reduce the costs of portal development and research by outsourcing your product development to a White Label Travel Portal Development Company. The portal is already designed, built, and ready for use.
Time-Saving: This situation will not be ideal for you if you don't have time to create all the required modules. You will benefit from the expertise of White Label Travel Portal Development's technical team and have them meet your client's requirements. There are no other problems. A white-label service for travel agencies saves time and effort in project delivery. It is unnecessary to spend time searching for data analysis and assembly experts. This service is quick and convenient.
Quality Assurance: A company's center business might be located in a specific location, but a White Label Travel Portal allows a travel agency or business to expand its offerings. A White Label Solutions flight booking system can offer their customers everything, including hotels, buses/cars, and other tourist activities/tour packages. The White Label Travel Solution provides a complete service by industry experts with unparalleled knowledge and expertise. Therefore, it can fulfill the requirements of travel agencies that it cannot meet on its own.
Reliability: While the templates can be used by other travel agencies. White Label Travel Portals have been created for your Travel Business. It can be customized to reflect your business's values and preferences. A white-label portal for travel increases your visibility and allows your customers to enjoy the new features you have added.
Customer Satisfaction & Retention: White Label Travel Portal with more options for customers. This portal offers a combination of flight booking, hotel booking, and tour package booking systems. This wide range of services increases customer satisfaction because they can access all information from one place. Customers are satisfied because of the great navigation, booking experience, and competitive rates for all bookings.
Technology loaded for customers: The White Label Travel Portal offers both the benefit of high-end technology and the opportunity to explore technology-inspiring solutions. This allows you to enhance the customer's offers and helps you to start new businesses in new areas.
Kiwi Flights B2B solution
Online travel agencies can sell their services through the Kiwi Flights B2B solution. Managing a travel agency or wholesaler is essential as it reduces production and management costs. A strong website or flight booking portal is essential if you are looking to establish a strong position in the travel industry.
Adivaha, a top Travel Technology Company and Flight Booking Portal Development Company, helps clients maintain a healthy and profitable business. Experts in the industry developed our Kiwi Flights B2B solution. We listen to our client's needs and offer the best solutions.
Our Kiwi Flights B2B solutions are fully customizable, responsive, and integrated with global API. This allows you to access thousands of flight providers from one platform. White-Label Travel Portal modules are also available for those who wish to travel online in less than a week. You can quickly create a travel website using the B2B HTML3_ HTML4_. For the best B2B White Label Travel Portal Development, contact us.
Benefits of Kiwi Flights B2B Solutions
Booking Management in Real-Time
Mobile-Friendly Design
Automated Booking Confirmation
Fully customizable system
You can save time and money
Multiple payment integration
Multicurrency support
Multilanguage support
Markup is easy to set up
The largest network in a global environment
Register/login as an agent easily
Define the type of agent - Cash, Credit
Create sub-agents
Create a profile for agents
Create your package
Flexible markup & commission settings
Bookings in Real Time
Real-Time Cancellation
Issue online voucher
Invoice & receipts
Integration of Payment Gateway
Get auto alerts for confirmations, bookings, and tickets
Comprehensive MIS reports
Mobile Responsive Design
User-friendly interface
Real-Time Reporting
The Major Features:
Multi-Services: Hotel, Bus, Flight, Hotel, and Cars. Holidays, Tours.
Full-Level Admin CMS
Multi-level Agent Management System
Create B2B, B2B2B, Agents, sub-agents
You can manage pre-, post-, multiple, and multiple markups, as well as discount structures, at different levels
Subagents can be paid and credited.
Subagent dashboard: Manage notice boards and promotional advertisements
Deposit Management System (Instant top-up through the payment gateway credit or deposit)
The advanced reporting system allows you to manage agent bookings and payments
Integrated the 3 rd. Parties and GDS APIs to travel agents
User Management
Credit alert limit and deposit settings
Responsive agent dashboard
E-wallet system
Mobile-Friendly Design.
Website Development/Customized Travel Portal.
High flexibility
B2B/B2C travel portal.
Search and book functionality in real-time.
Integration of APIs from Third Parties
Integration of Payment Gateway
Add Markup.
Multicurrency.
Multilanguage.
Business Reporting.
B2B, B2C Sales Channels
Travel Mobile App Development.
Kiwi Flights Plugin
Kiwi Flights Plugin is an advanced plugin allowing you to create travel agency websites online on WordPress quickly. Our Kiwi Flights Plugin software uses globally recognized apps and uses universal API providers. This flight booking plugin is a robust and adaptable WordPress plugin you can use for any business confidently.
This SEO-friendly, scalable plugin allows you to create bespoke travel packages and itineraries on the move. You can create unlimited travel packages with this plugin. You can quickly add all the information required to create a trip: description, price range, itinerary builder, and duration.
Our plugin for bookings can be used to build a great travel and tour management website. It is easy to use and compatible with most WordPress travel themes. The flight booking API integration is a new invention that assists airline officials, travel agents, and travelers.
Our Kiwi Flights Plugin solutions include boarding passes APIs for mobile check-in, baggage fee management, and airport transfer booking system systems. You can add details to your email, create an itinerary, add travel packages, and use multiple payment methods.
Our Kiwi Flights Plugin includes advanced inventory, ticketing, and customer management software. We have modified the airline reservations system to include seat management, luggage check-in, price calculations, and seating management.
Kiwi Flights Plugin stands out among the unlimited WordPress Travel Booking plugins. The tool's powerful features will allow you to manage your online booking and order systems. You can list many hotels, tour plans, resorts, and other details so your customers can easily book online using the various Woo commerce payment methods.
Key Features and Highlights
Unlimited travel packages are available: You can add as many trips as you wish. You can add a trip and trip gallery, description and price, duration, and FAQs. You can also use the itinerary builder. You can also include a day-to-day itinerary.
The Smart Travel Booking Process: It is easy, fast, and smart to book your trip online. Based on how many people are booked, the price is automatically adjusted. Booking forms only include the required fields, allowing faster bookings and higher sales.
Payment Processing: Kiwi Flights Plugin supports PayPal Standard payment processing. You can easily receive payments using your PayPal account so that customers can book online. We are currently working on adding one to improve payment processing. We welcome your suggestions and requests regarding payment processing. Please contact us here.
Kiwi Flights Plugin has an inquiry form. This form is located on the trip page. It allows travelers to locate the form and fill it out easily.
Email Notification for Bookings: You can personalize the message your customer receives when booking a trip. You will also receive an email notification whenever a customer books a trip through your website.
Booking details: All the information about the booking is saved on your website along with the travelers' details. Just click a few buttons to get the booking information or any other information you need.
You can add more tabs to each page by creating additional tabs. Each page has four tabs (Overview. Itinerary. Costs. FAQs). You can easily add more tabs to a page for your trip. You can also change their order.
Destination page: It is easy to create destination pages. You can create destination pages. A traveler can view all trips associated with a destination when they visit a page.
Activities Page: You can create pages for activities such as hiking or biking, sightseeing, skiing, etc. You can then connect different activities to this page. When a customer visits your site, they will see all of the activities you offer and the entire list of trips that include each activity.
A customer can view all hiking trips by visiting a Hiking page.
Trip Type Page: With the Kiwi Flights Plugin, you can categorize your trips based on their types. You can create multiple Trip Types and then link them with your trips.
You can create trip types such as dog-friendly or child-friendly, budget travel and nature walks, weekend trips, etc. When a customer clicks on a single page (e.g., dog-friendly), all dog-friendly trips are displayed.
Currency: You have the option to choose which currency you would like to sell your trip package.
Translation ready: The plugin can be translated into any language. You can use the plugin to translate your website into any language you prefer.
What is Kiwi Flights SDK Solution?
You need the right tools to create a product. Instead of cutting down trees to make wood or gathering the brick components to make bricks from the ground, you can buy these products. This is similar to creating an app. It's not necessary to reinvent the wheel. Progress is made when you take the knowledge that has been accumulated and applies it to your work.
Kiwi Flights Software development kits allow you to add functionality to your app. The SDKs make it easier and faster to build the basic components of an app. It is best not to reinvent the wheel for data storage or location features. Developers can use SDKs to create applications without having to write the code. Kiwi Flights SDK Solution often comes with a full-featured product that doesn't need to be integrated with any other components.
Technically, developers could skip SDKs entirely, resulting in a slow and tedious coding process. Developers use Kiwi Flights SDK Solution for basic features like logging in, location services, and mobile payments. Developers can also use Kiwi Flights SDK Solution to create more complicated features such as AR and VR.
Kiwi Flights SDK Solution simplifies complex integrations by making it easier to create authorization signatures and process SMS messages in native languages. Software development kits are also useful for creating services that can be used on specific platforms or with particular providers. It's nearly impossible to create software that works in this environment.
How does a Kiwi Flights SDK Solution work?
Kiwi Flights SDK Solution provides a complete framework that allows software developers to create software applications more quickly and structurally. Using a Kiwi Flights SDK Solution easily is just as important as the tools included.
This is how Kiwi Flights SDK Solution works:
Developer downloads and installs the appropriate platform-specific SDK.
The IDE is where developers start to develop. To develop new apps, developers can use the SDK's APIs.
The instructions, documentation, and code samples can be used by businesses to create an app. This will give the developers a head start.
Kiwi Flights Solution may also have regulations or conditions that must be accepted before they can be used, particularly for applications in alpha or beta stages. This is especially true for software that uses algorithms that aren't publicly disclosed (not open-source). The Kiwi Flights SDK Solution can be subject to a license agreement. This ensures that the software is not distributed under an incompatible license.
Kiwi Flights Mobile App Solution -
The Kiwi Flights Mobile App Solution Development Services will help you with all aspects of flight booking mobile apps including cost and features. As a Development Company, we can quickly create any flight booking app. To make online ticket reservations, you can use the Kiwi Flights Mobile App Solution. As an Airline App Development Company, we have developed booking apps for many companies over the years.
What exactly is a Kiwi Flights mobile app?
You can now travel anywhere on the planet with Kiwi Flights Mobile App Solution. You can take advantage of the best travel apps to make your trip easy, from booking to boarding to managing it all. All the features you need, including booking details and general check-ins, as well as special promotions, are now available to you. It is time to discover the best and most cost-effective way to buy airline tickets.
Kiwi Flights Mobile App Solution: Benefits
Security & Privacy

Our highly secure services may be of benefit to your projects. Your data is also protected by us, which means that there are less chances of anything going wrong.

Advanced Features

Your flight booking app features can be easily adjusted to suit your needs with maximum flexibility and scalability.

Effective Communication

Customers' goods are important to our organization. Our employees are better at building trusting relationships with customers over the long-term.

Dedicated developers

Our specialized flight booking app developers can help you boost your projects. They are experts in many platforms.

On-Time Delivery

Our team of talented developers will develop a mobile app to book tickets for you based on your requirements and deliver the projects quickly.

Custom Design

Our UI/UX designers are responsible for creating the flight booking app with individualized layouts. They can tailor their designs to your needs.

Book your seamless flight using online airline booking apps

You can book and vacation online. These scalable apps make it easy for users to plan their trips in a cost-effective and time-efficient manner. This saves them money and time. We'll now look at some other benefits of flight booking apps.

You can easily purchase tickets

These apps are specifically designed for tablets and smartphones and offer a user-friendly layout making it easy to search and book flights.

Check INS begins at a time that's convenient for you.

You can check in early on flight booking apps. This saves time and allows you to avoid waiting for the airline to verify your papers. These tasks can all be done remotely via the app, which is a huge time saver.

Reservations and Customer Service are available 24/7.

These apps also offer 24/7 ticket booking and customer service, which makes it easy for customers to book flights and resolve any problems that might arise.

It's time-saving

The traditional airline booking process takes a lot of time. Flight booking apps have been welcomed as a boon by clients. They can book their flights anywhere, anytime, and with great ease.

Cancellations and changes are allowed.

Additionally, online ticket-buying apps make it easier to cancel or change flights in a matter of seconds.

When a cancellation is made, Refunds can be made easily.

It is easy to request a refund through the travel booking app if your flight has been canceled.
Kiwi Flights Solutions is a comprehensive travel management system
Kiwi Flights Solutions is the best system with an easy back-office module. This comprehensive booking management system can integrate with over 1000 flight service providers. Our partner with us offers them a strong B2B or Flight booking portal and a virtual office with flexible content management systems, unique back-office features, and the ability to automate all their booking functions. Contact us today.
Kiwi Flights Solutions has advanced features such as third-party supplier integrations, GDS connectivity, and inventory management. It offers quotation management, one-way, round trip, multi-city search options, reservation management, and reporting. This Kiwi Flights solution allows travel agencies to sell tickets to B2B/C customers and provides real-time flight availability and prices. Based on the client's requirements, this flight booking software can be integrated with multiple GDS systems, LCCs, and third-party APIs.
Conclusion
For both vacation and work, travel is an essential part of our daily lives. The complete solution can help regular traveler's book flights. The integrated user interface allows for a more efficient service. This will make it irresistible to users. This is the main objective of our on-demand flight booking app. Our exclusive assistance will also help improve the overall quality of the output.
It is crucial to concentrate on customer satisfaction and business growth. Our experts are available to help make the aviation industry more efficient. It is difficult to grow and operate in this industry after the COVID-19 epidemic. We are embracing the possibility. A close inspection can help you identify and prevent business failures.
We will give our industry the best competitive edge. Our team is ready to provide customer-centric software development and flight booking apps. Our innovative solution will strengthen the industry. Online Kiwi Flights Solutions are much simpler and it is easier to manage aviation management. We are making operations more efficient and faster. This is possible only because of our efficiency planning and benefits offering. This field offers many business opportunities. The best place to get involved in flight booking solution development is this.