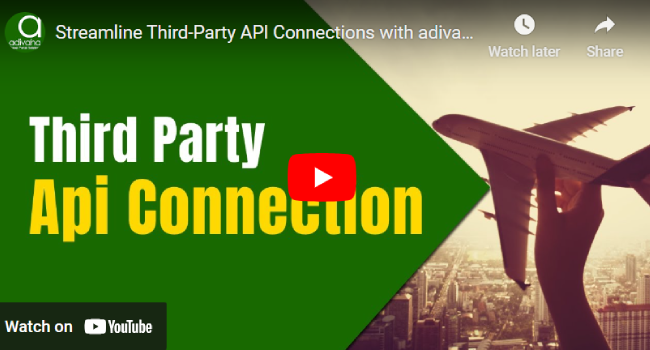 Third Party API Connections - Connect with the supplier of your choice.
adivaha® doesn't bounds you to use our API. You are free to use the solution under your direct contracting with suppliers ie. Travelport, Amadeus, KIWI, TBO etc (Full list can be found here). Once you and your supplier gets into an agreement. They will then share their API keys which you have to configure in the backoffice and you are done! Now everything including the settlement is all between you and your supplier directly and you will be using adivaha® solution just as a tool.
In this example, we will be installing the "Travelport Flights", configure API Keys and other random settings, and then activate it on the portal. The very same way the other suppliers can be connected under your direct contracting.
1. Login to your back office and navigate to APP Store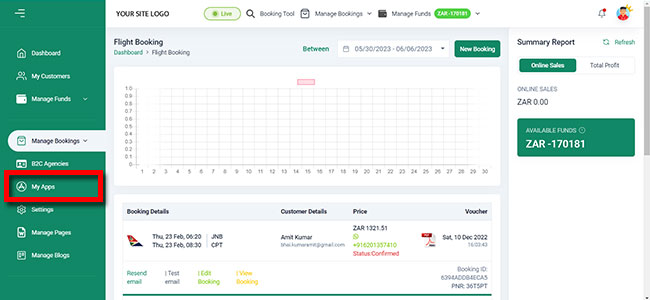 2. Then click on Third Party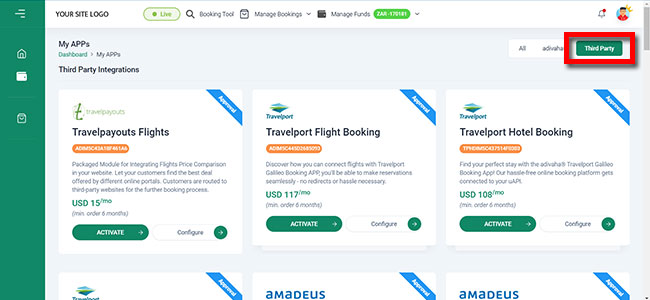 3. Then click on Configure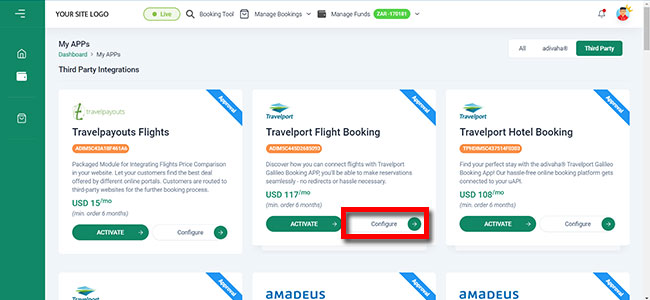 4. Fill the Detail and click on Save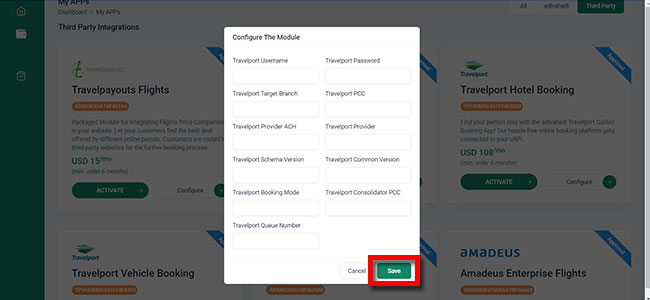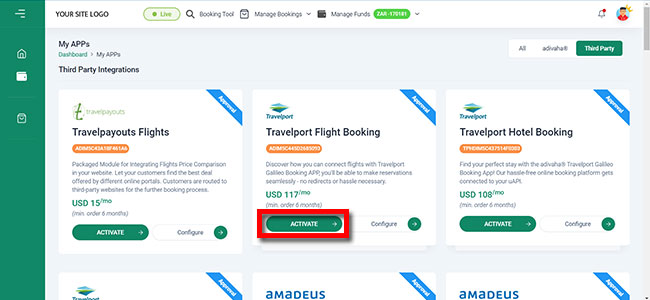 6. Put Your Activation Code In Box And Click Activate If You Don't Have Activation Code then Talk to your Account Manager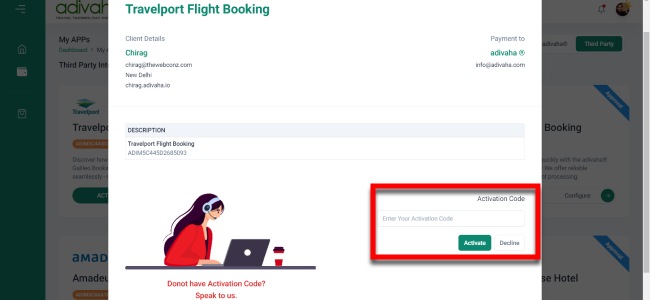 7. Once subscribed, you can either replace your existing flights with the Travelport Flights or, you can configure it manually later. In this documentation, lets say, we choose to "Auto replace".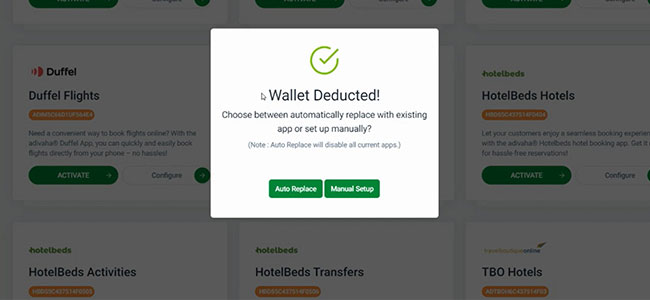 8. You should now find the Flights tab all functional using your own Travelport uAPI direct connection under your ofice ID.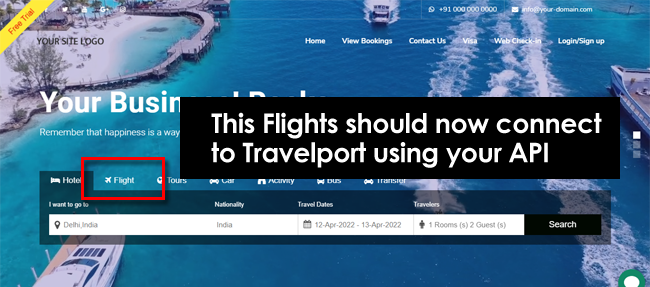 9. Donot hesitate to ask support for the XML Request and responses for the certification process in case of using direct connections.
Very same way, you can connect adivaha® Platform to any third party supplier, OTAs or GDS using your own API credentials under your own contracting.