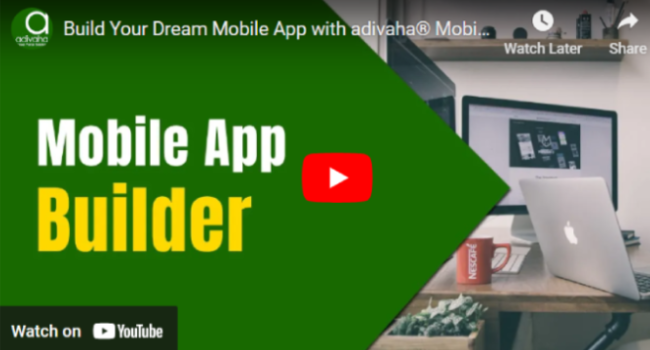 Create Your Dream Travel App Easily - No Technical Skills Needed!
Discover the future of travel technology with our user-friendly mobile app builder! Unlock the power to design and customize your very own travel app without any technical knowledge required. Whether you're a travel agency, tour operator, or adventurous entrepreneur, our cutting-edge platform empowers you to build a feature-rich app that showcases your brand and services. With an intuitive interface and a range of customizable templates, you can effortlessly create an app that stands out in the competitive travel industry. From seamless booking integrations to real-time updates and much more, our reliable technology has it all covered. Experience the joy of app creation and let your business reach new heights. Don't miss this opportunity - start building your dream travel app today and watch your business soar!
1. Login to your back office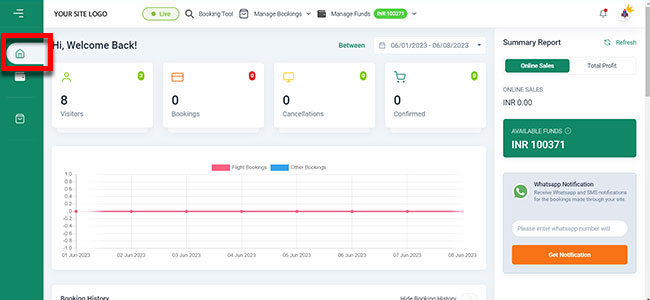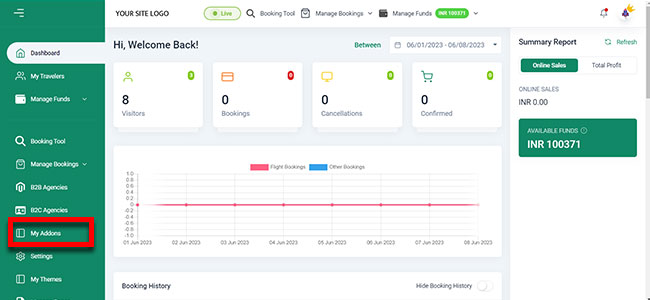 3. Find App Builder and click Configure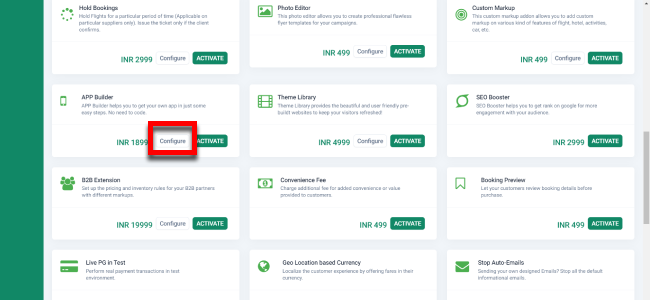 4. Click Start Building button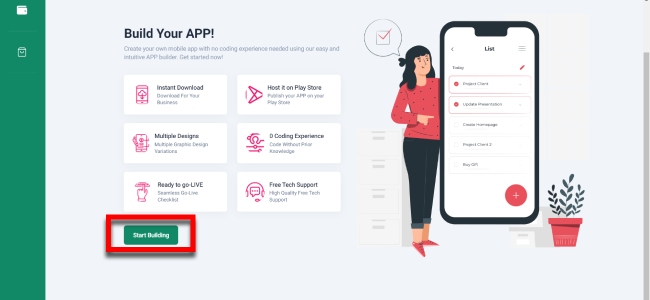 5. Enter your PID and KEY ID and click Go Next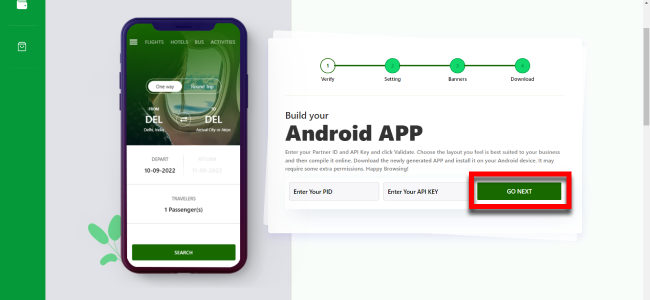 6. Upload your APP icon, select Theme and other configurable elements and click Go To Banners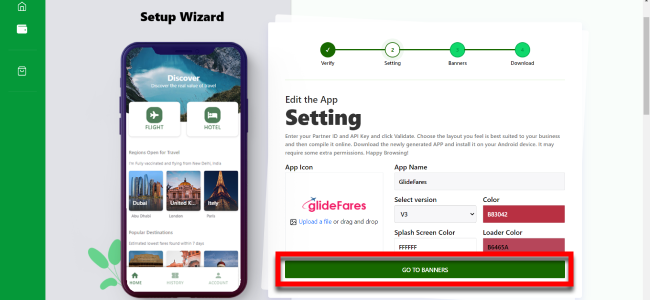 7. Upload the images that you wish to keep in your home page banner. Once you are finished with customization, click Setup and Compile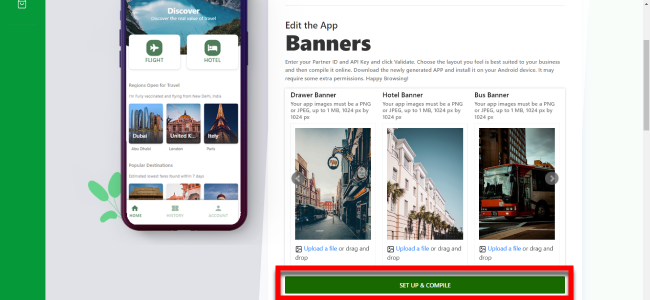 8. HURRAY! Your app is ready. You can now download and install to preview before hosting it on PlayStore. Once you are satisfied with the tweaks, you can then download the Released version and upload it on your PlayStore.