Build your own Travel Brand!
Ready to go-LIVE travel solutions that helps your travel agency to sell a range of travel services pretty instantly. adivaha® travel solutions make sure you have no boundation over your imagination, you can do everything online, without the need for any technical knowledge or design skills. Easy Backoffice, extensive reporting with integrated Funds Management System. Upload funds easily and instantly through Netbanking, Debit Card, Credit Card. The best part is, we do offer customizations in case you believe it will boost your business!
Free Flight Search APIs That One Should Must Consider
Application Programming Interface (API) is a tool for building software applications. APIs show that software components interact.
Even it might be possible that you are using one API right now but you are not aware of that. This is the age of technology, where everyone wants to do their daily work in efficient manner within no real time. In travel industry, widespread use of mobile phones and other handled devices have made Travel and Flight APIs a trending topic. Without the help of APIs, travel experience for the customers would have been very different.
Now, the question is that how APIs work and what is their functionality? Which are the some the Free Flight Search APIs that One should Must Consider before planning his/her travel schedule. In this article, I will be mentioning the list of some of the Flight Search APIs which you should be consulting without any cost.
Skyscanner Flight Search API
Skyscanner is a flight search engine that helps its users to find flights, hotels, cars anywhere in the world. Skyscanner Live Pricing API allows developers to access live pricing information of the flights and other travel services, by making request to the living pricing API. It has more than 50 million monthly users. One can directly request API access from Skyscanner. Skyscanner API lets the customers to search for flights and get ticket prices from its database. It's the perfect replacement for the now depreciated Google Flights. This API is a must for developers who are building a flight metasearch website, flight searching app, or some other flight-related software. Besides, Skyscanner has a very active community and detailed documentation.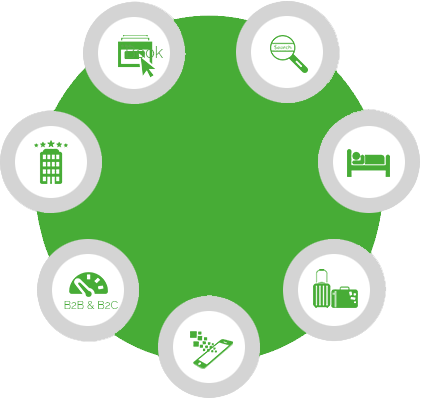 Free Flight Search APIs That One Should Must Consider
Amadeus Flight Search API
The Trip Purpose Prediction API by Amadeus utilizes AI prepared on Amadeus chronicled trip booking information to foresee whether a given itinerary is for a business trip or a vacation. They offer several APIs:
Amadeus Flight Choice Prediction API
Amadeus Flight Low Fare Search AP
The flight API integration allows users to access:
flight information
fares
sales reports
tickets purchase
Amadeus flight APIs can be used for production needs. They work in REST/JSON and SOAP/XML formats.
Airports Finder
Airports Finder allows you to find airports and their location near you. By providing a location through GPS system, Airport Finder helps its users to find airport in their GPS radius and ater that provides Free Flight Search APIs that One should Must Consider.
FlightStats Flex API
FlightStats offers a flight API that provides real-time flight data to travel agencies. The information includes details about flights, airports, fleets, routes, schedules, ratings, weather conditions, and so on. FlightStats offers two flight data APIs:
Flight Data Services APIs
Trip Data Services APIs
Both show real-time flight information for worldwide scheduled flights. The difference is that with Trip Data Services, they combine flight data with trip data.
IATA and ICAO Codes
The IATA and ICAO Codes API provides information about specific airlines by IATA code. It gives information about:
Alliance
IATA code
ICAO code
Low cost carrier status
Name and website
Name and website
Sygic Travel API:
The Sygic Travel API Track this API offers worldwide tourism and travel information accessible as a consumable database. More than 20 million spots from around the globe are accessible. The spots are positioned by prominence among voyagers. Data, for example, area, portrayal, photographs, confirmation charges, labels and opening times is offered from the API in 18 dialects. Focal points are coordinated to applicable visits and exercises which can be offered to end-clients so as to win subordinate income. Tourism organizations can profit by the Sygic Travel API by building trip organizer and travel manage mixes.
TravelPort API:
Travelport is an innovation organization for movement offices and suppliers. It works a B2B travel trade stage and interfaces travel suppliers with clients. The Travelport Universal API Track this API gives content, accessibility, evaluating and usefulness in one API. The API returns travel content about air travel, lodging, vehicle, rail, and auxiliary specialist organization abilities.
Skypicker API:
Skypicker API permits developers to coordinate the Free Flight Search APIs that One should Must Consider usefulness in applications. It underpins the execution of essential pursuit utilizing straightforward parameters, for example,/places and/flights API endpoints. The Restful API sends demands in JSON or URI Query String/CRUD configuration and returns reactions in JSON design.
Aviation Edge API:
Aviation Edge is database of point by point data for all airlines. The Aviation Edge APITrack this API gives access to the database, including IATA and ICAO codes, just as data about planes, air terminals, aircrafts, nations, and urban areas. The API can be valuable for making applications for flight following, flight courses, schedules, autocomplete, benchmarking, and close by administration of the whole aviation industry. The API is continually refreshed and to give exact data.
Python Flight Portal API:
The Pyton Flight Portal provides an API Track this API for looking and booking flight tickets. Pyton's emphasis is on "low cost" carriers. This API can be incorporated into a movement site or reservation framework, and furthermore provides back-end apparatuses for booking survey and insights.
Our Comprehensive List of Services
adivaha® is a one-stop-shop for all your travel website needs. We offer a multitude of services that empower you to become a market leader. Contact us for more info.
Have Questions?
The Internet is a huge resource, but
if your question requires particular expertise.
Keep Refreshing your customers - Who doesn't want his site to stand out from crowd? adivaha® gives you multiple options for home pages, headers, colors etc. Which can easily be managed from admin via shortcodes and settings. The theme supports almost all the big players in this market ie, WEGO, Travelpayouts, Agoda, Booking, Expedia etc.
Frequently Asked Questions
Below are some of the questions asked by visitors. Do visit our adivaha® Digest for more such questions. Don't hesitate to ask us if you have any questions
I am setting up this plugin for my client's website, I tried registering and received the account activation email, but …

21

views

1

answers

0

votes