Build your own Travel Brand!
Ready to go-LIVE travel solutions that helps your travel agency to sell a range of travel services pretty instantly. adivaha® travel solutions make sure you have no boundation over your imagination, you can do everything online, without the need for any technical knowledge or design skills. Easy Backoffice, extensive reporting with integrated Funds Management System. Upload funds easily and instantly through Netbanking, Debit Card, Credit Card. The best part is, we do offer customizations in case you believe it will boost your business!
Guidance on How to Install a Free Booking Plugin on WordPress
Installing a free booking plugin on WordPress helps to simplify the booking process, save time, boost revenue, manage bookings efficiently, and enhance the overall customer experience. Allow customers to book appointments or reservations at any time, even outside business hours, resulting in increased bookings and revenue. Following are the steps on how to Install a Free Booking Plugin on WordPress
Logging in and navigating to the Plugins
The Plugins section is where you can search for, install, and activate new plugins on your WordPress website. Plugins provide additional functionality and features to enhance your site's performance and meet your specific needs. Regularly updating your plugins is crucial for security, bug fixes, and compatibility with the latest version of WordPress. In the Plugins section, you can easily see which plugins have updates available and apply them to ensure your site remains secure and optimized. logging in and navigating to the Plugins section in WordPress gives you control over the plugins installed on your website, allowing you to add new functionality, update existing plugins, manage settings, and maintain the overall performance and security of your site.
Search for a Booking Plugin
In the plugin search bar, type in the name or keyword related to the booking plugin you want to install. For example, you can search for "booking," "reservation," or the specific name of the plugin you're interested in. Searching for a booking plugin allows you to find and install a plugin specifically designed to handle booking and reservation functionality on your WordPress website. Booking plugin wordpress are specifically developed to handle online appointments, reservations, and scheduling. By searching for a booking plugin, you can find a tool that offers the specific features and functionality needed to manage bookings effectively. Utilizing a booking plugin saves time and resources by automating the booking process. It eliminates the need for manual appointment scheduling, phone calls, or back-and-forth communication with customers. With a booking plugin, customers can self-book appointments based on their availability, freeing up their time for other important tasks. A booking plugin improves the user experience for your customers. It provides a convenient and user-friendly way for them to book appointments or make reservations directly on your website, without the need to contact you separately. This streamlined process can increase customer satisfaction and encourage repeat bookings.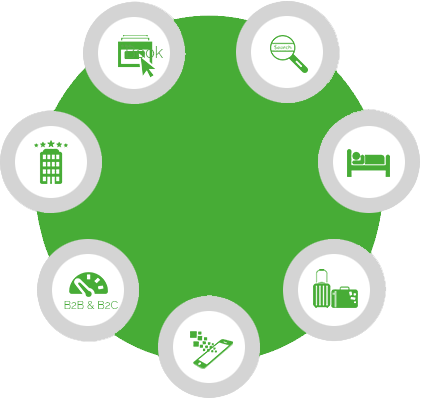 How to Install & Setup a Free Booking Plugin
Activate and configure the plugin
Activation is necessary to make the plugin's features and functionality available on your WordPress website. Without activating the plugin, you won't be able to utilize its intended purpose or benefit from its capabilities. Configuring the plugin allows you to customize its behavior and settings according to your specific requirements. Each plugin may have its own settings panel or options that allow you to fine-tune its functionality and appearance. Plugins often come with default settings, but by configuring them, you can personalize the plugin to align with your website's design and functionality. This customization ensures that the plugin integrates seamlessly and enhances the user experience on your site. Many plugins provide configuration options that enable you to optimize their performance. For example, you may be able to set caching settings, adjust data storage preferences, or fine-tune how the plugin interacts with other elements on your website. Proper configuration helps ensure the plugin operates efficiently and doesn't negatively impact your site's performance. Configuring a plugin allows you to verify that it works well with your current WordPress version, theme, and other installed plugins. Additionally, some plugins may have security-related settings or options that should be reviewed and adjusted to enhance the overall security of your website. Configuring a plugin also allows you to stay up to date with any new features, enhancements, or bug fixes provided by the plugin developer. Many plugins release regular updates, and by configuring the plugin, you can ensure you benefit from these improvements.
Add Booking Forms or Widgets to Your Website
Once the plugin is configured, you'll likely need to add booking forms or widgets to your website. The exact method will depend on the plugin you've chosen. Typically, you'll find shortcode options or widget areas that allow you to place booking forms or buttons on your pages or sidebars. Refer to the plugin's documentation or settings for guidance on adding booking elements to your website. Explore the settings and features of your booking plugin to understand the available options for creating booking forms or widgets. The exact process may vary depending on the specific wordpress travel plugin you have installed. Depending on the plugin, you may have different methods for creating a booking form. Some plugins offer a dedicated form builder interface where you can define fields, time slots, and other relevant details. Others may provide shortcode or widget options that you can insert into your website. Depending on the plugin, you may have options to customize the appearance and behavior of the booking form. Explore the plugin's settings or documentation to discover available customization options. You may be able to adjust colors, fonts, fields, time slots, and other settings to match your website's design and requirements. After adding the booking form to your website, it's important to test it to ensure it functions correctly. Make a booking or reservation through the form to verify that the process works smoothly, and all the necessary information is captured accurately.
Our Comprehensive List of Services
adivaha® is a one-stop-shop for all your travel website needs. We offer a multitude of services that empower you to become a market leader. Contact us for more info.
Have Questions?
The Internet is a huge resource, but
if your question requires particular expertise.
Keep Refreshing your customers - Who doesn't want his site to stand out from crowd? adivaha® gives you multiple options for home pages, headers, colors etc. Which can easily be managed from admin via shortcodes and settings. The theme supports almost all the big players in this market ie, WEGO, Travelpayouts, Agoda, Booking, Expedia etc.
Frequently Asked Questions
Below are some of the questions asked by visitors. Do visit our adivaha® Digest for more such questions. Don't hesitate to ask us if you have any questions
What all GDS and Providers are connected in the platform?

27

views

1

answers

0

votes