Build your own Travel Brand!
Ready to go-LIVE travel solutions that helps your travel agency to sell a range of travel services pretty instantly. adivaha® travel solutions make sure you have no boundation over your imagination, you can do everything online, without the need for any technical knowledge or design skills. Easy Backoffice, extensive reporting with integrated Funds Management System. Upload funds easily and instantly through Netbanking, Debit Card, Credit Card. The best part is, we do offer customizations in case you believe it will boost your business!
Find a Reliable and Free Flight Search API
It is essential to be aware of flight APIs if you plan to build an online travel website or mobile app that allows users to look for and purchase tickets to airlines. This tool will enable you to display your website's most current ticket information. It includes costs, dates, routes, and other relevant information to purchase tickets. You don't have to manually search for flights and share the best deals. Everything works automatically.
This article will explain new software, what a flight search API is, who its providers are, and which ones offer a free flight API. You'll also learn how to use the tool in your project to earn the trust of your users.
If you're an advanced Free Flight Search API user, you may find it helpful to look through our ideas for travel projects and our overview of flight API.
What is an API?
The flight search API system is essential for airlines to increase ticket sales, increase the number of valued customers, and improve the business's image. In the current era of globalization, many passengers use air travel to travel. This Flight search API has changed the requirements of the aviation industry. The airline industry now requires an online platform that provides rapid response time and is user-friendly.
These requirements are met through the reservation system for flights. A company operating in the airline industry aims to grow its revenues and maintain its status in the airline industry. It also supports the uploading of self-contracted inventories from Flight reservation software. It can also help upload self-contracted stock supplied by the partner suppliers of the agency through the software.
The system also has an easy XML feature, allowing travel partners to share their inventory. Adivaha is a renowned air travel portal that has developed an automated flight reservation system. The flight search API system implements integration services for GDS airline companies and covers the entire inventory of the travel industry. We provide a flight reservation system with a modern, easy-to-use interface and sturdy architecture at the back.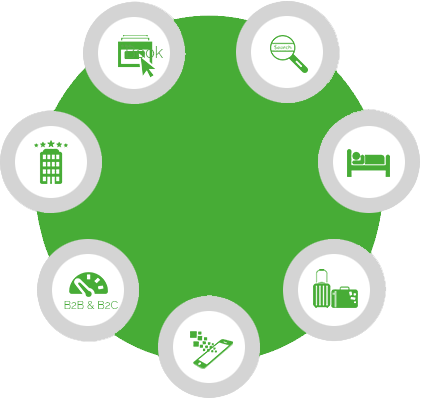 Free Flight Search API
By connecting to essential third-party systems of airline suppliers that allow you to find and book seats for flights quickly and efficiently. Our simple API integrated system will enable you to book flights from every major airline with the most significant commission structure. Our unique multi-layered model of integrated flight API within the portal and flight integration via XML is a top-of-the-line supply system for you and your customer.
The flight search API is a specialized flight reservation system development firm that includes the entire inventory of international flights of the GDS and international airlines. We develop, design, host, and distribute flight reservation systems for the airline and travel industries, including the most recent features that enhance the operation.
The flight search API system boosts the profits of a company that operates flights and provides a reasonable price. The main reason to choose an airline system is the need to increase the number of reservations to purchase a flight.
The flight search API is connected to the central inventory of flights and provides live flight information in real time. The biggest issue airlines face is the pressure to cut costs which hampers the overall development of the industry of airlines. 24/7 availability, excellent user engagement, a variety of options for display, and dynamic packing are crucial factors that allow these airlines' reservation systems to be successful.
An API is software that connects a data source to your website/mobile application users. Airlines, travel agencies, data platforms, and other contributors who manage large amounts of data provide flight information.
This is how the flight API works in short:
Your website or mobile app is used to take action by the user. The user may enter the destination and arrival cities in the search box to find an airline ticket.
The API transmits data from the user to its server.
The website/application displays the answer in a clear format.
The server process and sends the result to the site or application.
Reasons to use Flight Search API in your project.
Flight search API Software will be required to manage booking, schedule flights, and deliver the necessary information to end-users. A computer-based flight search API system that is reliable and efficient for airlines is vital to remain competitive in turnover, goodwill, and revenue generation. The airline search API offers various services to customers, including flight search software, status check availability 24/7, confidential payment gateways, price search, and other tasks.
Online Airline Software makes booking travel easy for corporate and customers. The airline search API is a web-based online booking solution that consolidates data from all airlines via global distribution networks. As travel agents, clients receive progressively updated inventory and rates. The airline search API has been used to make flight reservations and help with airline management tasks. Adivaha is a leading travel development company. We specialize in creating flight reservation software, flight booking engines, flight booking systems, and flight booking systems.
Our web-based software for booking airline tickets integrates. Our flight search software offers better choices for airline selection and the lowest airfares to end users and agents. Online airline booking software is becoming more popular because it provides 24/7 availability and allows for real-time bookings. The airline search API software has seen a significant increase in sales of flights, allowing the travel industry to make more revenue through excellent ticket booking software.
Increase revenue for airlines

It will increase revenue for airlines and travel businesses by automating processes and reducing the time and effort needed to book an airline ticket. Our airline search API highlights the ability to view booking subtleties, print e-tickets, and allow travelers to choose their seats. This will enable them to show passage principles and stuff data. It also offers an alternative to booking multi-city flights.

There will be an enormous acceleration in speed, as also the financial rewards. All data you require to sell tickets through your service is likely already available in APIs from known suppliers. Instead of spending time and money creating a new solution, you can use existing features.

Automation

An API is an application that automates data acquisition and display. It's easy to find popular destinations or airline tickets for your users. It is necessary to integrate an API into your website/app. You can also choose the data you wish to receive from this provider.

API suppliers offer real-time or the most precise data, such as the last 24 hours or 48 hours. It is possible to be sure that any tickets users see in search results will be available for sale or contain current flight information.

Flexible

You can integrate the API with other features to enhance your service. You can set up input field auto fill and user location. You can do a service that meets your customers' needs by integrating other APIs and creating robust APIs. This will allow you to make your mark above the rest of your competitors.

Potential for earning.

Some suppliers offer affiliate programs. This means that you can become a partner by using their API. For each ticket sold on your site, you will receive a reward as a partner.
Importance of Adivaha flight search API Software
Adivaha offers complete integration Airline Software that provides the latest technology for packaging all services, with live inventory in real-time. Flight search API Software supports B2B, B2C agents, and corporate clients to complete seamless air reservations. This B2B/B2C Flight search API Software is highly efficient for international airlines and travel industries that include web-based solutions that allow you to offer your customers the lowest prices and the best service.
With Adivaha, you'll be able to offer your customers a quick and reliable booking experience when they visit your site. Our integrated solution gives users the exact data across every point of sale and service so that you can better serve your customers. The airline search API Software is a user-friendly reservation system that customers of airlines make use of to reserve flights. Airlines use our software to manage their booking-related duties and speed up the reservation process.
Our airline search API systems consider various factors in the booking process for flights, such as inventory available (seats available), airline schedules, and the tax rate. All of them are taken in the calculation of prices for flights at the moment of purchase. The booking systems for airlines typically form part of a more comprehensive set of avionics applications. These systems are connected to the global distribution system (GDS) and individual airlines' distribution systems.
We have relationships with top travel agencies, global distribution systems, channel managers, and DMCs. We guarantee high-quality products we deliver and speedy turnaround times to create and build efficient booking engines and travel portals and booking engines, paying immediate care for technology, a flexible approach, and transformation.
Adivaha can design, build hosts and provide automation solutions for the travel industries. This includes the most recent airline search API software that offers airlines current, flexible reservations and systems for inventory control, including contact centers, travel agencies, online ticket sales, and real-time reservations.
The standard package includes an integrated departure Control System with a simple interface for check-in of travelers and continual accessibility to reservations. Inventory, schedule, fares, and agents control modules offer the complete solution to airline companies to control their ticket reservations.
Modern, robust, and accurate reservations technology provides a reliable and suitable platform for airlines of all sizes and with industry-standard interfaces for all other reservation systems. Adivaha airline search API includes airfare tariffs, airline passengers' reservation schedules, and ticket records. Direct distribution of an airline's information operates within the reservation software and transmitting details through the GDS. The second direct distribution channel is customers using the internet or mobile apps to book reservations.
The context of our system depicts the surroundings and boundaries of ABS (Airline Reservation Software) and the other entities it communicates with. This will allow us to determine if the system is appropriate to the current scheme. What the procedure can accomplish on its own and what it expects other entities to achieve is clearly defined.
The functional requirements outline the roles of the system, namely what it can and cannot do and what it shouldn't do. It will cover customers' most frequently requested needs and include additional features such as reserving tickets, rescheduling or canceling tickets, and more. In the documentation, no confusion was a priority.
The demands of users are growing as technology advances each day. Therefore, we must update our applications from time to time to please the needs of our customers. Adivaha offers an ' airline search API' for bookings, airline merchandising, and distribution. The airline search API can be described as a concept in the software for airline reservations that are required to handle flight ticket booking, electronic ticketing, scheduling flights, and the distribution of the necessary details to the customer.
To compete in the marketplace regarding turnover, goodwill, and benefit time, airlines must be able to convince customers and have the best reservation system. The airline search API System has benefited the airline's business and the customer. In the aviation industry, there are specific requirements such as the accuracy of details, the resolution of customer complaints, gaining customer trust, establishing trust in the marketplace, and a rise in surplus.
The customer provides:
Favorable conditions like simple and quick access to information.
Security of their money.
Saving time.
An assessment.
Flight ticket scheduling.
The ease of receiving offers from various airline companies.
We are a powerful technology for a travel company that provides the latest technology in travel to companies working in the travel sector.
We provide business processes to help you fill your planes with passengers, a reason for your bleeding edges, and the technology that will take your airline to the next stage. We also provide products that use technology to travel, such as Flights, Flight APIs and relocation excursions, and customized packages.
Cloud-based and fully integrated arrangements that assist all carrier's plans of action. It's built with the latest technology to create an adaptable system and business model to ensure highly efficient operations. Our innovative airline search API system is ideal for streamlining processes, reducing costs, and ensuring the highest performance.
Features of Flight Search API System
Airline search APIs are outstanding for businesses that use this application to assist in booking flights and discovering the best deals on business finance. This can also enhance the experience of employees and any customers you plan to travel to as a representative. A few of the features to be looking for in a reliable online reservation system for flights are:
Mobile Check-In

Traveling is meant to be an opportunity to relax and let your mind drift away. It's supposed to be relaxing and fun. This is why some airlines give the mobile boarding pass on a mobile device which can be checked at an airport during security checks and for taking off after the portable check-in procedure.

It's simple and quick.

For a company, time is money; planning and managing travel for corporate clients can be lots of going back and forth.

Airline reservation software makes the process of booking flights or managing your flight times considerably simpler. It's faster to manage your travel requirements for business, and you're always close to assistance should you require it.

Flight Reservation System with Online Payment

The flight search API, which provides a secure online payment gateway seamlessly integrates into your site, is crucial for your success as an airline business. It is straightforward for customers to make reservations on your site without hassle. It should be possible to save the automatic card information in the system, which means users don't need to fill in the card information each time they make reservations.

Advanced Reporting

This Flight Search API system should enable you to generate reports that provide valuable data about your property. In other words, you can view the monthly, weekly, daily, or annual performance in one glance. The system reports are easy to generate, design, and process, which allows users to make the right choices for your airline company.

Invoice Management

The Flight Search API System helps you manage your bookings in one location. It also includes the customer information you utilize for marketing purposes and financial data for bookkeeping. Integrating financial management systems into managing your company's finances is also essential.

Multiple Payment Options

Expanding your customer options will increase the number of bookings made online on your site.
Conclusion
Any airline's success is contingent on the ease and ease of booking and accessing service. Each airline, regardless of size, requires an online reservation system to be ahead of the competition. The reach of travel businesses can expand globally through the flight reservation system; therefore, a modern, unified, flexible, and reliable reservation system is necessary to book travel.
The Free Flight Search API System allows users to search and book tickets online to specific seats on different flights. It is integrated with conjunction with an airline's direct distribution system and reservation system, which pushes information to various Global Distribution Systems. If you have any question you can contact Adivaha team!
Our Comprehensive List of Services
adivaha® is a one-stop-shop for all your travel website needs. We offer a multitude of services that empower you to become a market leader. Contact us for more info.
Have Questions?
The Internet is a huge resource, but
if your question requires particular expertise.
Keep Refreshing your customers - Who doesn't want his site to stand out from crowd? adivaha® gives you multiple options for home pages, headers, colors etc. Which can easily be managed from admin via shortcodes and settings. The theme supports almost all the big players in this market ie, WEGO, Travelpayouts, Agoda, Booking, Expedia etc.
Frequently Asked Questions
Below are some of the questions asked by visitors. Do visit our adivaha® Digest for more such questions. Don't hesitate to ask us if you have any questions
I am setting up this plugin for my client's website, I tried registering and received the account activation email, but …

9

views

0

answers

0

votes