Build your own Travel Brand!
Ready to go-LIVE travel solutions that helps your travel agency to sell a range of travel services pretty instantly. adivaha® travel solutions make sure you have no boundation over your imagination, you can do everything online, without the need for any technical knowledge or design skills. Easy Backoffice, extensive reporting with integrated Funds Management System. Upload funds easily and instantly through Netbanking, Debit Card, Credit Card. The best part is, we do offer customizations in case you believe it will boost your business!
Google Flight Search API
adivaha® travel portal solutions have helped more than 10,000 clients by supplying them with their travelling technologies needs, which yields in more fabulous sales, more clients, and, ultimately, enhanced revenue numbers.
The implementation of various travel technologies has not just made things easier for people in the travel business but has also helped in their growth. Numerous technologies such as Global Distribution System, Hotel Reservation System, Holiday Rental Software, Google Flight search API, Google Flight API and other travel technology solutions have helped businesses perform better. The customers have loved adivaha® Travel Portal Solution's commitment to providing the travel industry with the most current and the best travel technologies. We have been offering the best travelling API integration and the best travel portal solutions throughout the planet. We have the best GDS integration in the industry, and we encourage primary GDS providers such as Amadeus GDS, Galileo, Sabre etc. We've been in the travel technology space for quite a very long time now, and our experience in the travel tech field has enabled us to make these unique travel technologies for you. We also have helped Airline businesses and other businesses related to airlines with our best Google Flight API integration. We have helped our customers by giving them the best software, which has not only turned the tables for them but has also helped them perform much better in terms of customer satisfaction.
Our Google Flight API makes your services more accessible and widely available across the globe and guarantees excellent results in terms of parameters like sale numbers, revenues and customer satisfaction. This is one of the advantages of choosing adivaha® Travel Portal Solutions for Flight search API integration. adivaha® Travel Portal Solutions has each service that will provide you with the most convincing travel technologies, so that pick us, and we give you the highest quality travel portal solutions. Our Google Flight system is loaded with stuff that will help you grow, and here are some of the features of Google Flight API. We have helped to manage the businesses better, and retailers and travel suppliers have benefitted immensely with them. Every transaction that is carried out with our Google Flight API is easy and secure. There is not any limitation with the API suppliers, and we provide a panel for filtrations and reports. The demand for our Google Flight search engine on earth is notable. On account of the advantages, it has to supply what people desire.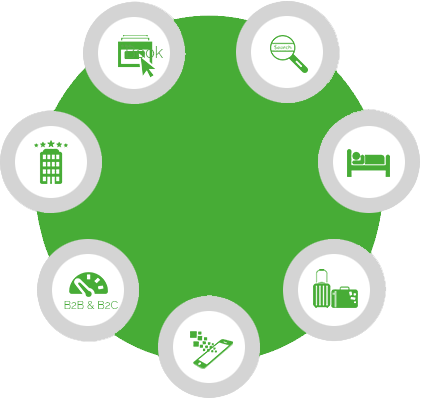 Google Flight
Search API
The demand for flights has been more evident than ever. We have identified this opportunity, and we have created many technologies in the airline space, which will help everyone, including travellers, travel agencies and airlines. Our Google Flight API and Search API is one of our most selling services, and it has benefitted many businesses. Go ahead and select the outcomes to be received by adivaha® Travel Portal Solutions and increase your website traffic and improve sales. We're among the companies that are considered one of the best to deliver Flight search API and the Google flight API integration to travel business websites. We've got a team of skilled and professional men that spend their time providing the best travel portal solutions to the customers. We are best known to provide these services at an inexpensive rate that makes it easy for all to select us. adivaha® Travel Portal Solutions legitimately has given multiple businesses a second life with its products and services. We have helped many small businesses on the verge of collapsing due to poor choices in terms of technologies. We have provided them with the best tech in the travel space and have revived their business. Not only this, but we have also given more power to your customers so that they connect with your services in a better way giving you an edge over your competition. The consumers of your website will have the ability to acquire several services and goods. Through long term cooperation with different travel partners, tourism suppliers, OTAs and B2B wholesalers around Earth, adivaha® Travel Portal Solutions provides Google flight API based on completed search engines. It enables our clients to optimize their website using ticketing and flight tools utilizing a group of integrated technologies. This sort of link can be done between sites, but shaped according to your specifications. The interface generates traffic to the partner site and excellent communication between our servers. In the past couple of decades, the flight booking industry of the travel market has become increasingly more aggressive. Together with the tour operators and websites offering a selection of choices to customers all in one place, it's a challenge for the travel agents to compete. In adivaha® Travel Portal Solutions, we've developed a solution that empowers small, medium and large-sized travel agents on earth. This Google flight search API will allow you to market an enormous inventory of flights from a significant pool of airlines. The travel industry's nature means it's more important than ever to differentiate yourself.
Folks nowadays prefer to undergo plane over other methods. With this requirement, the demand for this Google Airfare API flight isn't any news. This requirement is rising and is forecast to grow in the coming decades. Go ahead and choose adivaha® Travel Portal Solutions to receive the best outcomes and add to your site. We're among the leading companies which are proven to deliver the very best Google Airfare API and GDS Flight API. We have a team of professional and skilled men that spend their time giving the best product to customers. It will allow you to improve the consumer's experience or more, especially your client's experience. We're best known to supply these services at an inexpensive rate which makes it simple for all to choose us.
An Application Programming Interface (API / XML ) is the way a corporation may provide its services and products to a different business in a legitimate manner. The consumers of your site are going to be able to get several services and products. As soon as you've incorporated our GDS Flight API and Google Airfare APIin your platform / Booking engine, you will see the results. Through long term collaboration with different travel partners, tourism providers, OTAs and B2B wholesalers around the planet, adivaha® Travel Portal Solutions supplies Google Airfare API based on finished search engines. We have done this to encourage a fully automated procedure including booking, reserving, pricing, order creating, automatic ticketing and voucher issuance. It enables our customers to optimize their site using ticketing and flight resources via a collection of interfaces. With our Google Airfare API integration and GDS Flight API, you can improve booking rates and customer search with aggressive prices and product offerings. This kind of link can be accomplished between existing websites, but shaped based on your specifications. The port produces communication between our servers and the partner website utilizing information. In the last few decades, the flight booking sector of the travel industry has become more and more aggressive. With the tour operators and sites offering a range of choices to clients all in one location, it is hard for the travel agents to compete. At adivaha® Travel Portal Solutions, we have developed a solution that permits small, medium and large-sized travel agents in the world. This Google Airfare API will let you market a massive inventory of flights out of a big pool of airlines. The travel industry's nature means it is more significant than ever to distinguish yourself.
adivaha® Travel Portal Solutions Google Flight search API allows integration of other travel technology seamlessly. If you are currently operating a Travel business, you're offering tour packages, but our Google Flight API will help you make them better. In API Integration, we'll join our Google Flight API and exhibit the necessary data into your site. The site will be designed and will be created consistently with the requirement of the customer. We provide you with a massive array of unmatchable features like margin to both B2C and B2B channels, fast and secure transaction techniques, instant margin benefits, user-Friendly Dashboard, safe, dependable and robust technology, real-time tracking of all your services. Flight tickets booking will become a lot quicker procedure, due to affirmation and a user-friendly interface provided by adivaha® Travel Portal Solution's Google Flight API. You will not need to enter information manually since our API will keep information and all of the information you need at an accessible place. Besides, it can help keep the prices down. Our Google flight API and Google API's ensures that each procedure conducts at a minimal amount. Cost savings will probably be evident in many locations. The capacity to book with pricing, instantly and accessibility onscreen reductions expenses and will save an enormous quantity of time. Integration with our search API will give you access to each of those airlines.
We at adivaha® Travel Portal Solutions provide services to all channels making sure every business is benefitted with our services. We offer services to B2B and B2C facing businesses. B2B and B2C are different kinds of electronic commerce channels. The operation of both channels occurs differently, and both earn profits separately. B2C is a procedure for selling goods directly. Consumers select products, browse product information pages on your site and cover them with a credit or debit card or electronic payment mechanism. Consumers choose one of the delivery options and enter their address information you provide. The basics of both business systems are simple. You require a tool for customer information a way of displaying prices and products on your site, and a voucher. Should you market products that are low-value to business customers, you may use a similar company system, and payment is taken by you. But, an intricate business system is typically required by B2B transactions. The system is capable of accepting orders in formats like files, email or electronic prescriptions. It has to integrate your administrative systems like customer records invoicing and bookkeeping and order catch. While B2B operates differently, in a more advanced level, you can provide classes of products customized to customers. The company system selects every time a client logs in, the products that are proper to display. This streamlines the process for business customers because they don't need to browse a catalogue to find. You may also plan to incorporate your company system with the systems of your suppliers and logistics partners. You can manage stockholding buying and distribution economically.
Our Google Flight API is famous for its user-friendliness. We'll handle all the hard work, meaning you could concentrate on working for the admin board and coping with your customers. Your business will benefit a lot by the Google flight API offered by adivaha® Travel Portal Solutions. It will let you host an internet booking engine and which asks information shows the results for use. We also have incorporated a payment gateway. Booking a visit is a habit now. Travellers use to browse travel portals to find the look of these flights to the destination. A travel portal should always incorporate the services that the customers are currently searching for. Among the lots of and highly desirable services, Google Flight search API and Google flight API remains the most rewarding. The travellers seek the travel agents' services to get into the destination faster and in a less expensive way. Travellers can find what they are currently searching for, and the site can get a response to their company quickly and efficiently. adivaha® Travel Portal Solutions provides the types of Google flight API Integration Solution, which may help your company grow. With leisure travel suppliers incorporated than any other system, our API provides you with a quantity of the service supplied by none of the travel portal solutions companies. If you're building your booking engine, achieving integration will require years of experience. Each supplier differs, with their quirks and requirements and making them work is not an easy task. Through a set of requests, you'll be able to find details of reservations and reserve products to search for, recover and produce customers, bring more travellers and sell them hotel rooms and services.And API is standardized for customers. Your descriptions are retrieved by our Google flight API, and it will enable your trade partners to make bookings and to search for accessibility.
The Google Airfare API by adivaha® Travel Portal Solutions will let you incorporate of the services we provide to sites, databases and your systems. It will allow you to host an internet booking engine instantly and which asks real-time data displays the results for use. We have also integrated a payment gateway. Booking a trip to get an itinerary is now a frequent habit today. To get the desired search of these flights into the appropriate destination, travellers use to navigate several travel portals at one time. A travel portal site should always incorporate the services which the clients are searching. Among the high and many desirable services supplied in the travel tech space, Google Airfare API and GDS Flight API remains the most profitable. The travellers seek the professional services of the travel agents at one time, to get to the destination quicker and at a more affordable way. Google Airfare API is an application solution that incorporates all of the flight-related searches in a location and consequently, shows the most desired alternatives out there for all travellers. It decodes the search information that is real-time and sends the demands of the travellers. The airlines, in answer to the question, notify the consumers. The travellers can get the portal site can find a response for their small business and what they're currently searching. adivaha® Travel Portal Solutions provides the best kinds of GDS Flight API and Google Airfare API Integration Solution that might help your organization grow. With a massive quantity of power, our GDS Flight API provides you with leisure travel providers integrated than any other system available on the current market. In return, it will be allowing you to incorporate it with your order and also to exploit the potency of our booking platform. Achieving integration will require years of growth if you are constructing your booking engine. Each provider differs, with prerequisites and their quirks and making them work together is no issue. Through a set of requests, you will have the ability to look for and reserve products offered by our collection of providers, locate details of bookings, recover and produce clients, bring resort and cruise more and content. Our GDS Flight API is to providing technology firms with access to the gateway. And because our GDS Flight API is standardized for many clients. It will have the ability to encourage your inventory. Our Google Airfare API retrieves your descriptions and content will enable your transaction partners to look for accessibility and make reservations on the account.
We feel that your booking, along with customer information, must be appropriately handled. adivaha® Travel Portal Solutions Google Flight API integrations are considered a masterpiece in the travel tech industry. We have helped customers reduce transaction costs, simplify procedures, and have assisted them in procurement procedures. The specialist in the API integration provides them at an excellent price. adivaha® Travel Portal Solutions enable you to create Features and to utilize those integrations. When you combine adivaha® Travel Portal solutions with your business, you'd have the ability to provide services to your customers such as - Flight Booking, Hotel Booking, Tour booking and much more. adivaha® Travel Portal Solutions enables users to control and to design Features or products to serve their particular and business requirements interests. Travel agencies establish a stage together with our Travel API solutions and raise their companies because we promote their services and goods on the Google API's and Google Flight API.
We at adivaha® Travel Portal Solutions are committed to giving the best customer service possible. To meet this guarantee, we vow to simply employ friendly, positive people that share our core values, passion for helping others. Our employees work each day knowing they are making real solutions to your problems. It is this passion for assisting others that continues to drive our culture of service excellence. We know it's the little things that always help big things. By 24 / 7 customer service support, to live chat capabilities, to our user-friendly customer service portal, we have implemented the necessary tools to ensure you benefit from the very best experience possible, every time. We genuinely look after our clients. We aim to construct and maintain meaningful relationships with every one of them. We'll take some time to get to know you, and we will not be afraid to ask for your honest feedback. So contact us to get the work started on your website and get the best Search API integration now!
Our Comprehensive List of Services
adivaha® is a one-stop-shop for all your travel website needs. We offer a multitude of services that empower you to become a market leader. Contact us for more info.
Have Questions?
The Internet is a huge resource, but
if your question requires particular expertise.
Keep Refreshing your customers - Who doesn't want his site to stand out from crowd? adivaha® gives you multiple options for home pages, headers, colors etc. Which can easily be managed from admin via shortcodes and settings. The theme supports almost all the big players in this market ie, WEGO, Travelpayouts, Agoda, Booking, Expedia etc.
Frequently Asked Questions
Below are some of the questions asked by visitors. Do visit our adivaha® Digest for more such questions. Don't hesitate to ask us if you have any questions