Build your own Travel Brand!
Ready to go-LIVE travel solutions that helps your travel agency to sell a range of travel services pretty instantly. adivaha® travel solutions make sure you have no boundation over your imagination, you can do everything online, without the need for any technical knowledge or design skills. Easy Backoffice, extensive reporting with integrated Funds Management System. Upload funds easily and instantly through Netbanking, Debit Card, Credit Card. The best part is, we do offer customizations in case you believe it will boost your business!
The WordPress Theme Script for Hotel and Flight Price Comparison
The world of tourism has suffered a serious setback with the intrusion of new technologies in its field. And it is that although until not too many years ago it was common to go to a wordpress travel affiliate theme agency to prepare for the summer holidays or the trip of boyfriends. Nowadays the most normal thing is that we do it ourselves through the Internet.
The network is full of flight and hotel comparators that make it easier for us to find the best prices among the different operators and accommodations that, of course, have their corresponding best sites, which makes the task even easier. Let's see the best system that we have found to compare the prices of hotels and flights.The travel agency plugin wordpress Real time hotel and flight price comparison theme script service allows people to view different price-lists for the websites that offer this format. Most of the hotel and flight price comparison websites do not sell products, but prices of brands and those users can choose when buying.
This wordpress travel booking plugin hotel and flight price comparison theme is developed with support from Amazon. You can easily display the services from those sources without any extra effort, just enter your unique affiliate information in the topic and the product display is ready. You can import the hotel and flight price comparison data using. 
What is a hotel and flight price comparison theme script?
wordpress travel booking theme real-time hotel and flight price comparison theme is nothing more than a practical and easy-to-use tool for hotel and flight price comparison and saves money. It offers a hotel and flight price comparison service that allows you to compare hundreds of airlines, hotels, and offers online to find the most suitable alternative to reach your preferred destination. The numerous price comparison options offered by Real-time hotel and flight price comparison theme script allow you to customize your search according to your specific needs and find the best flight deals in just a few clicks.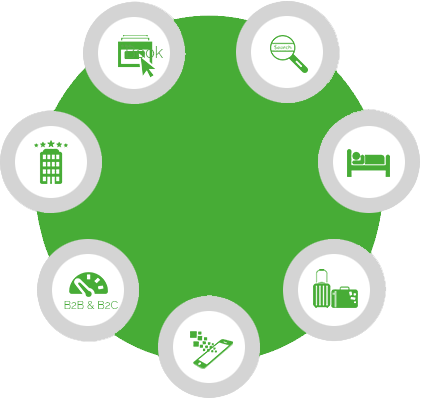 WordPress Theme Script for Hotel and Flight Price Comparisons
travel booking wordpress theme Real-time hotel and flight price comparison theme is a very practical tool available to travelers; among the strengths of the service is the ability to collect large amounts of data in a very short time and offer global visibility on hundreds of offers from different airlines and hotels. Depending on the criteria chosen by the user, a detailed list of available flights/hotels is presented showing the prices and allowing you to compare the price of each combination, examine the different airports and identify the best fares.
What are the strengths of the hotel and flight price comparison service that theme offers?
The Wordpress Real-time hotel booking wordpress theme and flight price comparison theme is very easy to use and requires no specific skills to do so. It is sufficient to indicate the details of the trip (city of departure, destination, travel dates, number of passengers) to see all the flight offers of the airlines, both traditional and low cost, that offer routes to reach that destination.
The hotel and flight price comparison travel booking wordpress theme script service are also very practical because it allows you to identify the best possible deal and the cheapest rates at a glance. The results are ranked from the most expensive to the least expensive and can be sorted according to three different criteria: "the most advantageous" first shows the results that combine an affordable price and a journey that is as long as possible and with the fewest stopovers, "Cheapest" simply shows flights from cheapest to most expensive and finally "Fastest" first shows flights that allow you to reach your destination in less time, at the expense of price.
If you want to find an even more personalized offer, you can use the numerous filter options offered by the wordpress theme travel api Real time hotel and flight price comparison theme script. Don't want to have to make stopovers? Just select the "Non-stop" option.  Choose from the options available. Do you want to exclude certain airlines from your search? This is also possible. In a few minutes, you will have identified the best price comparison offer for your airline tickets/hotels and you can book your flight/hotel by adding.
Why is the Real-time hotel and flight price comparison theme script unique and one of the best themes for making money?
Powerful and custom social functions developed for Buddy press, Mycred
Visual submissions, visual reviews, including sending limited content or purchasing shared packages
Programmable filter panel for all post modules
Discount coupon functions (for content and for store)
5 different layouts for store offerings: grid, column, slider, carousel, row
Support and integration with multi-vendor plugins Shop and WC Marketplace
Support multiple vendors per product and compare product prices
Locator, Store Finder, Product Finder, User Filters and Categories
Different and attractive layouts
Price comparison functions
Monetization functions for revenue in marketing and sales collaboration programs
Dynamic button to add to compare (Multi-group support for comparison)
Responsive table builder
Catalog builder
Advanced filtering and product search
Shortcode show unique codes such as Ajax category archive, buttons, countdown, prices, listings provided,
User login/registration window and custom author template
The advanced user review system
Powerful advertising system
Custom logo system for products and users
Brand Archive
Printable discount coupons
Using a price comparison theme involves visiting stores and comparing the products and services we want, where, and when. 
The price comparison theme pages are always up to date. This allows us to know if a product has dropped in price or if it has been removed from sale.
Most visits made through a hotel and flight price comparison theme script are interesting, so they will surely end up in a purchase.
Thanks to the amount of competition that a Wordpress Real-time hotel and flight price comparison theme generates, it is very easy for us to find exclusive offers online.
If there is a problem when receiving the product, the amount paid is returned since they have a guaranteed shipment.
Also, this kind of theme, in addition to being a quick process, allows us to make more conscious purchases and observe each and every one of the options available in the market. 
Acquiring a service of very good quality, saving time and money is possible thanks to a price comparison theme script. 
Custom Ajax Search
Very high speed
Advanced mega menu (mobile support)
All functions are also good on mobile.
Extensive AMP support
The special layout is optimized for reading according to the new trend
Product layouts for different purposes, booking, comparison, extended photos, and…
Unique counter display with different filters
Supports all currencies
Free and lifetime support and update 
And many other features….
The Real-time hotel and flight booking wordpress theme price comparison theme script feature provided is quite complete, namely price filters, multi-city flights, baggage information, departure time selection, transit airport selection, and price chart trends.
Real-time hotel and flight price comparison theme also provides helpful tips, such as directions for a wordpress travel agency booking plugin itinerary, top attractions, and price comparisons with nearby airports. The Real-time hotel and flight price comparison theme is available in more than 90 languages ​​and 70 currencies.Like other themes, there are features to choose the number of transit, transit airport, departure time, and the airline you want. But, different from other themes, you can order plane tickets/book a hotel directly through Wego, you know. So, you don't need to access another system anymore!
Conclusion:
Now, with the help of wordpress tour booking plugin Real time hotel and flight price comparison theme script, you don't have to bother anymore when looking for flight tickets/book a hotel. Without the need to access other systems, you can immediately compare prices and routes according to your preferences.Want more tips about hotel and flight price comparison travel website wordpress theme script? Feel free to contact the adivaha® team now!
Our Comprehensive List of Services
adivaha® is a one-stop-shop for all your travel website needs. We offer a multitude of services that empower you to become a market leader. Contact us for more info.
Have Questions?
The Internet is a huge resource, but
if your question requires particular expertise.
Keep Refreshing your customers - Who doesn't want his site to stand out from crowd? adivaha® gives you multiple options for home pages, headers, colors etc. Which can easily be managed from admin via shortcodes and settings. The theme supports almost all the big players in this market ie, WEGO, Travelpayouts, Agoda, Booking, Expedia etc.
Frequently Asked Questions
Below are some of the questions asked by visitors. Do visit our adivaha® Digest for more such questions. Don't hesitate to ask us if you have any questions
a. What security measures are in place to protect sensitive customer data? b. Does the API comply with data protection …

6

views

0

answers

0

votes